Borderline-Cel
Recruit
★★
Joined

Oct 10, 2023
Posts

121
As always, for those of you who might have missed, here are the previous entries on my diary series from the closed mental ward.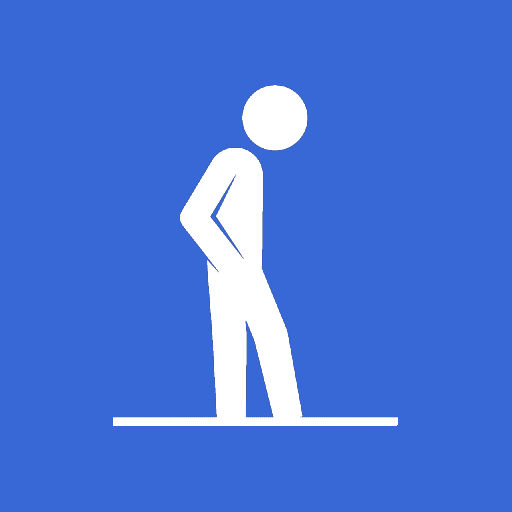 As you guys know, yesterday I joined and became incredibly famous here. So, I'm starting a series akin to a digital diary. I will explain how a day goes by in the life of a borderline incel in a closed psychiatric facility. Yesterday's events: So, there are strict rules you have to follow. At...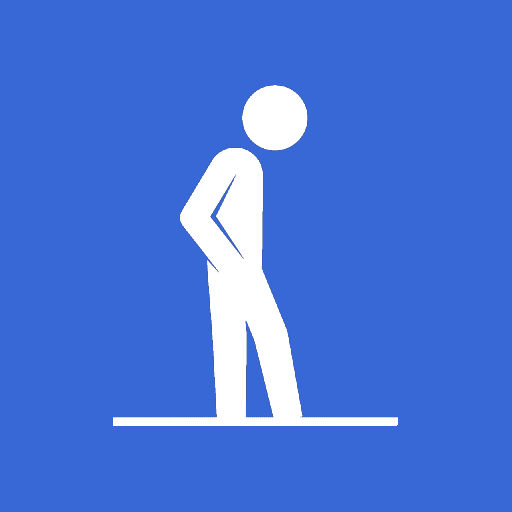 incels.is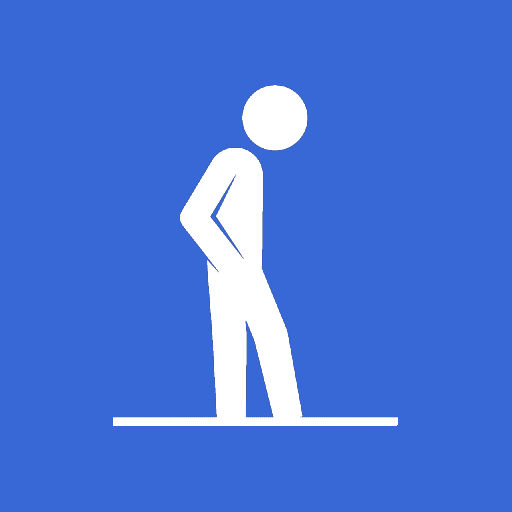 Before I begin, here's the link to the part one for those who might have missed the first entry of my diary series: https://incels.is/threads/stories-from-the-closed-psychiatric-facility-part-1.534106/ Since the events of the first entry, a lot has transpired. For those of you who might not...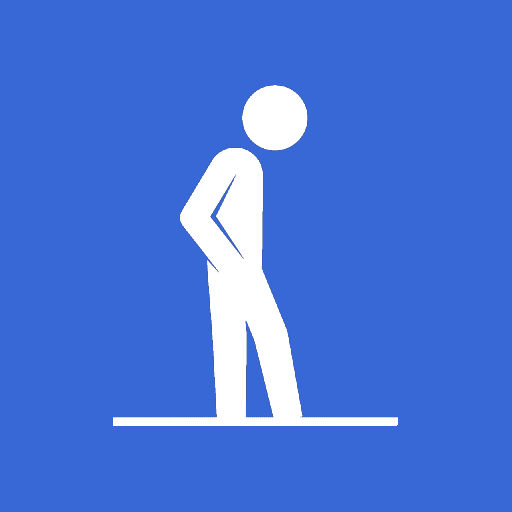 incels.is
As you can see from the last two parts, I have been causing nothing but trouble here (mostly to myself). Actually, just yesterday, I covered the entire wall of my bathroom, which is completely white (and which makes it more eerie), in blood by hitting my head as hard as I can to it for hours, because I wanted to have some sort of brain injury and I thought if I kept hitting hard enough until I wasn't able to anymore, I would die due to major brain injury, or pass out, or something. It did not work, and I just couldn't hit anymore because it hurt so much and I fell asleep with a bleeding head. The next day, they made me clean the bathroom walls because it was "your blood, and nobody else is going to clean it".
But also the next day, these acts of mine stopped thanks to a certain someone. A very young girl came as a patient, and she was sitting all by herself the whole day, holding her head between her hands. It immediately reminded me of my first-ever experience in a closed mental facility, and I knew that she was thinking. Probably about how she could never bear being in such a facility. She was crying, and it was very obvious that she was utterly destroyed by the idea of being here. I observed her for like an hour, and she never changed her position. Just sat down there, holding her head between her hands, and cried.
Mealtime came, she didn't eat. People walked around, talked, the deranged ones shouted as usual. She didn't move an inch, or even looked around. She just sat down and cried, holding her head between her hands.
Normally, I would not care to see a foid being sad, but she just looked very young, almost like a child. I, myself, lost my sister a long time ago, and I was reminded of her for some reason. Because if she lived, she would probably be around the same age as that girl. I couldn't help it, and finally I went to her and sat next down to her. Keep in mind that I suck at social interactions, and I have been rejected many times, even as a normal friend or just a contact, so I went with a courage of uncaring apathy, because even if she answered me in a negative or an angry way, I wouldn't care and just leave her alone.
I started talking to her, and I said, I've never seen you before, have you just been admitted today? She said yes, just a few hours ago. I said, it is very obvious from the way you look that you have no idea how, or if ever, the days will go by here. You think it is impossible for you to endure. You'd do anything to get out of here. You want out, now, right? She said yes, that's exactly what's been going through my head for hours, how did you know? I said, because I looked exactly like you during my first-ever experience in a closed facility. I was just reminded of myself and it was just too obvious.
At that moment, for the first time, she stopped holding her head between her hands, and she turned to me, and faced me while talking. After seeing her face, I was very surprised, because she looked even younger than I imagined, like a child, so I couldn't help and ask her age (She was also Asian). She said she was 17 (She looked even younger than that). That is the age that my sister would be if she was alive, so I immediately felt sadness and empathy for this girl. (I'm 30, and compared to me, she's basically a child, so, please no disgusting jokes, I'm writing these lines in all seriousness). I asked why she was here, and she said suicide attempt. It broke my heart to see a 17 year old would attempt. As a suicidal person myself, I did not know the first thing to say to her. I started talking against suicide, without even meaning it, because I'm actually suicidal myself, but at 17, I would never have thought about it, so I decided to talk to her against it for a while without getting too patronizing.
The way she talked was also like a child, she was very inexperienced, awkward and shy (the latter two are also two major characteristics of mine). So, I said, you're just a child, why would you do it? How would you even think about it? She said she had borderline, and she did it just for the excitement of it. She couldn't control her thoughts of doing something dangerous. In the end, she didn't even attempt, apparently, and just called the police for the sake of resisting them, and she escaped from them for a while, until eventually getting caught. She had wounds on her hands from cuffing and struggling against the police.
Now, as someone who has borderline myself, I couldn't do anything but have understanding for this girl. But I abstained from commenting, because I didn't want to give her any more courage or thoughts. Instead, I explained about my own experiences and she was so surprised how similar our experiences were. I said, I also have borderline. She was intrigued, because she said she was just diagnosed today, a few moments ago, and I've been diagnosed for a long time, so she kept asking me questions, and we chatted a lot.
Before leaving her, I gave her a tip, and said that she has to "wear a mask". I talked about how the employees and doctors exchange information about the patients on an extremely regular basis, and if she keeps appearing so depressed, dejected, and sad like she did before I started talking to her, she would never get out. I said she had to fake being happy. Act like she is interested in stuff, smile, talk to the employees and thank them for the littlest thing they do. Never anger them. I gave her such advice and she thanked me and we took a walk together in the ward's garden as we talked more. I told her she just missed the lunch, but I had already told the employee to set her lunch aside (which you are allowed to do if you do not want to eat during the mealtime, you can just set it aside for a while and eat later, and you can also do it for others if you know them). She said she was very hungry, and she thanked me. I sat down with her as she ate, and we talked even more, and this little she-devil now started talking about insane ideas. Very soon, I found out that when two people who have borderline talk together, things can get pretty crazy and dangerous, and mad plans caused by unstable brainstorming are flying all over the place.
She told me that after eating, she would not give the knife back, and would take it with her instead to hurt herself. I said, it would not work, the employees control the cutlery extremely meticulously, and you need to put them in a box different than the tray, so it would be noticed immediately. She stopped and thought a while, and then said, then I will do it tomorrow, while eating, before finishing my meal and giving my tray back, I will just take the knife and will go to my room without finishing my meal. That way, they will not notice it until I can cut myself.
Now, if you have read the Part 1 of my series, you know that I have caused all the glass in this facility to be replaced by plastic, and even after that I looked for ways to hurt myself, but I hadn't been able to come up with such a plan. So, I loved this girl immediately (not in that way, as I said, she reminded me of my sister, but I mean, I just loved to see someone who thought exactly like me and she was also the first person whom I could befriend after like 5 years). I smiled, and said that she is even crazier than me and she would be out of her mind if I explained the things I did before she came. She told me to join in her plan and do the same thing together. I said I thought she wanted to get out of here. If we do something like that, our chances of going out will be gone like the wind for a long time. She said it's probably her borderline, but now, she does not care about getting out anymore. She said, with both of us, we can cause a lot of "fun stuff" here. I said, hell, this is like my fifth closed ward, so whatever. I'm in. Let's do some other brain-storming for other possible fun plans.
So, after eating, we went outside (there is a little garden that is part of the ward), and we checked out the walls for a possible climbing over and jumping on to the other side plan. Keep in mind that it's an extremely huge wall, and even if we had somehow managed to climb over it, the only thing on the other side is a balcony (the facility is on the 7th floor), so if we do something like that, either we jump together from the balcony, or we wait until we get caught by the employees just for the excitement of it, or better yet, we climb over to the other side with knives we take during the meal, we wait for the employees to detect us, and when they get near us to detain us, we put the knives on our throats to threaten them just to see how it would play out. She laughed and said she loved this idea even more, and immediately started to examine the wall and tried to come up with an idea of how to climb. She said we could get the table and chairs from the inside and put them on one another, and it would surely work. Obviously, we needed a way not to get noticed while we were doing that, so doing it during the night time would be the best, since the employees during the night time mostly sit in the back of the room, since nothing much is going on in the facility.
At this point, I am just playing with this girl to make her happy and smile, I would not allow her to go ahead with her plans, or I have no intention of going forward with the climbing plan I mentioned to her either, but now she was excited, happy, and was smiling, talking, opening up. The employees noticed us talking, smiling, and looking happy, which is a plus for both of us. And it also made me happy to see this little girl happy, too. I also thought that until morning, she would probably change her mind about the plans anyway, and would focus on getting out of here by being a good and obedient patient. That's what I'm hoping for, anyway.
After that, we played table football together. It was the first time I played a game with someone in like 15 years (except for online video games with strangers). I had a lot of fun, and she did, too.
Just a few minutes ago, we were chatting about the patients here, giving them nicknames by the things they do (for example, there is a schizophrenic guy here who is bald, and he feels uncomfortable by it, and he also doesn't like any kind of hats for whatever reason, so he always has a towel on his head, which makes him look extremely funny, we called him the "towel of schizo", like the tower of babel, since he is also a towery guy). We also talked about the employees and we were having a laugh by talking about how they look and giving them nicknames, too. (For example, there is this extremely scary, self-confident looking, chad-like, always walking with an intimidating pose-guy, which we called "the police", and we talked about how probably he works here part time and he also works as a police at the same time as part time. We literally plan on asking him if this is real just to have fun. We actually wanted to ask today on several occasions, but we couldn't stop laughing whenever we got near him to ask him, and he noticed and was visibly angered by it, and asked us what was so funny with a scary face).
We just said our goodbyes for the day and went into our rooms to sleep. Now I'm writing this third entry in the series.
So, today, I have made my first friend in over 5 years. I would not even care about her if she did not remind me of my sister, so I feel kind of selfish. But in the end, I helped her feel better and now she is talking, smiling, acting happy, playing games, and making me do the same, even if it's just an act on my part. We are also one of the very few sane patients here. (The only other sane one is the LGBTQ foid from Part 2). We will see if we will go forward with any of our plans tomorrow. We have no idea what we will feel like.
Whatever will happen, if you do not hear from me again in a while, it is either we fucked up big time and our cell phones got confiscated, or went ahead with the jumping plan. But I doubt any of that will happen. But you never know, so peace out, brocels.
To be continued (most likely).