Deleted member 30682
Self-banned
-
Joined

Nov 4, 2020
Posts

11,646
They don't exist.
If you think they do, you're either a delusional retard that gets his little dick hard at the thought of being popular on an incel forum or you're a pathetic little bitch that can't help projecting his insecurities on the rest of the userbase when he notices someone has a larger following lol
In social hierarchies, dudes with high social status have more power/resources than everyone else. That's how it works in the real world (DUMBASSES). Here, everyone has the same power and privileges. You all can make the same threads, reply to the same shit, have access to the same sections, there's no pussy to compete for, no drug monopoly, no prison commissary, no resources, no power to gain.
The values we use to determine who is better than the other are all messy and/or turned upside down. We come from different backgrounds and hold beliefs that vary a lot from one user to another, and what is socially valued in a man out there is sometimes the complete opposite of what is valued here, for example: fakecels (sexually successful males) are despised while incels are appreciated JFL how can there be a social hierarchy on this forum when you have dudes here trying to prove they're bigger losers than the other dude? LMAO
If there's an asset we all value and respect (incels and everyone else too) then that's high IQ. However, most of our high IQ users either get banned or leave the site. The few intelligent guys we still have around are not even too active, and the few ones who do post don't care about rep, they just want a place where they can express their highIQ opinions without getting banned, and to interact with other losers they can relate to.
No one is climbing up any social ladder in this place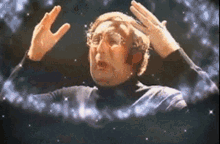 I'm sure this comes as common sense for a lot of you guys (because it is common sense) but there are still some copers who unironically believe there are social hierarchies on this forum, and to those I say: JUST FUCKING LOL AT YOU
Now I'm simply tagging people for more views and bumps (if you're tagged, I'm not accusing you of anything so don't get butthurt. A few of the guys tagged are legit high IQ btw):
@Atavistic Autist
@epillepsy
@MarquisDeSade
@Babica Yaga
@your personality
@shii410
@unsettling
@Animecel2D
@Arabcel9
@curryboy420
@curryfool
@mNFwTJ3wz9
@IsolationHurts
@FamilyGuy1999
@Diocel
@gymletethnicel
@Irredeemable
@Uggo Mongo
@BummerDrummer
@Dregster666
@Kamikaze
@Lolimancer
@crestfallencel
@Caesercel
@OwlGod
@Transcended Trucel
@SoloAlex
@incelerated
@Barney Calhoun
@Ritalincel
@Capable_Onion
@Mogged Loner
@ThoughtfulCel
@-BrettyBoy-
@mgtow
@Wizchan
@Wizard32
@Linesnap99
@JohnDoe
@Zettacel
@Lookscel