Iamnothere000
Officer
★★★★
Joined

Nov 13, 2019
Posts

808
Online

9d 23h 52m
20% - Something happened
About 5 Month ago, I kidnapped and raped a blonde preteen minifoid in the eye holes after I turned the sockets into physiologically accurate neo-vaginas. With every thrust her gagged screams turned more and more to incoherent mumbling as I obliterated her grey matter. After I was done and she stopped moving around my softening cock I cut her tiny body to pieces with a bolt cutter. With some force, she fitted perfectly in the small backpack she was wearing when I took her from the forest-street. Even the tool fitted in. I kept a finger tho, as a souvenir.


I have planned this for about two weeks. I observed her on her ways between home and school, checking out when she is most likely to be alone and where I could park my car to best drag her into while pushing a chloroform rag in her face. I told her I am a friend of her parents and that they told me to picker up because there was an accident at her home. I knew her name so it made sense to her.

As far as I know, her backpack and its contents have not been found as of jet. It probably lies still in the hollowed out tree I placed it in.

I once visited her parents, pretending to be at the wrong door. But instead of seeing her grieving mother (as I had hoped) it was her (the girl´s) younger sister opening the door. Apologising for my not-mistake (and angry at myself for picking the granny) I left, but not before leaving the finger in the letterbox.
I promise everything I just wrote is 100% true and can be used as an admission in court should any party press charges against me. What I just described did not happen in Minecraft or any other game, I really did those things. However, you are free to doubt me, if you want. It´s sounds very unlikely, admittedly.
But why did I just tell you about it, without adding "in Minecraft" to protect myself?
You see, some people (including our greatest fans on reddit) interpret our inside joke "in Minecraft" as a puny attempt to protect ourselves from accountability for saying heinous stuff.
However, my interpretation is the complete opposite. By saying "in Minecraft" you are basically mocking law enforcement (and the people wishing for law enforcement to stop us).
"Oh no, the mighty FBI will knock on my door if I say bad words, I better hide behind this obviously absolutely useless legal loophole."
Fact of the matter is that we can basically say whatever we want without anybody having the ability to stop us… I love free speech.
...so...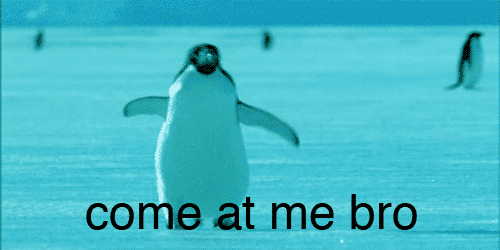 ...nothing is gonna happen.
Last edited: