Retardinator
Not made for this world
★★
Joined

Sep 5, 2022
Posts

1,603
Those retarded Zyzz memes are becoming more and more popular:
View: https://youtu.be/2jh7qq2VVs4
and a lot of retarded Zoomers are falling for it. A lot of my normie classmates are lifting and doing retarded self-improvement bullshit and listen to Tate and whatnot. And I've heard them mention Zyzz multiple times
The fact is, that these memes portray him really different from how he really was. First of all Zyzz wasn't as positive and nice as he is portrayed in these memes. He was kinda based regarding femoids, since he often talked with them on social media just to call them fat and ugly and block them.
But most importantly he was blackpilled, and mentioned before that he had zero game and only got bitches because of his looks and height (as you can see in the 4chan post on the right)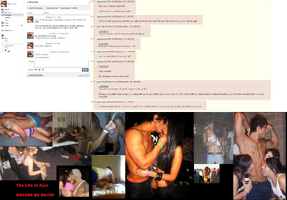 He only stood around until foids approached him. He did the same thing as ER, but it worked for him.
Zyzz was blackpilled and knew it was over for men like us