SlutLiberationFront
꧅꧅꧅꧅꧅꧅꧅꧅꧅꧅꧅꧅꧅꧅꧅꧅꧅꧅꧅꧅꧅꧅꧅꧅꧅꧅꧅꧅꧅꧅꧅꧅꧅꧅꧅꧅꧅꧅꧅꧅꧅꧅꧅꧅꧅꧅꧅꧅꧅꧅
★★★★★
Joined

May 6, 2021
Posts

11,066
Online

50d 10h 12m
My thread:
https://incels.is/threads/long-10-y...nd-and-makes-me-suicidal.299834/#post-6788250
Obviously made it to reddit. I knew that saying JB would attract these fucktards like moths to a bright light, and it actually worked.
I predicted everything PERFECTLY. How did I predict it? Because they do it every fucking time. EVERY FUCKING TIME. They made it really fucking obivous, as they did it 2 days ago with a message I posted here talking about Colombia, and posted only that, conveniently leaving all the other context out of it. I even made a forum post explaining EVERYTHING, did they bother to read it and screenshot it as well like they do with the things they are obsessively distateful towards? Obviously, no. They didn't. They will gladly take anything out of context for the fucking karma.
Don't know what I am talking about? Here are the posts:
Reddit screenshot of my message:
View: https://www.reddit.com/r/IncelTear/comments/nvi891/the_pedocels_are_at_it_again/
The forum thread to read the rest of my messages with full context: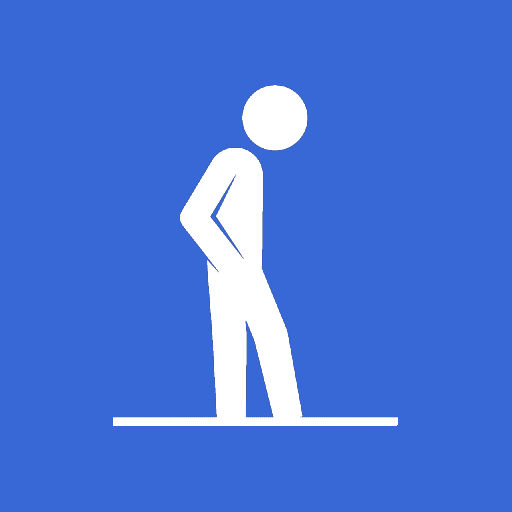 Age of consent here in Italy is 14 and i remember seeing this video of a cucked american complaining about sex with minors in Italian movies with his italic foid. Giga cucks most femoids are fully developed and ready for sex at age 12 but somehow ameritards are obsessed with labeling you a...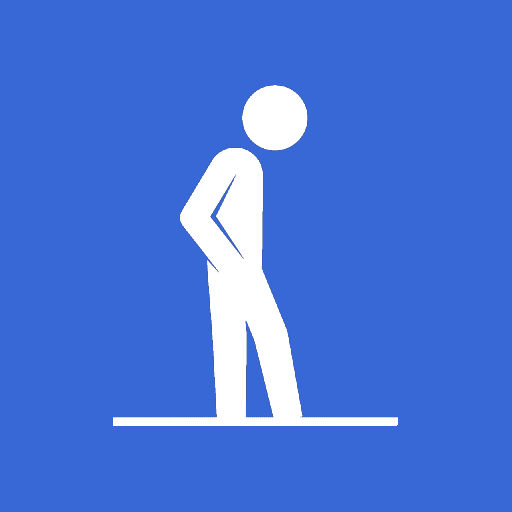 incels.is
Look at the fucking messages I typed and how they conveniently leave everything else out because the context would ruin their content.
As always, they think anyone under 18 is a literal child and the whole world's age of consent is 18, and fucking someone under 18 is pedo and you will be thrown in jail, when countries have ages of consent WAY lower than that no one gives a fuck, because they are obsessed with this thing that someone MUST be 18 for sex even if the law itself will allow you to have it with someone under that. Just look at all the countries lmao, most countries have it set to LESS than 18 and these fucktards will boast about "BuT mUh 18 YeArS Of aGe iS tHe OnLy LeGaL aGe". Go fuck yourself you fucktard. The rest of the world has way more lax and liberal laws regarding sex than the fucking idiotic place you live in. If you go read this fucking reddit thread I linked, you will see just how much of fucking cucks they are. They were talking about notifying the authorities lmao, and now they want to complain and cuck the age of consent of Italy because it is 14. They want to cuck every country to death to make them fit their views that anyone below 18 is a literal child learning to walk and talk. There was a comment that was trying to cuck Italy for it but it got removed. If it depended on them, the whole planet would only allow it at 18 years of age, or according to some fucking idiots, 25, yes 25 years of age because that's when we are "fully developed". JFL
Well, I got so angry that I made this thread for full explanation and my opinion on the subject of human trafficking mentioned in the screenshot, NOTICE WHAT I SAY ABOUT IT: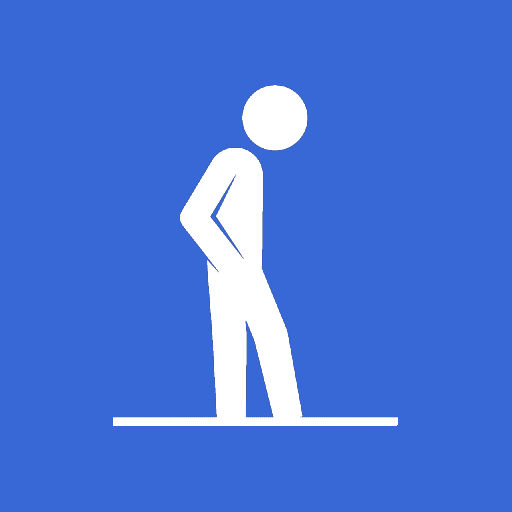 They think we are pedos just because someone wants a girl under 16. They think a girl under 16 is a literal child that can't count to 5 and doesn't know what is in front of them, even if the age of consent in several countries is set to 14 or even 12. Holy shit this is so annoying. If a guy...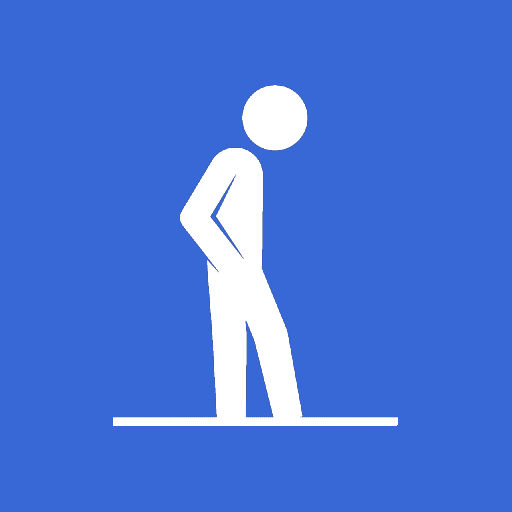 incels.is
JUST READ THE FUCKING GIGANTIC MESSAGE IN BOLD YELLOW AND WHAT I SAY IN IT. Did cucktears bother to read it and screenshot it? No, because that would give context and explanation away, and I would not be the bad guy anymore. It would not give them that attention and karma they want.
I said they would screenshot only what was convenient for them and they would as well conveniently leave all the other context behind. The post was utter ridiculous, just take a look at what the fucktard screenshot to try to make me look like an idiot:
View: https://www.reddit.com/r/IncelTear/comments/nwy8zs/incel_gets_angry_brecause_a_10_year_old_girl_is/
Just look at what this fucktard screenshot, conveniently leaving everything else behind, including the parts saying how fucking traumatic my childhood was, and how I don't blame that little girl for anything that I felt. They were accusing me of being a pedo, LOL. They surely say we make everything sexual but they themselves are never capable of taking anything into context, see any sort of sarcasm and take everything literally. And it is very evident if you read their posts. They see something that is
fucking obvious blatant trolling
and will post it to their fucktard sub with something like "lOoK tHeSe IncElS ArE CrAzY". Holy shit imagine being that fucking stupid.
They will talk about JB but ignore how fucked up my childhood was. I doubt any of these retards were in the forum to read the full story instead of reading these idiotic screenshots that take all the context away.
No, you
GOD DAMN FUCKING DISGRACEFUL CUCKS,
I said "JB" just to bring you to the thread and you fell for it. I wanted you to know that some people suffer for things they have no control over and really had their lives fucked up. Look at how fucking hypocritical they are, only talking about the JB term but NEVER about the main subject, because of the deceiving nature of the screenshots and the perfect bait title of the thread.
My bait worked FLAWLESSLY. I used the term "JB" because I knew they would immediately jump to this thread and would garner their attention. And so it did!
2 people actually jumped in the thread to defend me and call out the hypocrisy of the post. I took a look at it immediately after the user
@Justdone
posted a screenshot of a message that was in the reddit post. I'm not gonna lie, I was actually really fucking surprised seeing that someone for ONCE in this fucking lifetime used their brains in that fucking subreddit.
The screenshot he sent:
Every hour or so I would go back there to see what was going on, and this person did NOT fall for the oblivious fucking bait that the thread was. Seeing the percentage of upvotes the thread got makes it visible that other users were also not happy with what that stupid fucktard posted. Also, guess what? This comment ended up being THE MOST UPVOTED COMMENT OF THE THREAD, it had 3x more upvotes than the thread itself. JFL hahahahhahha
So this person was not the only one that didn't fall for the stupidity of the screenshots taking everything out of context.
The other person that also didn't fall for the bullshit of the thread and called out their hypocrisy ended up banned. The user said several things like criticizing them for seeing 1% of it all and jumping to conclusions.
Well done for them for having a fucking brain in that cesspool of a place, and they are now banned because they used their common sense. I read all the comments before they got banned.
Here are the comments from this user in the screenshot: (Only able to copy them because I left a tab open since yesterday)
Pizza_is_vere_gud

I looked at the screenshots of the post, and to have no doubts that it was just some excerpts, I visited the thread and read all of the story, and he says some really sad shit. I recommend you to read it because these 3 screenshots don't show any of what the story really is, including the part the guy says he was not angry at the girl and does not blame her for anything, and he would just like to be like her, a kid that is happy.
I had a completely normal childhood as the majority of people around me, pools, sports, hanging out with friends, cakes, birthday parties, so I can't imagine what he feels like knowing that the best part he could have of his life to remember was completely ruined.
I guess you should go read it as well instead of looking at these deceiving screenshots. I am very disappointed with this post. Most posts here are comedy gold and always brighten my day as I laugh at stupidity of these guys, but this one story genuinely made me feel really bad for someone I don't even know, absolutely TERRIBLE.
This is not something to make fun of in any way.

Pizza_is_vere_gud

The dude said he saw one of his friends burned alive while he was around 8 years old, then further says he himself got threatened by a drug cartel member, that said would kill him violently, and in the replies that his father received a phone call from the cartel leader saying that he would kill him.

That shit is beyond traumatic to a child, if you are familiar with drug cartels you know they are the embodiment of evil and he saw it personally in neighbourhood.

I would be paranoid for the rest of my entire life if I was that guy. What he really needs is getting the fuck out of whatever hellscape he lives.

About him being in an incel forum, it might have to do with his history of mental illness as he describes in some of his posts. I doubt he has control over his thoughts anymore at this stage of life. Check his older threads, there is one where he says he can't even comprehend his own thoughts anymore.

Fuck, I wish I could help this guy, seriously. I can't really feel bad for most of them but this one dude is really deep in this rabbit hole and with mental insanity leaning him to insanity just making it especially worse. This is one of these moments where I feel bad and powerless because I can't help someone to turn out for the better.

I don't think he deserves what he has gone through, no one deserves to lose their childhood like that and keep having traumatic flashbacks. I hope he finds his way out of this hole. This is not a place for anyone to be. Reading his story made me feel glad I had a relatively normal childhood.

dreamer-queen

Look, I genuinely feel bad for this guy. It's not his fault if he didn't have a good childhood, and that he feels angry that someone got to have a carefree life when he didn't. It's not a "good" feeling, but sometimes you can't help feeling like that.
But I find it very hard to feel sympathetic for someone who calls a 10-year-old girl a jailbait. Just why? Why do you see an actual child, and think of her as a "temptation" for older men? Please seek help - both for this and the suicidal thoughts.

Pizza_is_vere_gud

Like I said above, I don't really know about him, but one of the very first things he says in the text is that he did NOT look her in a malicious way, which basically means he did not see her with desire or temptation.
Look at his older posts and threads, that guy is completely lost in mental illness and he said in a previous thread he cannot even comprehend his own thoughts anymore. I seriously doubt he will be out of this situation even with the best help available.
If there are 2 people on that forum that I think are lost, it got to be this one dude and that one with a profile picture of am old man with some kind of special effect super power cartoon, his name starts with a z and ends with the number 1, and has 22679 posts. They are obviously in much deeper genuine trouble than most people on that hell hole website. They are just lost at this point to insanity and mental illness and I don't think that can even be reversed. They are just insanely depressed and in serious need of help unlike the other users who just need a reality check.
You see? Using common sense in a cesspool of a subreddit gets you banned, even if the person was completely right in calling out bullshit and their top comment having 3x the amount of upvotes of the thread itself. This website, once based, is now cucked beyond any comprehensible level of understanding. Fuck this sub, dude.
This person didn't just come here to read the FULL STORY, but also carefully took time to look older posts and threads, even more, this person also apparently is referring to
@zangano1
, who is a known user in the forum, a heavily depressed and troubled individual, and he is actually a person I immediately felt worried about, and I CARE about him. Just look at the comment I left in his profile yesterday.
They didn't just jump out to laughs, ridicule and bullying, they actually looked into the fucking subject.
I have no fucking idea who these 2 people were, I couldn't copy the comments of the other person that called them out on their bullshit and hypocrisy, unfortunately, so I don't know the user name. Well, anyway, props to them for using their brains unlike the rest of that fucking vomit of a cesspool of a subreddit that fucking place is.
I DARE YOU, I COMPLETELY DARE YOU TO TAKE A SCREENSHOT OF ALL THE CLARIFICATION THAT IS IN POST YOU FUCKING CUCKTEARS, COME ON, DO IT! I DARE YOU, CLARIFICATION AND CONTEXT WON'T GIVE YOU KARMA AND CONTENT. COME ON, SCREENSHOT ALL OF THE EXPLANATION GIVEN IN THE POST! FUCKING DO IT AND SEE HOW MANY PEOPLE IN YOUR OWN SUBREDDIT WILL CALL YOU OUT ON YOUR BULLSHIT, ESPECIALLY YOU, MRS. KITTY14, YOU FUCKTARD THAT SCREENSHOT MY POST TO MAKE FUN MY COMPLETELY RUINED LIFE. HAVING THE BEST PHASE OF YOUR LIFE RUINED TO LOSING PEOPLE, VIOLENCE, DEATH AND DISGRACE IS A VERY HONORABLE THING TO MAKE FUN OF, HUH? I HOPE SOMETHING DISGRACEFUL HAPPENS TO YOU AND SOMEONE MAKES A THREAD ABOUT IT TO LAUGH AT YOUR COMPLETE DISGRACE TO SEE HOW FUN YOUR SUFFERING IS. YOU DISGRACEFUL FUCKING RAT.