CircumcisedClown
Captain
★
Joined

Aug 14, 2022
Posts

1,574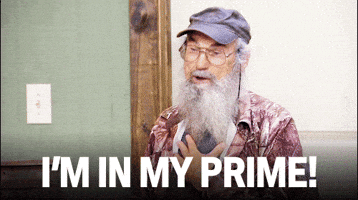 So, to preface this, my grandfather is in his late 80s and uncut. Despite this, about 60 years ago, my grandfather decided to circumcise my uncle and has been a staunch advocate in the family for circumcision ever since, despite no one but my grandmother knowing he's not cut himself. He had a long conversation with my father (his son-in-law) about having me cut, so my grandad was a primary factor in me getting cut as well.
Anyways, I'm the 3rd to last boy born in the entire family extended family, with my little brother and my cousin coming shortly after me. We've had like 5 girls born in a row with not a single male in like 20 yrs.
Except my sister and my cousin are pregnant. We don't know what they are yet, but I have a feeling in my gut the streak is about to be broken. You know what that means…
My parents agree with me that circumcision is wrong and stupid (fuck all that does for me now), and I want to save these coming boys from this nightmare. But my mom wants me to talk to her dad about it.
Fucking why? This man is pushing 90, and my mom wants me to go discuss his whole world view and every decision he's made for the last 60+ years. He's got maybe 5 years left in him, and we're acting like he should have any say on the futures of these boys. Who fucking cares if he doesn't like the looks of their cocks? He hopefully has bigger things to worry about at this point. I say don't even fucking tell him and don't let him change any diapers. Let him die believing he did the right thing. I don't give a shit.
What the fuck is with boomers and constantly living for the approval of their parents? This man is one foot in the grave. Life is for the living. I'm sick of seeing young men have their lives ruined at the behest of men who've already lived theirs.
I really don't care what that old fart thinks. It's time to pass the reigns to next generation. I'm not about to let these boys get cut for the approval of some boomer that won't even be there to see them graduate middle school.

Last edited: