barcacel
Vitantiheterodroidsexual Monk-mode MGTOW
-
Joined

Oct 16, 2022
Posts

1,927
in 1992 china had the same conomy as india (despite china having a bigger population at this time, 1.2b vs 900m):
View: https://youtu.be/HYG6sWJz7oI
then they started to copy many things from whites like the economic system and many other things and became rich, but before this they were very poor, all east asian countries became westernized, without this westernization east asian countries would still be very poor: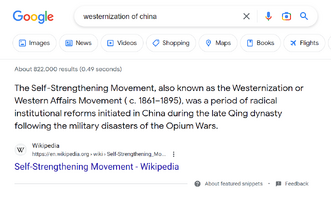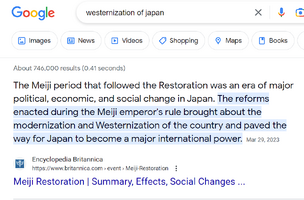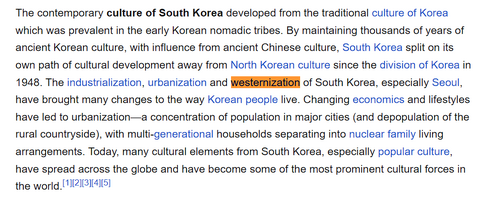 Editor's Note: This essay is adapted from Professor Cohen's 2002 Reischauer lectures at Harvard University. They were later published in the book, The Asian American Century (Cambridge: Harvard University Press, 2002) Some years ago, in the heyday of John King Fairbank, it was customary to...
www.asianstudies.org
before this also the chinese (also japan and korea) had lost some wars against whites because they had worse technology
let's start by differentiatiating the brain of whites and east asians, whites and east asians evolved in a very different way, east asians somehow evolved to have less affective empathy (and more cognitive empathy) than whites and whites have too much affective empathy:
"Northwest Europeans and East Asians are similar in having high levels of empathy but differ in the relative importance of cognitive empathy versus affective empathy. Affective empathy is much more key to prosocial behavior among Northwest Europeans than among East Asians."
"When Siu and Shek (2005) studied empathy in a Chinese sample ranging from 18 to 29 years of age, they found that the participants made little distinction between cognitive empathy and affective (emotional) empathy. These two components seemed to be weakly differentiated from each other. The authors attributed this finding to "cultural differences" "Chinese people might not perceive the items from the two dimensions as too different in nature." The authors went on to note that "there are still debates concerning the boundaries of emotional and cognitive processes underlying empathy" and that "the causal relationships between cognitive and emotional processing underlying empathy are not simple or unidirectional."
In short, the Chinese participants could see things from another person's perspective and understand how that person felt. There is much less indication, however, that they involuntarily experienced the feelings of other people, especially feelings of distress. This is not to say they were incapable of such emotion transference, but rather that it seems limited in scope, perhaps being confined to family members and not extended to strangers."
https://evoandproud.blogspot.com/2020/03/affective-empathy-double-edged-sword.html
"- When viewing a person suffering physical pain, British subjects report greater negative affect than do East Asian subjects.
- When viewing a person suffering social pain, British subjects show greater empathic concern but lower empathic accuracy than do East Asian subjects.
- British subjects report greater empathic concern, but lower empathic accuracy than do Chinese subjects. Emotional expressivity predicts British but not Chinese empathic concern.
- Empathic concern explains differences between the two groups in donating, a measure of prosocial behavior.
- American subjects, more so than Japanese subjects, feel more affective empathy for one friend over another when the two friends are engaged in an intense disagreement."
https://evoandproud.blogspot.com/2020/03/affective-empathy-double-edged-sword.html
there are 2 types of empathy:
cognitive empathy: the ability to imagine how another person feels without involuntarily making that feeling one's own
affective (emotional) empathy: you not only understand how others feel but also transfer those feelings to yourself, i.e., there is a greater tendency to feel the other person's pain.
For instance, sociopaths have a low affective empathy and high cognitive empathy. Wouldn't this eventually destroy social order in east asian societies? east asians have managed to offset this by having this gene called DRD4, it basically lowers your individualism and increases your social conformity:
"One might think that cognitive empathy would be worse than affective empathy as a basis for prosocial behavior. For instance, sociopaths are usually high in cognitive empathy: they know how another person feels in a given situation, but they use this knowledge to exploit and control that person. Wouldn't their resulting success eventually destroy social order? East Asian societies may have avoided this outcome through their low level of individualism and their correspondingly high level of social conformity. Kitayama et al. (2014) makes this point when discussing certain alleles of a gene, DRD4, that are associated with risk seeking and heavy drinking in the United States but not in East Asia. These alleles seem to increase the desire to emulate one's peers, and such emulation is more likely to favor dysfunctional behavior in the United States than in East Asia
These alleles seem to explain the weaker individualism and stronger social conformity of East Asians."
https://evoandproud.blogspot.com/2020/03/affective-empathy-double-edged-sword.html
"Testing Japanese and European Canadian undergraduates (n = 784), we succeeded in replicating these previous findings: the Canadian students were more independent, whereas the Japanese students were more interdependent."
https://www.jstage.jst.go.jp/article/psysoc/advpub/0/advpub_2021-B014/_pdf
https://www.researchgate.net/public...dent_Versus_Interdependent_Social_Orientation
how did whites evolve:
whites evolved to have high individualism, decreased conformism and high affective empathy to offset the last 2, if east asians had the same personality as whites they would be 100 times more technologically advanced than whites.
extra:
you might say "but east asian countries have more patents per 1 million habitants than western countries", yes but they would still be very poor and would make no patents like they did before if they never copied the the cultural, economic, or political systems of whites, they wouldn't have been able to create these by themselves, it's like east asians need competition and someone to tell them to do things, for them to use their superior brains:
https://ourworldindata.org/grapher/patent-applications-per-million?time=2015
i want to clarify that east asians have a superior intelligence to whites, and i believe they are the superior race, but they don't have the personality of whites to use it. Without whites, east asians would still be using swords and cultivating rice all day in villages.
by the way the jews are not evil, they just have much more empathy than normal whites and more iq because of having more individualism and less conformism
my theory on Elliot Rodger:
https://incels.is/threads/why-hapa-...tive-empathy-explained-using-an-study.461116/
Last edited: