PPEcel
0/10 truecel
★★★★★
Joined

Oct 1, 2018
Posts

24,422
Online

184d 11h 31m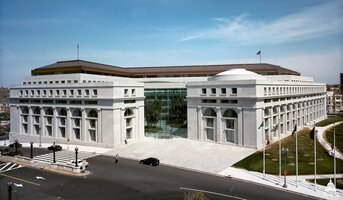 The U.S. Sentencing Commission is an independent agency of the United States federal judiciary, responsible for promulgating the U.S. Sentencing Guidelines and conducting research on federal criminal sentencing.
A report on the sentencing of federal child pornography production offenses (as opposed to non-production offenses) was released last month but I didn't get around to reading it until this past weekend. You can read the full report here:
(October 2021) This report updates and expands upon the Commission's 2012 Report to the Congress: Federal Child Pornography Offenses.
www.ussc.gov
Most of it will be pretty boring stuff unless you're interested in criminology, law, or data analysis. But here are the results that are of interest to us:
Of the 512 child pornography production offenders sentenced in FY 2019, 60.3 percent were related to or otherwise maintained a position of trust over the minor victim, whether through familial relationships or by virtue of the offender's role as a teacher or a coach.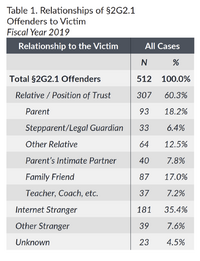 Compared to other federal offenders sentenced in FY 2019, child pornographers are better-educated and had a less significant criminal history.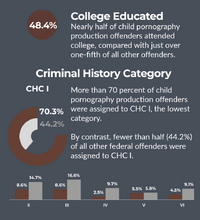 The average sentence for production of child pornography was 275 months. A majority of child pornography production offenders sentenced in FY 2019 received a variance below the applicable guideline range (57.2% of the 512 cases).

In other words, federal judges granted a more lenient sentence to slightly over half of all child pornographers than was advised under the Guidelines.
Child pornography production offenders who were in closer proximity to their victims—those who communicated with them in person—victimized younger children compared to production offenders who communicated remotely. Among offenders who communicated with their victims in person, the youngest victim in the vast majority of cases was age 12 or younger (83.5%), which included infants or toddlers in nearly one-third of the cases (30.3%).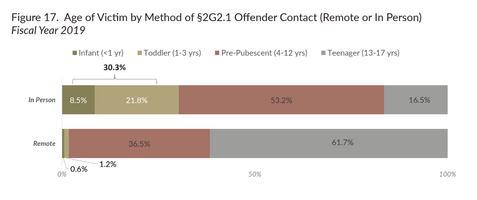 In FY 2019, over three-quarters of federal child pornography production cases involved femoid victims.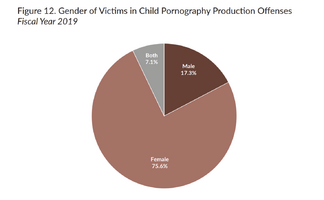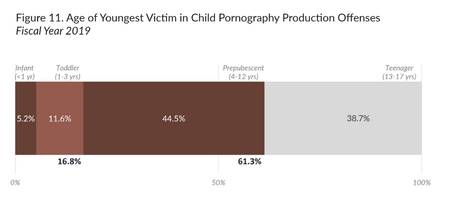 Commentary
Over the past few years, one oft-repeated claim amongst deranged Redditors is that the Venn diagram of incels and pedos are a circle.
The data shows that this is, clearly, a flat lie.
Pedophiles are typically normie, sociable sexhavers; not lonely virgins LDARing in their basements. Child pornographers in particular are disproportionately white and college-educated; a quarter of them are faggots. Traits that don't necessarily resemble and clearly don't contribute to inceldom.
Children, and foid children in particular, are significantly more likely to be sexually victimized by the adults in their lives, i.e. their parents, teachers, and coaches than anyone else. Many of these predators caught and sentenced by federal authorities were valued members of the community; not the 5'2 autist balding curry janitor.
In a significant number of cases, children were victimized by stepparents and/or their parents' intimate partners, proving yet again that femoids have pretty shitty personality detectors.
And what's just as notable is that the normie scum who sexually exploit the children under their care prefer younger children relative to other pedophiles -- toddlers and infants. Absolutely disgustng.
And here's some food for thought: why are Redditors entirely silent about the fact that federal child pornography producers are receiving comparatively lenient sentences, yet screech nonstop that harmless incels who make "hateful" posts should be imprisoned, their First Amendment rights notwithstanding? It really makes you wonder where Redditors' priorities lie in terms of criminal justice issues, especially when they are
completely silent about their own Dr. Pizza
.