BlkPillPres
I'm Not A Monster, I'm Just Ahead Of The Curve
★★★★★
Joined

Feb 28, 2018
Posts

18,958
Online

176d 9h 37m
I am a master procrastinator, I get what I need to get done on most days but even i find myself falling into a rut of doing nothing every once in a while
Over the years I've figured out a kind of formula for incel males to get what they need to get done and not procrastinate and laze around all day
Here are the steps:
1. MASTURBATE (YOUR YEARNING FOR SEXUAL SATISFACTION IS AT THE ROOT OF ALL OF YOUR FEELINGS OF LONELINESS & DEPRESSION)
Yes, the first step really is that simple, I've noticed that when I am trying to focus and study something or complete a task, my mind would drift off into thinking about
NON-SEXUAL
things and I'd get distracted, or I'll load up a quick youtube video to take a random break that lasts hours instead of minutes, or some other kind of distraction like that
I'm sure this has happened to a lot of us, and that sequence of events
GIVES YOU THE ILLUSION
that it isn't sex on your mind,
BUT IT ACTUALLY IS ABOUT SEX
This thread here is relevant for the copers who don't get it: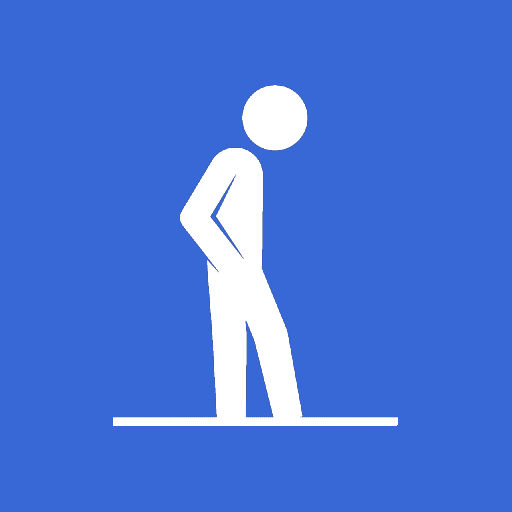 Your life is miserable because you aren't sexually satisfied People often bring up Elliot Roger going on and on about loneliness in his manifesto, and falsely cite that as an example of proof, that inceldom is about loneliness, lack of companionship and female affection, etc That's nothing but...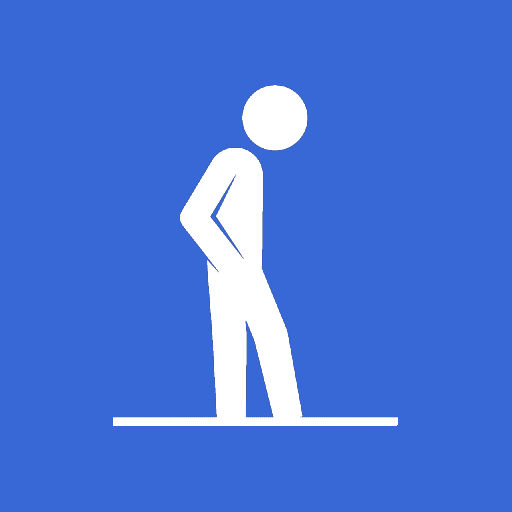 incels.is
Yes your loneliness is in fact directly connected to your libido even when you feel lonely after masturbating, its because sex is also psychological
If you didn't have a libido you would not care about being affectionate or intimate
WITH SPECIFICALLY WOMEN
If "loneliness" itself was really your issue you could just get a pet dog or cat to fill the void, but it isn't, your brain is internalizing your sexual yearning
FOR WOMEN
, that's why you want to be affectionate and intimate
WITH WOMEN
(the loneliness you feel is directly connected to your sexual attraction for women)
Once I masturbate all of a sudden I can focus on what I have to do,
AND ITS EFFORTLESS
Your mind is racing and thinking about all these different things and looking for distractions
BECAUSE YOU ARE TRYING NOT TO THINK ABOUT SEX
You are trying not to feel "lonely" and "depressed", your mind is looking for a distraction from your reality
This is why all this NoFap nonsense is garbage, your libido is something you just have to deal with and "get out of the way" if you want to focus on your daily tasks without distraction. You cannot ignore or avoid it because it will fuck with you
Heck even me making this thread right now is me distracting myself from sex
, I haven't masturbated for the day yet so I haven't gotten to my studies, so this is a very meta experience right now (
self awareness is very important
)
DO NOT OVER DO IT

IF YOU HAVE THE FREE TIME & ENERGY TO DO IT 3+ TIMES A DAY THEN YOU AREN'T WORKING ON SHIT
2. EXPLOIT YOUR BRAINS REWARD SYSTEM (TAKE SYSTEMATIC BREAKS AND REWARD YOURSELF ONLY WHEN YOU DO THE WORK)
This is essentially the exact opposite of the LDAR formula, LDAR is you supplying yourself with entertainment and leisure just for the sake of it
Instead you should put in your allotted hours for work/study and reward yourself in intervals
For example something I'd usually do is "hour on hour off", for an hour I work on a task and for the next hour I watch an episode of a show or two episodes of an anime (whatever comes up to an hour)
You never feel fatigued or bored when you take this approach, depends on how long you can go, you can do 2 hours on and 1 hour off, but I know myself, I know I'm lazy as fuck so I give myself as much breaks as possible, I never really liked studying anyways
Also introduce food as part of it too (like your favorite snack)
If you like chocolate (who doesn't like chocolate?), you can eat like a piece (just a piece) everytime you finish a "shift"
Be sure to rinse out your mouth with water and drink some water after eating that piece (or any other snack
You do not want the taste of chocolate in your mouth when you go back to work/study, you will end up going back to eat the whole bar of chocolate
(take the temptation out of your hands, be honest with yourself and know yourself)
TREAT YOURSELF LIKE A MACHINE, LIKE A SWITCH BOARD, YOU HIT BUTTONS AT THE RIGHT INTERVALS, TO MANIPULATE THE MACHINE INTO DOING WHAT YOU WANT
Which naturally leads into the next point
3. OBJECTIFY DON'T HUMANIZE (DO NOT HUMANIZE YOURSELF, OBJECTIFY YOURSELF, USE STIMULI TO GET THE RESPONSE YOU WANT)
Basically program yourself to function as you need yourself to, get yourself into a daily routine, whether its exercise or your regular tasks, but there has to be a "reward system" in play else you are just torturing yourself (and a sexual release is an essential part of that reward system, it doesn't work without it, again,
NOFAP IS BULLSHIT
)
If all you do is work you will mentally break and get tired and "fall off the wagon" and go back to bad habits
If you work with breaks inbetween and you are sexually frustrated, you will likely break and still "fall off the wagon"
The most dangerous thing about humanizing yourself and viewing yourself under such terms is that it makes you sympathize with your own circumstances, and once you sympathize with yourself it makes it easier for you to justify and rationalize doing nothing and just feeling sorry for yourself
You want to mentally objectifying yourself, I am not even joking, stop trying to see yourself as "human", society doesn't treat you like one anyways
Only think of the results you need to get out of yourself and how you can manipulate yourself into doing what you need to be done
It sounds weird to look at it this way (very meta too) but you need to realize that you are your own enemy, you aren't even a friend of yourself, because what we all want to do deep down
IS THE EXACT OPPOSITE OF WHAT LEADS TO SUCCESS, AND ONE DAY ESCAPING OUR SHITTY DEPRESSING LIVES
Please realize I'm not saying the cliche bullshit of "you are your own worse enemy", no that's bullshit, society is your worse enemy, but sadly you can't really trust yourself either,
you are also an enemy
, just a minor one
The truth is you can't really trust yourself to even have your own best interests at heart, because as an animal your body will give preferential treatment towards temporary present interests (feeling good now) over your future interests which are more abstract and have more to do with "higher levels of cognition" (having a successful future)
To refer back to tip 1, your dick and your libido doesn't care that its distracting you from getting to the point in which you can one day easily pay for sex, your dick and your libido doesn't have the foresight to see that its ironically getting in the way of something that is to their benefit,
THEY ONLY CARE ABOUT NOW
YOUR BIOLOGICAL IMPERATIVES ONLY CARE ABOUT NOW
So you have to fight against your own body to work towards the future you want,
AND THAT'S A FIGHT YOU WON'T WIN
THIS IS WHY MANIPULATION IS THE BEST APPROACH, NOT STRUGGLING AND TRYING TO PROVE HOW "ALPHA" YOU ARE TO YOURSELF
Last edited: