Joined

Mar 31, 2022
Posts

143
Online

6d 13h 29m
There are some here who believe the 80/20 rule refers to the proportion of incels in the overall population. This is completely wrong. It refers to the distribution of women to men in online dating, night clubs or other environments where women can afford to be very choosy. Then what is the incel rate in the overall population? Here are some figures from Pew Research. Of course this is only for the US, but it's probably similar for other westoid countries.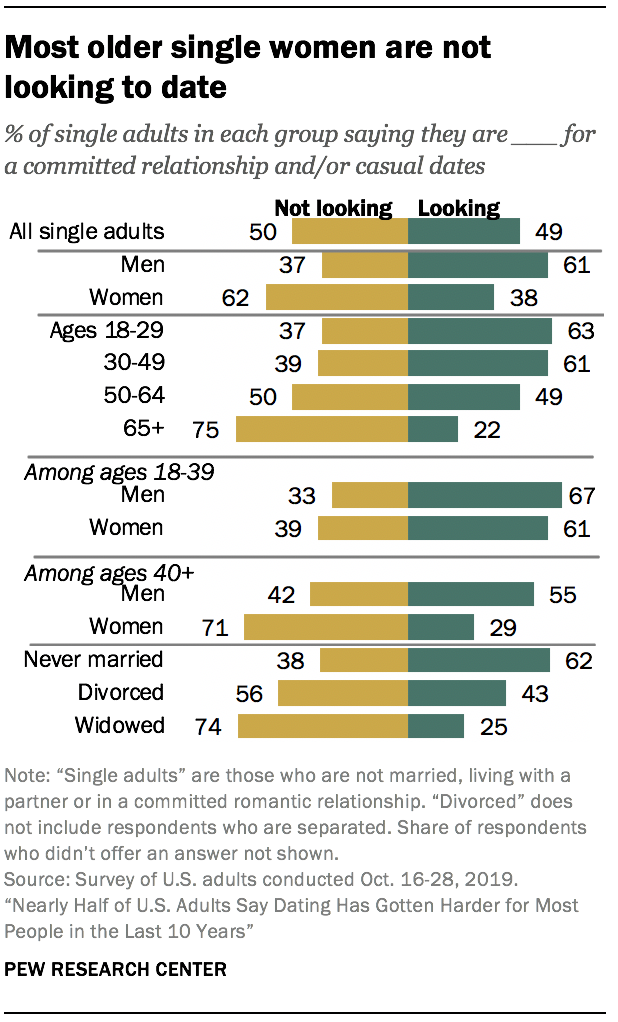 From the first graph we can see that 51% of men under 30 are single compared to 32% of women, a 19% gap.
According to the survey, around 2/3rds of young single men are looking for a partner, therefore at least 34% are incel. The remaining 1/3rd of young single men are either incels who've given up, volcels, or chads who prefer causal sex to dating. Since no more than 20% of them could be chads, and assuming that all volcels are incels in denial, then up to another 13% of young men may be incel.
So the incel rate of young men is 34-47%.
Note that this survey was taken about six months before the pandemic. Increased usage of online dating social media (both of which inflates the standards of women) has most likely worsened the trend of rising incel rates.
Another trend is the increasing rates of women pursuing higher education and careers, while more young men are becoming university drop-outs, lowly wageslaves and NEETs. There are multiple statistics showing that women in their 20s are out-earning men.
There is also the known fact that young women are more likely to date older men than young men are to date younger women. Due to decreasing birthrates, and older men earning more, men born after 1990 will increasingly struggle to find younger women to date, and will have a larger pool of older men to compete with. Even if young men opt to go for older women, the survey shows that few older women are single and those who are are unlikley to be looking for a partner.
As such men born after 1990 will be much more likely to remain incel into middle-age than the survey suggests. I dub these men the Blackpill Generation.