CircumcisedClown
Captain
★
Joined

Aug 14, 2022
Posts

1,577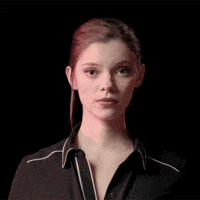 >But I'm a fakecel
>I'm a larper
>I secretly have a gf
>B-but I don't even have an account
>I'm just a lurker
>I come here because it's funny
>I'm laughing at you guys
Sorry buddy, if you're here or have ever been here, you're a loser just like the rest of us. Normal, successful people don't even know this place exists. This place barely shows up on Google. It doesn't even have a standard URL.
If you're here, I know one thing for certain, your life is so shit that you decided to take precious time out of your day to read the word soup spilled inside this shithole. In fact, you somehow learned of its existence, which means you waste your time on other shitholes as well that directed you to this one. No use trying to pretend things are going well, because you wouldn't know this place existed if they were.
Welcome, I hope you hate it here.