Joined

Oct 1, 2018
Posts

27,876
Online

263d 19h 55m
So last week, the following screenshot showed up on r/gamingcirclejerk: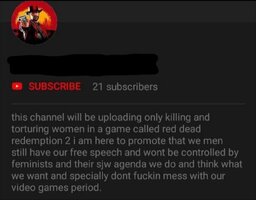 It's pretty self-explanatory. Some rando possesses a YouTube channel where he presumably kills and tortures female non-player characters.
Predictably, r/IncelTear is extremely upset.
There's the usual wailing of "muh misogyny!" But some of them also question the premise that killing and torturing women in video games is free speech.

Full disclosure: I've never played Red Dead Redemption 2, so I don't understand RDR 2's specific game mechanics. But the law is clear:
The United States Constitution protects the production, sale, purchase, and consumption of violent video games.
Here's a brief American legal history of...video gaming.
America's Best Family Showplace v. City of New York (E.D.N.Y. 1982)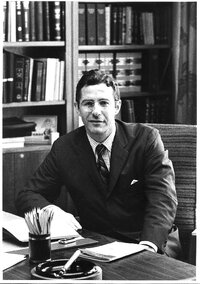 Judge McLaughin
Forty years ago, these Redditors would actually have been correct.
In the 1980s, American law did not categorize video games as free speech. "Before entertainment is accorded First Amendment protection there must be some element of information or some idea being communicated," held Judge Joseph M. McLaughlin in
America's Best
, 536 F. Supp. 170, 173 (E.D.N.Y. 1982). "In no sense can it be said that video games are meant to inform. Rather, a video game, like a pinball game, a game of chess, or a game of baseball, is pure entertainment with no informational element."
Id.
at 174.
But between the 1980s and the 2000s, American society changed:
Graphics cards, CPUs, hard drives, etc. improved exponentially in terms of performance.
The video game industry was consequently able to produce and publish increasingly sophisticated video games, providing a far more detailed and immersive experience to gamers.
As a result, the federal judiciary no longer viewed video games as "pure entertainment", and was receptive to arguments that video games contained symbolic expression.
At the same time, the increasing realism of video games culminated in a moral panic amongst parents concerned that video games would contribute to juvenile delinquency and real-world violence. After the Columbine High School shooting of 1999, these "concerned parent" groups successfully lobbied many state legislatures to regulate the sale of video games to minors, spawning a wave of litigation in the 2000s.
The result was a series of resounding legal victories for video game developers and the First Amendment.
American Amusement Machine Association v. Kendrick (7th Cir. 2001)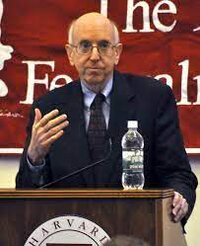 Judge Posner
In 2000, Indianapolis enacted an ordinance banning minors from using an "amusement machine" that contains "graphic violence" or "strong sexual content" unless they were accompanied by a parent. Arcade operators immediately challenged the law in federal court, and the following year, the U.S. Court of Appeals for the Seventh Circuit permanently enjoined it.
American Amusement, 244 F.3d 572 (7th Cir. 2001)
.
Judge
Richard A. Posner
(who is coincidentally the most cited legal scholar in U.S. history) concluded that video games were speech. And needless to say, freedom of speech contains no general exception for depictions of violence. Indeed, "violence has always been and remains a central interest of humankind and a recurrent, even obsessive theme of culture both high and low," Posner wrote, comparing violent video games to Homer's
Odyssey
, Tolstoy's
War and Peace
, and Mary Shelley's
Frankenstein
.
Id.
at 577.
Interactive Digital Software v. St. Louis County (8th Cir. 2003)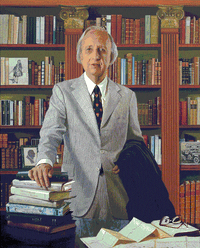 Judge Arnold
Two years after the Seventh Circuit's decision in American Amusement, the U.S. Court of Appeals for the Eighth Circuit struck down a similar city ordinance, this time in St. Louis, Missouri. In
Interactive Digital, 329 F.3d 954 (8th Cir. 2003)
, Judge Morris S. Arnold agreed that video games constituted speech, noting that depictions of violence cannot fall within the legal definition of obscenity.
Id.
at 957-958 (internal quotations omitted). Moreover, because lawyers for St. Louis failed to show empirical evidence that violent video games harmed minors, the ordinance failed strict scrutiny and was thus unconstitutional.
Entertainment Software Association v. Blagojevich (N.D. Ill. 2005)
In 2002, the Illinois General Assembly passed a statute banning the sale of video games which depict or simulate "death, dismemberment, amputation, decapitation, maiming, disfigurement, mutilation of body parts, or rape" to minors.
Blagojevich, 404 F. Supp. 2d 1051, 1057 (N.D. Ill. 2005)
. After a bench trial, the law was struck down by U.S. District Court for the Northern District of Illinois for violating the First Amendment, citing
American Amusement
.
Entertainment Software Association v. Granholm (E.D. Mich. 2006)
In 2005, Democratic Michigan Gov. Jennifer Granholm signed into law a bill that banned retailers from selling "ultra violent explicit video games" to minors under 17. The bill defined "ultra violent explicit" as depictions of "actions causing death, inflicting cruelty, dismemberment, decapitation, maiming, disfigurement, or other mutilation of body parts, murder, criminal sexual conduct, or torture".
Granholm, 426 F. Supp. 2d 646, 648-649 (E.D. Mich. 2006)
(paraphrased).
The following year, the U.S. District Court for the Eastern District of Michigan invalidated the law for not only violating the First Amendment of minors, but also the Fourteenth Amendment for being unconstitutionally vague.
Id.
Entertainment Software Association. v. Hatch (D. Minn. 2006)
In 2006, Republican Minnesota Gov. Tim Pawlenty signed into law a bill that would impose a $25 fine on any minor under 17 who rented or purchased a video game rated "AO" or "M" by the ESRB. Lawyers for Minnesota state argued that the "worthless, disgusting nature" of certain video games made them less deserving of constitutional protection.
The law was permanently enjoined by the U.S. District Court for the District of Minnesota the same year, holding that "the First Amendment…was certainly established to keep the state from becoming the arbiter of what constitutes 'worthless' and 'disgusting' speech".
Hatch, 443 F. Supp. 2d 1065, 1072-1073 (D. Minn. 2006)
.
Entertainment Software Association v. Foti (M.D. La. 2006)
That year, Democratic Louisiana Gov. Kathleen Blanco signed into law a bill banning the sale of any video games that "appeal to a minor's morbid interest in violence". In just weeks, the U.S. District Court for the Middle District of Louisiana invalidated the law.
Foti, 451 F. Supp. 2d 823 (M.D. La. 2006)
.
Brown v. Entertainment Merchants Association (2011)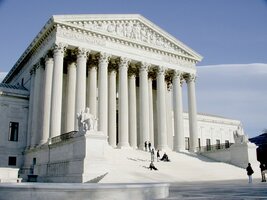 In 2011, the U.S. Supreme Court finally weighed in on video games and the First Amendment. The case centered around a California law which would have fined retailers $1,000 for each instance of selling a "violent video game" to a minor under 17; it was initially signed by Republican Gov. Arnold Schwarzenegger in 2005.
During oral argument, the Justices hotly debated whether the First Amendment protected even a ten-year-old's right to buy a video game in which
schoolgirls are "hit with shovels," "set on fire," and "decapitated"
:
Audio excerpt of oral argument (08-1448 Tr. p. 32-34)
View: https://voca.ro/172886LZKYEI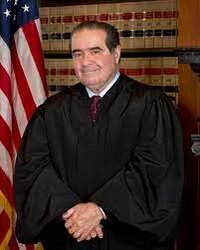 Justice Scalia
In a 7-2 decision, the Court concluded that it did. Justice Scalia, joined by Justices Kennedy, Ginsburg, Sotomayor, and Kagan authored the majority opinion nullifying the California law. (Chief Justice Roberts and Justice Alito wrote a concurring opinion.)
"Like the protected books, plays, and movies that preceded them, video games communicate ideas—and even social messages—through many familiar literary devices (such as characters, dialogue, plot, and music) and through features distinctive to the medium (such as the player's interaction with the virtual world).
That suffices to confer First Amendment protection.
"
Brown
, 564 U.S. 786, 790 (2011). The majority continued: "Victims are dismembered, decapitated, disemboweled, set on fire, and chopped into little pieces...Blood gushes, splatters, and pools...but
disgust is not a valid basis for restricting expression
."
Id.
at 798-799 (internal quotations omitted).
Conclusion
States have repeatedly tried to restrict the availability of violent video games. In every single instance, these laws
failed
to survive federal judicial review, thanks to the First Amendment.
There are video games that portray women as assertive and strong, capable of beating larger men in hand-to-hand combat. Then there are games that portray women as submissive objects—either as rewards of conquest or targets of violence. And some video games have educational value. For example, the
U.S. Centers for Disease Control and Prevention has praised Plague Inc.
for introducing young people to epidemiology. Other games are less educational: In Call of Duty Modern Warfare 2, the campaign level "No Russian" allows the player to mindlessly gun down dozens of civilians in an airport terminal.
As far as the law is concerned, there exists a constitutional right to make, buy, sell, and play all of these video games. The social value of the speech these games impart is irrelevant. And it is completely antithetical to the American way of government for the state to screen and censor art, literature, film, and video games for disagreeable messages. "If there is any fixed star in our constitutional constellation, it is that no official, high or petty, can prescribe what shall be orthodox in politics, nationalism, religion, or other matters of opinion."
West Virginia State Board of Education v. Barnette
, 319 U.S. 624, 642 (1943).

So is it free speech to kill and torture women (and men) in a video game?
The answer is unambiguously
yes
.
This applies even to gameplay that is "hateful" and "
influences
others". There is no "hate speech" exception to the First Amendment. And in fact, the very purpose of free speech is to allow citizens to
influence
each other—and therefore influence government and policy. That's why freedom of speech is considered a fundamental right.
Just one last thing to add: No one's going to become a serial killer after killing and torturing femoids in some random game any more than they're going to sign up for the Navy SEALs after a session of CS:GO, or rob a bank after a round of Payday 2. That is just plainly absurd.
Last edited: