Joined

Sep 14, 2021
Posts

416
Online

6d 19h 8m
Check it: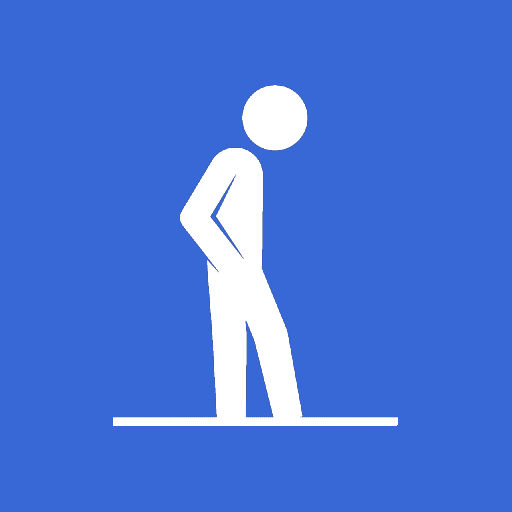 I had low inhibition until I was 11 yo. For some reason my family's friends remember me as joyful child despite my life hasn't been easy since 11. I was capable to hold smoothly conversations with cutest girls back when I was 8 yo. Nowadays a half spaniard MILF that is friend of my mom says me...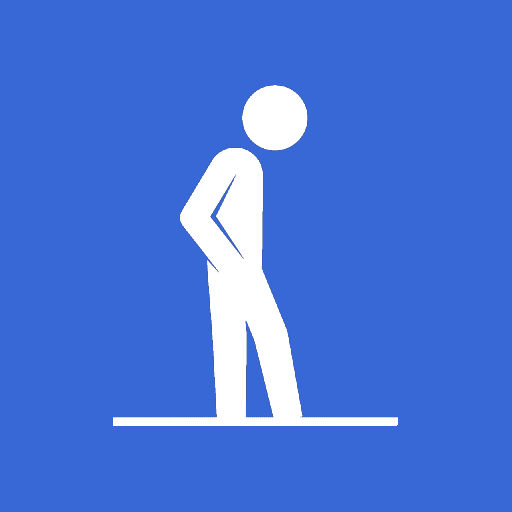 incels.is
When I entered to High School back in 2007 things didn't go good. I felt more distant from my classmates. They didn't choose for team work in the different subjects. I didn't understand. Most of us were risen as brothers since we were in the same place since kindergarden. I was always the leftover.
During the same period I started to have high libido. I discovered fap by myself no one touch me. Now that I was thinking was like I was programmed to fap at some point. My classmates used to talk about masturbation but I wasn't sure if what I discovered was masturbation. It was something similar of what happened to Madara when he awakened rinnegan. I didn't expect it. Back then I used to fap myself with tits until one day a classmate teach me how to watch butts.
My classmate told me that I just have to wait until a foid pass in front us in order to stop, pretending that we are talking or something and watching her ass in pants flexing while the foid was walking.
The point is that my classmates started to grow. But I didn't. It reminded me to this movie:
I thought that I was going to shine, to grow, to evolve...... But it's been 14 years and that moment haven't arrive and actually won't do it.
I remained short.
I had a hand to hand combat toward my parents to other high school when I was 14 yo. I expressed that I felt alien there. They accepted my request. When I had to do the interview with the director I met my new oneitis. A white foid with green eyes. Sadly, she was taller than me and older by one year.
After it. A relative of mine didn't let me cope in peace with japanese cartoons and videogames. During those times it was very popular the believe that japanese stuff was diabolic.
View: https://www.youtube.com/watch?v=AdB1lbjDcoU&ab_channel=Chadtronic
View: https://www.youtube.com/watch?v=QJ8fGmfx0ZA&ab_channel=topHorror14325
View: https://www.youtube.com/watch?v=SGBROVxya3M&ab_channel=goodparodis
That relative took me to the Adventist church because Dragon Ball, Naruto and Pokemon were supposed to be diabolic. My country is mostly catholic but we ethnics are usually protestants. So most people in that church were ethnics. I didn't hook up something.
All the ethnic girls of my age rejected me due to my height. I quit the Church also. Not funny to save Sabbath back then.
My next adventure was about soccermaxxing.
The owner of the team was the father of a blonde girl that was my classmate from second grade to sixth grade. She didn't say "hi" she tried to ignore every time that I was there. Maybe because I was short and ethnic. The difference between me and the rest of men of my height had becoming greater and greater over time.
When I passed myself to the new High School I met an autist guy of 6'3. The guy had a very weird behavior and no wonder why he still virgin nowadays despite being white and tall. I taught that I also had Asperger so I started to do a research. In the new outlets was common to recall that aspies like dinasaurs during their early years and they had addictions. I had addictions my entire life. When I was 3-4 yo I had an addiction for helicopters and cars. When I was 5-6 I had an addiction for motorcicles. When I was 7-10 I had an addiction for dinosaurs and animals. When I was 11-17 I had an addiction for japanese cartoons. When I was from 18 to 21 I had an addiction for politics. When I was from 21 to 24 I had an addiction to X-men. When I was from 24 to 26 I have been having an addiction to Marvel CInematic Universe.
The point is that I took the worst behavior of Aspies and used them as mine. I started to behave as a Dinasaur during the phisical classes at High School. That was the time in were men from my classroom stopped to take me seriously.
The Fuckboy of my classroom despite being worse than me at soccer was more priced than foids for his awful performace
and took my place at the soccer team.
I also met another Aspie. I thought that coping myself to be an Aspie could give a intelligence boost. Something that was bullshit. I sucked at maths(I also didn't but attention to math classes but I know that I sucked at maths because when I tried to STEMmaxx years later it was boring as hell)
.
It was 2009. I was in third year of high school. I thought that was my years to ascend. I
met my ultimate oneitis in the bus. I thought that was time to fulfill my destiny, to follow God's plan. She was my reason to keep forward and improve until 2012, when I met adulthood. A white girl and brunnette with tigh ass and legs. She and I were at the same bus. She was one year older than me. But I noticed something. She talked secret things with a tall guy 2 years younger than me. The guy was like 6'0 despite being 12 or 13 yo. He always had two foids orbiting him. Despite it, my oneitis talked with about text messages. My oneitis never asked me for her phone number and never talked secret things with me.
. The guy was 3 years younger than me but was more steps in front me just because he was white, tall and greeneyed.
. Also Ignored the racepill but my Oneitis stated several times that she like blonde guys and she has crush with Zack Efron. Both the race and heightpill were in front of my eyes but I didn't get it.
I was very gynocentric back then. My role was Anakin. I thought that if everything that I do was for my oneitis things would be better. But it was a difference. Anakin was tall, thugmaxxed and white. I'm not. I scored my highest scores at tests and passed the admission test for the technician highschool. But I didn't ascend in 2009 and passed to a technician high school.
It was 2010. During the technician high school things were so so. Since all people were new there I thought things would get better. At the beginning I thought it will be. I met a weebo foid. She became my oneitis. She was ethnic, short, thin and with a huge fit ass. I met her in 2009 when I went to do the admission test. It was for the same technician career. Our moms became friends. I thought tht those were signals that that was my year to ascend. I thought that it was part of God's plan. She treated me nice and she told me that I wasn't good looking despite never lend me her pussy
But I was coping myself. The class divided into two factions later. The enemies(they fought between themselves because they ere "lesbians") of that foid and the orbiters of her. I stopped to talk her because one of the orbiters bullied me. He called me monkey and other things. It hurted a lot. I spent my time lonely at high school the rest of the year. I cope spending time with my neighborhoods. I didn't enjoy it. They always talked about datings and that stuff. My neighborhoods were and are thugmaxxed whites with ethnic hordes of foids behind them. Despite being short. I started to gymmaxx back then
It was 2011. The technician teacher brought a 6'3 white guy with blue eyes to give us classes. The guy was behind my weebo ex-oneitis despite having a girlfriend. All the girls of my technician specialty sent him facebook reuestests. I don't remember that they send me such thing and I remember that some foid classmates treated me like a subhuman shutting me up even if I wasn't talking with them(I'm also a voicel). Once again the height and racepill striked me again. They were behind me but I didn't notice that they were until years later. At end I became one of the best friends of my ex-weebo oneitis. She told me that she lost her virginity when she was 13 yo. The guy was very likely to be a Chad. I believed her that she no longer liked sex. A fucking lie because she dated a Chadlite two years later.
It was 2012 and I started to follow redpill and bluepill advises. I gymmaxxed at the beginning of the year. My weebo ex-oneitis and her friend priced me for my biceps and abs during a recording for a theater presentation but they didn't give me pussy. The redpill and bluepill helped me to obtain a job but yes. No pussy. Another year without ascention
.
Last edited: