PPEcel
truecel, studentcel, 21
★★★★★
Joined

Oct 1, 2018
Posts

22,932
Online

165d 5h 36m
I was getting my daily dose of autism on Reddit when I came across this:
When I first came across this I thought it would be a great opportunity to write about the limits of free expression on social media. But I never write non-shitpost posts without doing any due diligence, so the least I could do was plug his name and his gym's Instagram account into Google, an act that takes literally all of 10 seconds. Two things came up.
First, I saw his face. Looks like an average white guy. So right off the bat, there was something fishy about this Redditor's determination that he was, you know, a low SMV incel.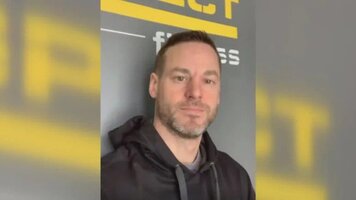 Second, I stumbled onto
this CBC news story
:
Court records show Bodnarchuk was ordered to stay away from a former domestic partner in August 2019 after she told court officials he had been physically violent toward her on multiple occasions,
Oh. OK. So he had some sort of a partner. Well, how many?
I don't know his full life story, but what I do know is that it took me just another 5 minutes to plug his name into Manitoba province's court registry system and find two family court cases involving Bodnarchuk, one concerning a divorce, the other concerning a protective order filed by his ex-girlfriend.
An examination of the
Kokocinski
docket quickly reveals that Bodnarchuk is a father and that his ex-wife was granted custody and a protective order.
At this point, thanks to Google, I stumbled on
this document
showing a list of all Lakehead University (of Thunder Bay, Ontario) graduates in 2010, and Bodnarchuk was on said list, with a degree in kinesiology (on page 40). So the natural thing to do was to go look at court records in Ontario and I got a hit in the criminal division.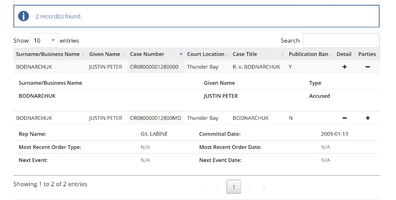 Now, the case information is apparently subject to a publication ban. The most likely reason this would happen is to protect a victim's identity, but I can't say what happened.
Conclusion
With just barely 20 minutes of research you can conclude that Bodnarchuk is an average or above-average white man who
had multiple partners
was previously married
treated his partners violently
fathered at least one child
was a defendant in a criminal case that warranted a publication ban
So why do intellectually dishonest Redditors suggest Bodnarchuk, a Chadlite gym owner, is "involuntarily celibate" when that description clearly doesn't comport with the evidence?
Last edited: