PPEcel
Director of Counter-Counter-Radicalization
★★★★★
Joined

Oct 1, 2018
Posts

28,728
Online

275d 18h 0m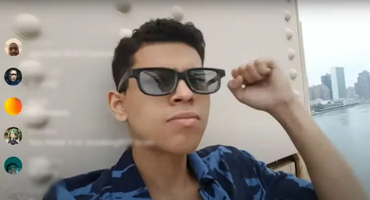 It's been a while since the actual case transpired, I know—but the transcript of Malik "Smooth" Sanchez's sentencing hearing was only unsealed earlier this month. While we did know the result of the proceeding, we didn't know exactly the result unfolded. That's because federal district courts have a habit of sealing transcripts for at least 90 days before they are made available to the public via CM/ECF.
See my previous thread on this case here: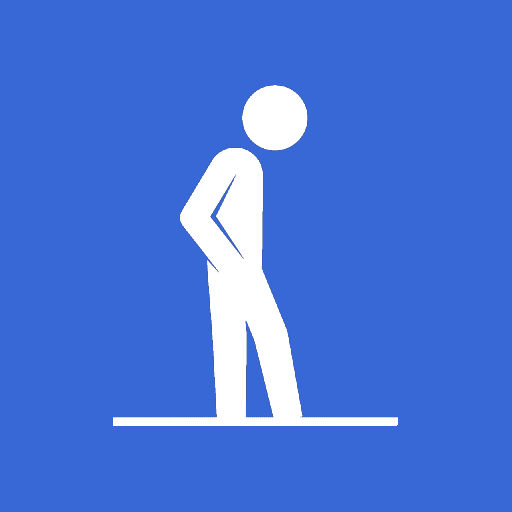 What an amazing week. View: https://twitter.com/nypost/status/1511829113098715138 View: https://twitter.com/NYDailyNews/status/1511869631547551747 None seemed more outraged about Sanchez's sentence than the male feminists at MEL magazine. "[T]he outcome is also an unfortunate vindication...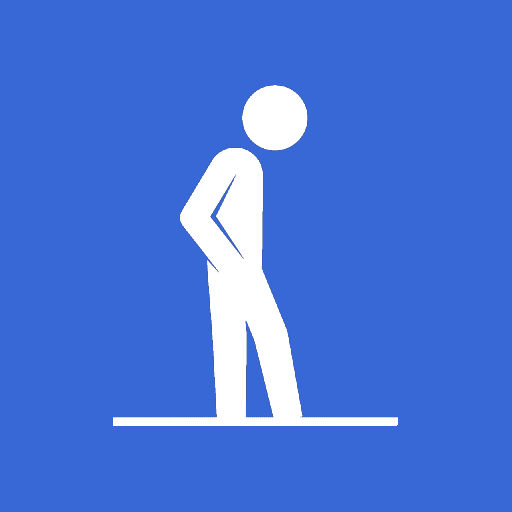 incels.is
By the time Sanchez's sentencing hearing rolled around on April 6th, 2022, it was undeniable that he had indeed threatened to blow up a restaurant in Manhattan whilst livestreaming on YouTube. The fight was over his punishment: Assistant U.S. Attorney Kaylan Lasky asked Judge Colleen McMahon to sentence Sanchez up to 14 months in federal prison, followed by three years' supervision; whereas Federal Defender Clay Kaminsky requested a sentence of supervision only.
For starters, the prosecution and the defense couldn't come to an agreement over the calculation of the U.S. Sentencing Guidelines. For those unfamiliar with federal criminal sentencing, defendants are assigned a "criminal history category" ranging from Level I for those with little or no prior criminal record, and Level VI for the most hardened career criminals. Naturally, the Guidelines advise more lenient sentences for lower-level defendants, because those with no prior run-ins with the law have significantly better rehabilitative prospects.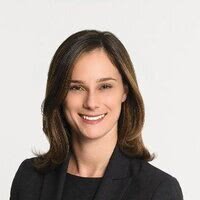 AUSA Lasky (pictured here), pointing to an incident where Sanchez was arrested for scaling the Queensboro bridge and pepper spraying the pedestrians below, argued that the disorderly conduct conviction should increase Sanchez's criminal history category to Level II, because it was "similar to" the bomb threat charge Sanchez currently faced. See
U.S.S.G. § 4A1.2(c)(1)(B)
. She reasoned that because Sanchez was livestreaming on both occasions, both climbing bridges and bomb threats are "similar" offenses.
That argument was of little merit, of course. As Sanchez's attorney correctly pointed out, disorderly conduct is a
violation
—the lowest category of crime under the New York Penal Law Code; not even a misdemeanor. It is in no way "similar to" a bomb threat, a much more serious crime: a federal
felony
carrying a maximum sentence of five years' imprisonment.
And when pressed for precedent to defend her argument, AUSA Lasky failed to present one, leading to this interesting exchange between her and Judge McMahon: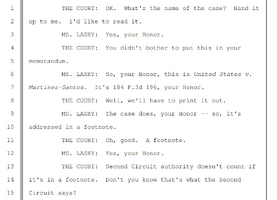 Trp. excerpt p.12
Bruh moment
L for the feds
What's even more fascinating about the entire hullabaloo over the Sentencing Guidelines calculation was that, for Sanchez, the difference between an adjudication of criminal history category Level II (as opposed to Level I) would have resulted in...a
recommendation
of a mere extra
two months
in prison. That's right. If you didn't know, the Federal Sentencing Guidelines are advisory and have not bound federal judges' sentencing decisions since
United States v. Booker
, 543 U.S. 220 (2005).
My point? Well, it's obvious that AUSA Lasky really, really had it out for Sanchez.
After losing the argument over the Guidelines calculation, AUSA Lasky continued to press for a prison sentence because, in her words, Sanchez was "spouting Incel ideology" and traumatized two femoids to whom his threat was addressed.

Trp. excerpt p. 15
Muh scary inkwells, am I right?
As I pointed out in my earlier thread, the fact that a criminal defendant claims to be an incel is not a compelling reason to issue a harsher sentence than a similarly situated non-incel defendant. And as we all know, Judge McMahon ultimately ruled against AUSA Lasky and decided against any prison time, sentencing Sanchez to supervision instead. This is the judicial branch of government doing exactly what its supposed to: checking the executive branch.
Last edited: