PPEcel
cope and seethe
★★★★★
Joined

Oct 1, 2018
Posts

28,947
What an amazing week.
View: https://twitter.com/nypost/status/1511829113098715138
View: https://twitter.com/NYDailyNews/status/1511869631547551747
None seemed more outraged about Sanchez's sentence than the male feminists at MEL magazine. "[T]he outcome is also an unfortunate vindication of sorts for other incels," writes Miles Klee. Their Twitter followers are similarly upset: "Great let's just let him shoot/blow somewhere up like Eliot whatever his name was when the next girl rejects him and he snaps," whines @luxeprogressive. "This is so demoralizing and frightening," says @mrsmcglover.
View: https://twitter.com/WeAreMel/status/1512512620569444355
The facts of the case are well-known to many incels.is regulars at this point: Malik "Smooth" Sanchez was a self-described incel with a penchant for conducting edgy pranks while livestreaming. In February 2021, then aged 19, Sanchez approached two women who were dining in the outdoor seating area of an NYC restaurant. He then joked about being a suicide bomber: "Allahu Akbar. Allahu Akbar. Bomb detonation in two, in two minutes. I take you with me and I kill all you. I kill all you right now. And I kill all you for Allah." The women and other bystanders fled. This led to his federal prosecution.
When the U.S. Attorney's Office in Manhattan announced Sanchez's guilty plea in November 2021, Redditors joked about him being "dealt some consequences"; that is, imprisonment and prison rape. SJWs on Twitter cheered when they learned that Sanchez's offense—false information and hoaxes in violation of 18 U.S.C. §1038(a)(1)—carried a five-year maximum penalty.
But anyone with even a brief understanding of the U.S. Sentencing Guidelines ("U.S.S.G.", "Guidelines") would have understood that it was unlikely for Sanchez to receive the statutory maximum. While the Guidelines are not binding, federal judges do impose Guidelines sentences in a wide majority of cases. To calculate the recommended sentence, almost every federal crime in the United States is scored on a point-based system. For example, the base offense level is 43 points for first-degree murder, 32 points for producing child pornography, and 14 points for obstruction of justice (U.S.S.G. §§2A1.1, 2G2.1, 2J1.2 respectively).
For Sanchez's bomb hoax, U.S.S.G. §2A6.1(a)(1) places his base offense level at 12 points. But taking into account a 2-point reduction for his guilty plea pursuant to §3E1.1(a), and one prior misdemeanor conviction placing him at Criminal History Category II, the Guidelines place Sanchez's recommended sentence at 8 to 14 months' imprisonment—a far cry from the 60-month maximum. What's more, a recommended sentence of that length is known as a "Zone B" sentence; §5C1.1(c)(3) provides that such a sentence could be substituted by home detention, which Sanchez served for nine months between arrest and sentencing.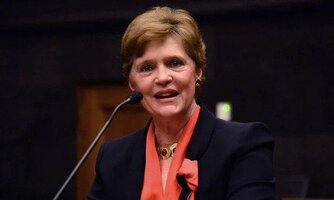 Therefore, U.S. District Judge Colleen McMahon's (pictured here) sentence of time served and supervised release was on the lighter end, but still within the range specified by the Federal Sentencing Guidelines. Though Klee describes Judge McMahon's ruling as a "sparing precedent", her sentence was not unreasonably lenient. As retiring Supreme Court Justice Stephen Breyer pointed out, "a Guidelines sentence [generally] reflects both the [U.S. Sentencing] Commission's and the sentencing court's judgment as to what is an appropriate sentence."
Rita v. United States
, 551 U.S. 338, 351 (2007). On the contrary, it was in fact the U.S. Attorney's Office that sought an unreasonably harsh sentence: incarceration on top of time served, a double punishment.
When Sanchez was sentenced three days ago, our community celebrated it as a victory for common sense and reason. Klee was dismayed by our celebration:
On the forum incels.is, some users are celebrating his freedom (although he will remain on supervised release for three years), speculating that he played the judge "like a fiddle" by pretending to turn his life around and expressing hope that he starts streaming again.
I don't know whether
@Mecoja
is correct about Sanchez playing Judge McMahon "like a fiddle". As far as I know, Sanchez has never been a member here and I have never interacted with him, so I cannot accurately gauge Sanchez's personal characteristics. What I do know is that the U.S. Attorney's Office tried to sell incelophobic hysteria and failed—twice. To that end, Klee takes issue with
@SoySupreme
's description of Assistant U.S. Attorney Kaylan Lasky as a "bitch cunt".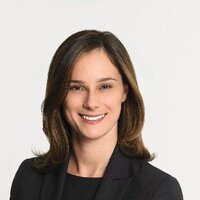 It is undeniable that Lasky (pictured here) adopted a heavy-handed approach against Sanchez throughout the case. In May 2021, she filed a memorandum seeking to deny Sanchez bail in part because he "self-identifies as an Incel". Stating that her "preliminary assessment" of the U.S.S.G. was that Sanchez would receive a 30- to 37-month prison sentence, she suggested that Sanchez "had an incentive" to flee to Ecuador. Lasky also argued that Sanchez would "threaten or intimidate" witnesses.
We now know that Lasky's claims were exaggerated. Sanchez's Guidelines range was not anywhere near 30 to 37 months; it was 8 to 14 months. He did not flee to Ecuador. And as Judge McMahon pointed out at the actual bail hearing, the argument that Sanchez would commit obstruction of justice didn't hold water—his so-called victims were random strangers. Indeed, Judge McMahon seemed thoroughly annoyed at Lasky: she suspected that the U.S. Attorney's Office was attempting to overrule the Manhattan District Attorney's Office comparatively lenient treatment of Sanchez: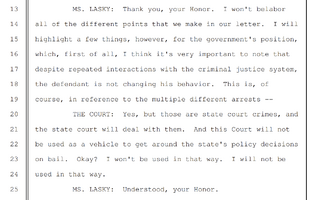 Transcript excerpt of Sanchez's May 6, 2021 bail hearing.
"Bitch cunt" may be coarse, but under the circumstances, it is apparent that
@SoySupreme
was critiquing not just Lasky's approach to this case but federal prosecutors as a whole. AUSAs—particularly those in the Southern District of New York—have a well-deserved reputation for aggressiveness, often prioritizing "wins" over the public interest. It's not a surprise that Lasky's colleagues in her very unit, Terrorism and International Narcotics, have faced the media spotlight for prosecutorial misconduct in the recent past.
A federal judge is pushing for an investigation into prosecutorial conduct related to a sanctions case that secured a guilty verdict but was later dismissed over disclosure failures.
www.wsj.com
Klee's biggest concern, however, is:
[T]he continued blurriness between the kind of malicious stunts that Sanchez pulled and the premeditation of a real attack...There is, among this crowd and similar toxic communities, a game of walking right up to the line of criminal behavior, such that you can claim it's all an edgy joke. It always is, until it isn't.
There we go. The general thrust of Klee's article is simply to parrot the oft-repeated far-left talking point that "edginess" by communities they don't like (e.g. incels) should result in a draconian response from the criminal justice system, because being "edgy" is a gateway to terrorism. They already have a term for it: stochastic "terrorism". If you accept that absurd supposition, it's easy to believe that "inciting hate" (i.e. any speech they don't like) should be criminalized and that "hate speech isn't free speech" (it is, as far as the First Amendment is concerned). These leftists are not liberals; they are illiberal.
The irony is that the far-left's approach to criminal justice is highly selective: If a 19-year-old brown kid commits a hands-on violent offense, say he assaults a police officer during a protest, mugs a commuter, or smashes up a Nordstrom, it's because he was socioeconomically deprived. He needs mental health counselling, pretrial diversion, and a slap on the wrist from a county judge. But if the same 19-year-old brown kid commits a hands-off offense, physically injuring no one and causing no property damage, it's time to ask a federal judge to throw the book at him, just because you don't like some of the words he says on other occasions. The left's "counter-extremism" rhetoric is nakedly partisan, and it's right that Lasky's attempt to serve this moral panic to Judge McMahon faced a frosty reception. A sentencing memorandum in Sanchez's case should have focused exclusively on Sanchez's conduct, not Elliot Rodger's.
Though the "trauma" exhibited by Sanchez's so-called victims was obviously exaggerated, bomb hoaxes are wrong and they are stupid. They waste valuable time and taxpayer resources. But an incel who commits a crime shouldn't be punished more harshly than a normie who commits an identical one. In 18 U.S.C. §3553(a)(6), Congress asked federal judges to "
avoid unwarranted sentencing disparities
among defendants with similar records who have been found guilty of similar conduct". By sentencing Sanchez to time served, a within-Guidelines sentence (that Klee neglects to mention was recommended by Sanchez's probation officer), Judge McMahon followed the letter and spirit of the law.
Alexander Hamilton once noted in Federalist No. 78 that the judiciary "is the best expedient which can be devised in any government, to secure a
steady, upright, and impartial
administration of the laws." The reasonable sentence that Sanchez received, despite the braying of an incelophobic mob, is proof that this still rings true, two centuries later.
__________________________________________________
@SparkLight
@Rotter
@BETAMARTYR
@Billowel
your posts were also quoted in this male feminist magazine's article.