Sheogorath
Daedric Prince of Madness disguised as an incel
★★★★★
Joined

May 20, 2018
Posts

18,367
This is (was?) Adam Maier-Clayton who allegedly killed himself in September 2017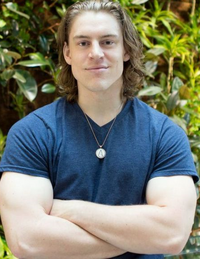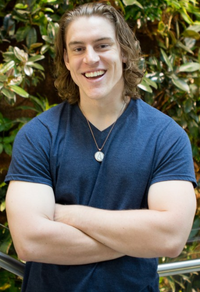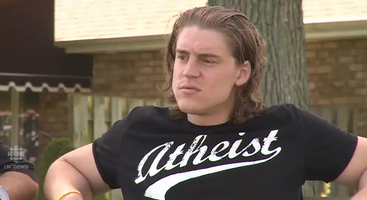 I haven't seen an autopsy though so I'm curious what proof there is he is dead.
How do we know it's not a conspiracy?
A Windsor, Ont. man who pressured the federal government to allow him and others with severe mental illness access doctor-assisted death has died.
CTV news on Sunday 16 April 2017 said:

A Windsor, Ont. man who pressured the federal government to allow him and others with severe mental illness access to doctor-assisted death has died.

Adam Maier-Clayton, 27, died by suicide Thursday, his father Graham Clayton confirmed to CTV News. Police informed the family of his death Friday.
This would mean he died on Thurs April 13th three days prior to this article and police informed his family on Friday 14th.
This made me wonder though - did any of his family members identify his corpse to verify he was actually dead?
In my
thread about Rosina Kamis
I had mentioned she had a YT and I first learned of this guy
Adam Maier-Clayton said:

There is no cure for what I have
With modern science we don't understand mechanically what is going on inside of my brain.
Aside from anxiety+depression (join the club buddy) this guy apparently suffered from "somatic symptom disorder which left him in extreme pain with no apparent physical cause"
So we basically have no proof at all he suffered a paralyzing pain condition other than the word of him and whatever people were around him - not sure how many family/friends could verify. But it makes me wonder if the entire thing could've been a LARP
Like what if he just faked a suicide and went into witness protection for the deep state because he's a crisis actor held up as a poster-boy for "even a handsome chad can commit suicide - so there's no shame in you doing it, incels"
I learned of this guy's name while writing because she mentions him in one of her YT videos
https://www.youtube.com/watch?v=rmFSjcJsbBM
Rosina Kamis on 20 September 2021 three days before doctors killed her said:

Adam Maier-Clayton fought for the right for Canadians who are suffering from mental illnesses to have access to Medical Assistance in Dying (MAiD). On April 13, 2017, he took the brave move to commit suicide. He was my hero! Then, I started to suffer more and more as time went by and wanted to access MAiD because I no longer wanted invasive diagnostic tests and physicians telling me they refuse to help me. By then Bill C-7 became law, making it possible for Canadians who are NOT terminally ill to seek MAiD.
Obviously she is worshipping this young Chad and getting tingles from him and having some fantasy about dying and going to be with him and fuck him in heaven or some BS
This despite him being an avowed Atheist and her being an avowed Humanist - people still get their hopes up and superstitious about supernatural afterlife when their minds fall apart, as is wont to happen when one is suicidal.
Imagine how fucked up it would be if this guy was secretly alive somewhere being sheltered by MAID advocates who faked his death so that he could motivate hundreds of other people to off themselves and save the government money.
They could be paying him a million dollars a year to do this and it'd probably still save them millions because the annual health care costs of 9000 sick people probably cost the government far more money.
Last edited: