Joined

Jul 30, 2022
Posts

718
I'm still skeptical of "self-improvement". I don't really see it as improvement at all, since these things aren't really valuable without being given significance by the group. It's a form of conformity that turns people into commodities in the sexual market. I don't have any friends or job because I resent the way society tries to dictate how I should live my life. Especially since this is a culture in decline that only corrupts people. True greatness doesn't lie in dominating others and controlling the outside world, because implicit in all this is the acceptance of group values rather than developing your own unique potential. True greatness can only be achieved by people who embrace their individuality and independence and are willing to challenge the beliefs of the group. Isolation and alienation are just unlucky symptoms of nonconformity that the unattractive will have to embrace
In the world there will always be outliers in the data samples. An isolated incident doesn't invalidate the whole paradigm of
. There likely are many other males out there like
@Komesarj
: Low height, signs of balding, became a wizard, but still managed to obtain a GF. However this doesnt rule out the many studies which show that short males and balding males are much more likely to be marginalized or excluded in the sex / dating market than their opposites (tall males and non-balding males)
I've said before that
inceldom is a relative condition. Whether or not someone is "incel" can depend on a variety of factors, including social, biological / physiological, environmental & economical. There's no absolute standard for being unable to obtain "validated sex" except through infertility / sterilization or forced isolation (e.g., imprisonment)
. But otherwise inceldom is not absolute. So there's always the probability that some "incel" will defy the odds based on entropy and luck
yup there aren't any real absolutes when it comes to attraction. There are heuristics and strong probabilities.
The
Infinite Monkey Theorem
says "If many monkeys interact with a typewriter, at least one of them will inevitably write a coherent book that compares with a Shakespearian playscript". The theory can be applied to pretty much any situations that involves a large amount of test subjects with identical qualities, all of whom attempt to complete the same task. If enough 33 y/o 5'6 balding janitors were to run PUA on prime teen cunny (online or IRL), most likely that one of them will succeed due to pure chance and entropy
A well-known ex-user
@BlkPillPres
made a thread about "sleeper agents". He says many "incels" are infact "mentally normies" and operate as "dangerous sleeper agents". Here are some key points from it: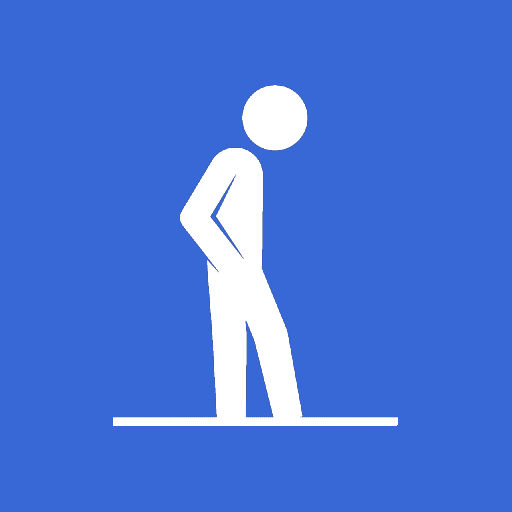 If you are an incel pretty much all normies period, including any friends and family members, ARE YOUR ENEMY (whether you admit it or not) I don't want to bring harm to them (my friends and family) or any of their lives, but if I have to choose between a world where I get what I want and they...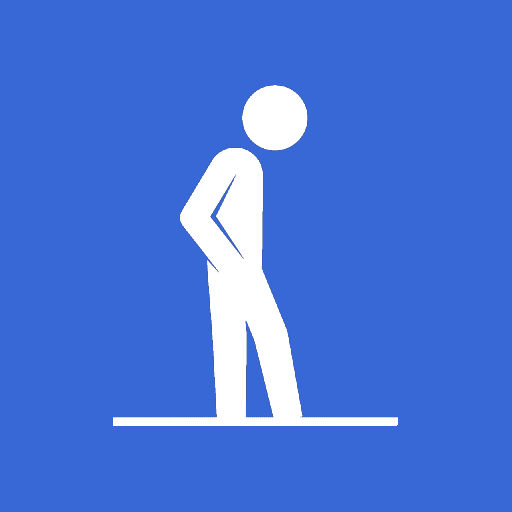 incels.is
If you are an incel pretty much all normies period, including any friends and family members, ARE YOUR ENEMY (whether you admit it or not)
there is no middle ground when your views and desires are so parallel

To make it simple, are you an omnivore that likes animals, or are you a vegan that likes animals

Incels need to be honest with themselves and identify whether they are vegan or an omnivore
every incel has to understand that our goals and the goals of all normies are DIAMETRICALLY OPPOSED, when one side wins the other loses by default, there is no middle ground

So in every "victory" be mindful that for some of us there will be collateral damage, you have to be fully aware which side you are on and what that means, because if your will falters you'll end up just inconveniencing yourself and other incels, you'd have wasted years pretending to be something you're not

For example a lot of incels on here I'm sure will make rape jokes very easily, and if you hear about some case of some stacey whore who got raped or sexually assaulted you'll laugh it up, but the moment a female family member or "someone close" gets assaulted and/or raped you'll do a 180 and its no longer funny, and its "not ok", and now the rest of us need to cowtow to your new found sensibilities, that's just hypocrisy, which is the point of this thread, making people self aware enough to understand this and self reflect on whether or not you should really be a part of this kind of community
I think a lot of men are bandwagoning onto inceldom due to how negatively hypergamy affects their lives, but they are doing so not being fully aware of the gravity of the situation, and not being mentally prepared to make certain choices and take certain stances, many are unaware that they have not truly taken a stance/side yet, and its only when shit hits close to home that they will truly realize that they actually stand ON THE NORMIE SIDE despite it being against their interests (because they are emotional thinkers rather than logical thinkers)
A lot of incels are basically "sleeper agent" larps and they don't even realize it, they think they are one of us and share the same values and they don't realize that they couldn't be further from the truth

ITS A LOT EASIER TO CALL YOURSELF

INCEL

INSTEAD OF

FAILED NORMIE

Many users here would report the members of this site without hesitation under the right circumstances if a witch hunt happened and they had "learned the error of their ways"
It draws a line in the sand and gives those watching the line a huge reality check, because when they realize they can't cross it, they realize that inceldom and the black pill is not something they can be a part of
I've seen the
@Komesarj
tweets and interviews. He seems to come off as
in his "post-ascension" phase (no surprise). It seems the whole mod drama painted this forum out to be a clown community
, becoz of too much animosity in the replies to his farewell post
I think the main issue here is the "sleeper agent" conspiracy. I think
@BlkPillPres
was right. As a blackpiller, you can't see eye to eye with normies. It's not possible; it's always gonna be you against them. But many people on this forum act blackpilled but aren't really blackpilled. They larp as "incel" but think like normies.
As a self-proclaimed blackpiller, you have to understand it's a
cold conflict
between diametrically opposed mentalities - The "incel" mindset against the "simp / gynocentric" mindset (common to normbots).
You can't appeal to "normies" because of the fundamentally opposed nature of the two dispositions.
It's either you think like the one who sees the female as a divine / sacred artefact that should be worshipped and protected at the cost of male lives, or you think like the one who sees the female as a natural organ that serves nothing more than instrument of pleasure and reproduction
Really and truly, you can't trust anyone on this forum. Everyone besides you could be a "sleeper agent" or infiltrator that does a good job at larping. Remember that "incels" are a minority that are treated as a terrorist threat to society (which is ironic as normies are statistically much more violent to females). For all we know, the hostile responses to
@Komesarj
could've all been infiltrator accounts who saw an opportunity to clown the "incel" culture by creating hateful responses to an "ascender".
The issue isn't whether or not @Komersarj was truly "incel". His problem is that he's starting to appeal to normies. That's the main point. You can't appeal to normies without gravitating towards the mentality that's common to them
. I could explain this in more detail but it would be too long
What I'll say is every active user should ask themselves why they're still on this forum. Some users might be teens or adults under 25. But are you sure that as you age, you won't transition to the "normie lifestyle" and look back on your time with incel forums as an "edgy phase" where you were "confused" and "spent too long indoors" away from the real world??? This forum isn't made for people who think like normies. If you have that "normie mentality" ---- You can always move to another forum like Reddit, 9Gag, Discord or Twitter and socialize with normies there
@Komersarj's "ascension" proves nothing. It's a red herring. He still has to deal with the obstacles that come with dating (e.g. keeping her entertained, daily communication, lengthy discussions about random topics, empty dialogue). Plus if she's the typical neoliberal female, she'll most likely turn him to a cuck or dump him and send him back to sexlessness with a low bodycount. But it doesn't really matter, at least he managed to slay teen pussy
On the whole, I think the idea that "
inceldom is a mindset
" is true to a certain degree. Even if your genetics are poor quality --- If you think like a "normie", you will gravitate towards others that have "normie mentality". If you think like an "incel", you will gravitate towards others that have "incel mentality". The reality of "inceldom" isn't just based on genetics, but also on mindset and how you think / perceive women in respect of sexual relations. By genetic determinism,
@Komesarj
would be "incel" - Yet he "ascended" and is starting to show signs of
mindset. If his luck were to increase even more and he managed to slay multiple teens within the next 3 - 5 years - Do you think he would continue to see the world through the
or would he see the world through a
/
lens? Even if
@Komesarj
has poor genetics, what real incentive would there be for him to remain
if he manages to obtain more GFs and slay more pussy?
The people who read this should ask themselves if they are really living their truth? Otherwise are they merely lying to themselves by larping as someone they aren't in order to appeal to their current circumstances of their social & sexual life. You can't be
only when it suits your current dating situation. You would just be larping while lying to yourself that you aren't larp. It's either your mindset is
all the way, or the
/
is where you truly are. Unless you're an infiltrator, live your truth. Cut out the blackpiller larp, admit to yourself that you aren't really
despite your genetics, and return to where you belong with the normie / simp crowd. Like
@BlkPillPres
said, it's either you're with them or you aren't. There's no middle ground; there's no inbetween. The "incel mind" and the "normie mind" are binary opposites. It's either one or the other
@subhuman
@BPJ
@laanda
@buried_alive
@Simulacrasimulation
@_meh
@turbosperg
@The Enforcer
@Zer0/∞
@IncelKing
@PLA1092
@based_meme
Last edited: