Deleted member 32800
Self-banned
-
Joined

Feb 7, 2021
Posts

91
Online

2d 5h 54m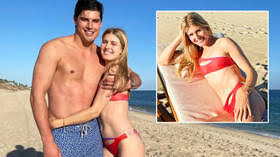 Canadian tennis star Eugenie Bouchard w/ new boyfriend Mason Rudolph. He is the back-up QB for the Pittsburgh Steelers. Who cares if you are the back-up when you look like this, plus Ben Roethlisberger is getting old so he will start soon anyways. The crazy thing about this pic is that Genie is 5'10", 1.78 M...look at that naturally subservient posture she adapts for the camera, and how his HAND is as big as her upper torso. Mason just happens to be 6'5", 1.96 M. Can you imagine the disdain she would feel for a manlet in her vicinity? Her only use for him would be if he was a beach worker picking up cigarette butts spoiling her perfect sand spot. If she was feeling especially frisky she might enjoy seeing her boyfriend kick sand in the manlet's face as he tosses the football with his equally hot bros near the surf.
Tom Brady is 6'4", 1.93 M. Flawless bone structure, married to a supermodel and with a past lay count that must be astronomical.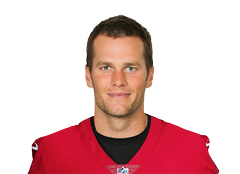 These two perfect specimens must be giant assholes irl...If I could have been born a QB I think I would have rather been like cool guy but ugly ogre Jim Plunkett ( 6'3", 1.91 M ). Played in the '70s / '80s for the baddest, dirtiest, and most violent team on the planet, the Oakland Raiders. He would have done just fine with the ladies despite looking like a plumber. Two Super Bowl victories under legendary greaseball owner Al Davis ( famous for not sitting up in a box like other owners, but prowling the sidelines wearing a satin tracksuit and rasping out lines like " just win, baby, " in a weird hybrid Brooklyn / Southern accent.
You Eurocels may argue this, but I bet your Messis and Ronaldos would sell their souls to the devil to hoist the Lombardi Trophy as Super Bowl champs in the real sport of FOOTBALL instead of whatever crappy cup they get for winning some lame-ass soccer tourney.