bigantennaemay1
Autistic social drifter without purpose or home
★★★★★
Joined

Nov 8, 2017
Posts

11,436
Online

62d 21h 46m
I'll make this succinct.  Woman makes thread on Forever Alone, complaining of being Forever Alone: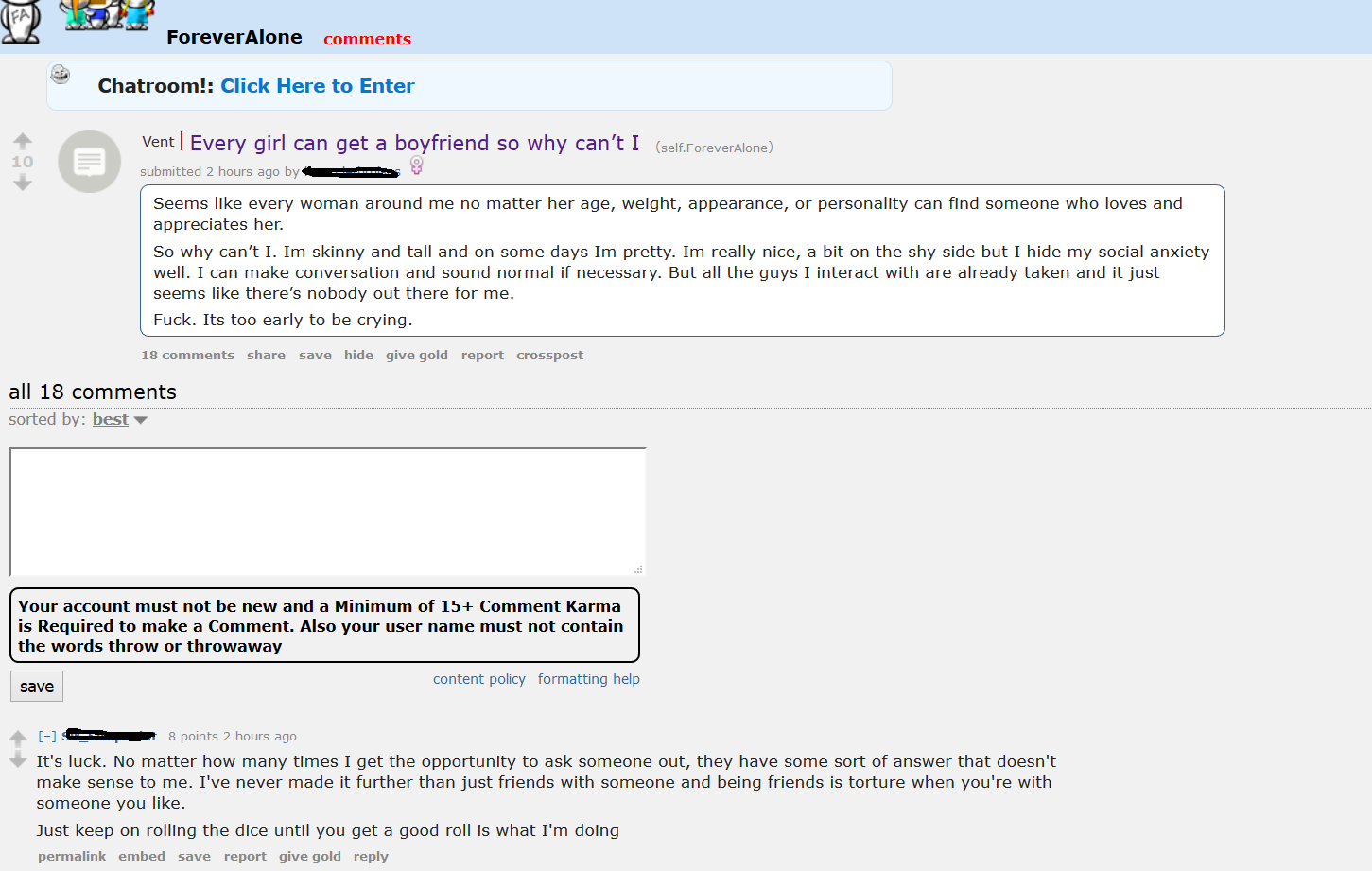 I call bullshit, and post a comment saying I'd go out with her: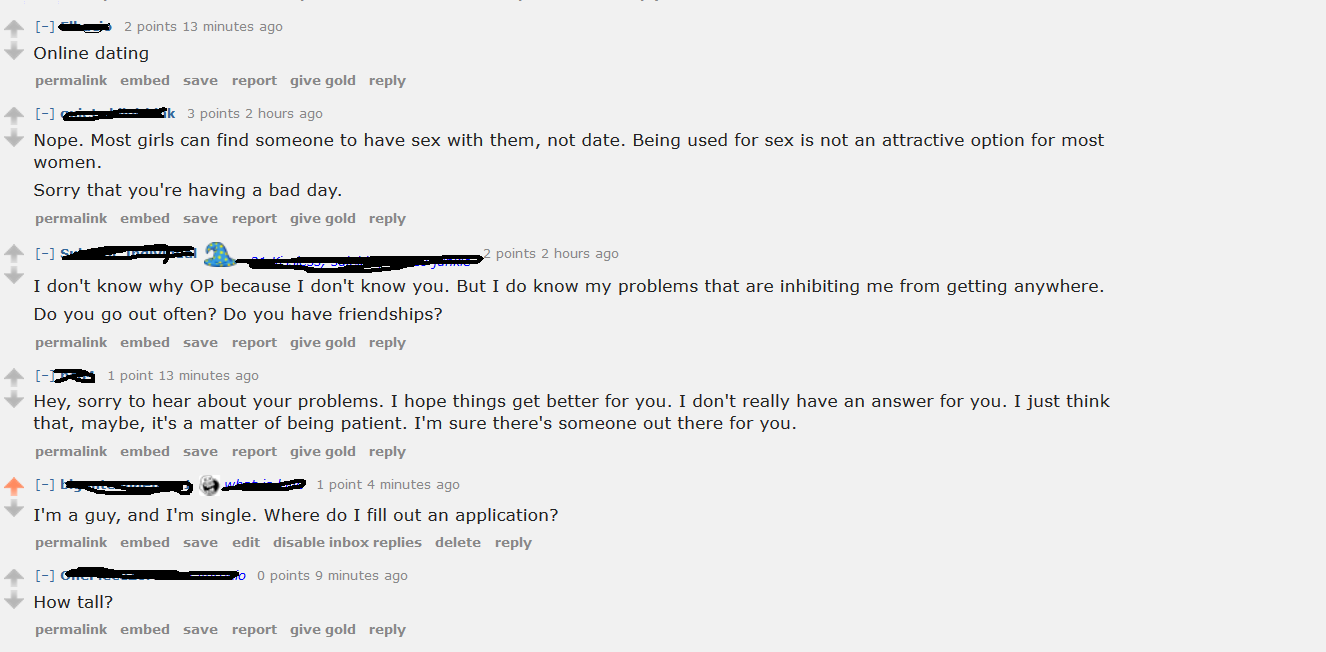 Boom!  Deleted post, turned tail and ran: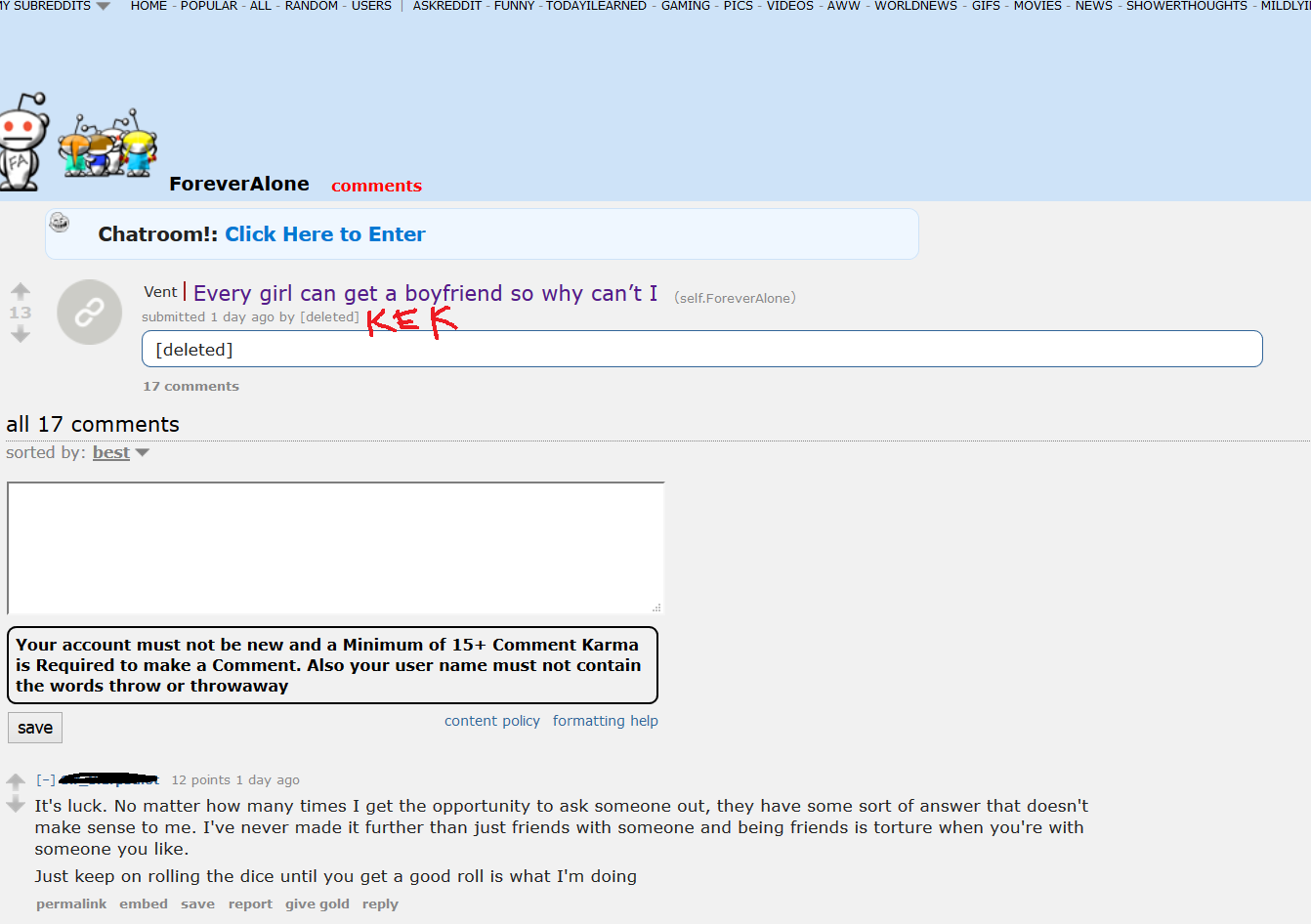 What's funny is the first half of her post title is true, if you ignore the rest.  Could be a troll post, as well, I don't know.  I found a thread on FA where the OP asked if any of the women there found FA men attractive; if you read the comments, it's rage fuel, as fully expected.  It's just women making excuses and utilizing cop-outs to worm their way of that trap, and the white knights and cucks are all over enabling that shit.  If a woman is on Forever Alone, I don't think she can do better than the guys on that subreddit; what the hell are they being so picky for?  (We all know why; that was a rhetorical question.)
Related, on yet another thread over there, someone states the importance of looks, and this bitch says he doesn't know what he's talking about.  He calls her out, and I found it amusing: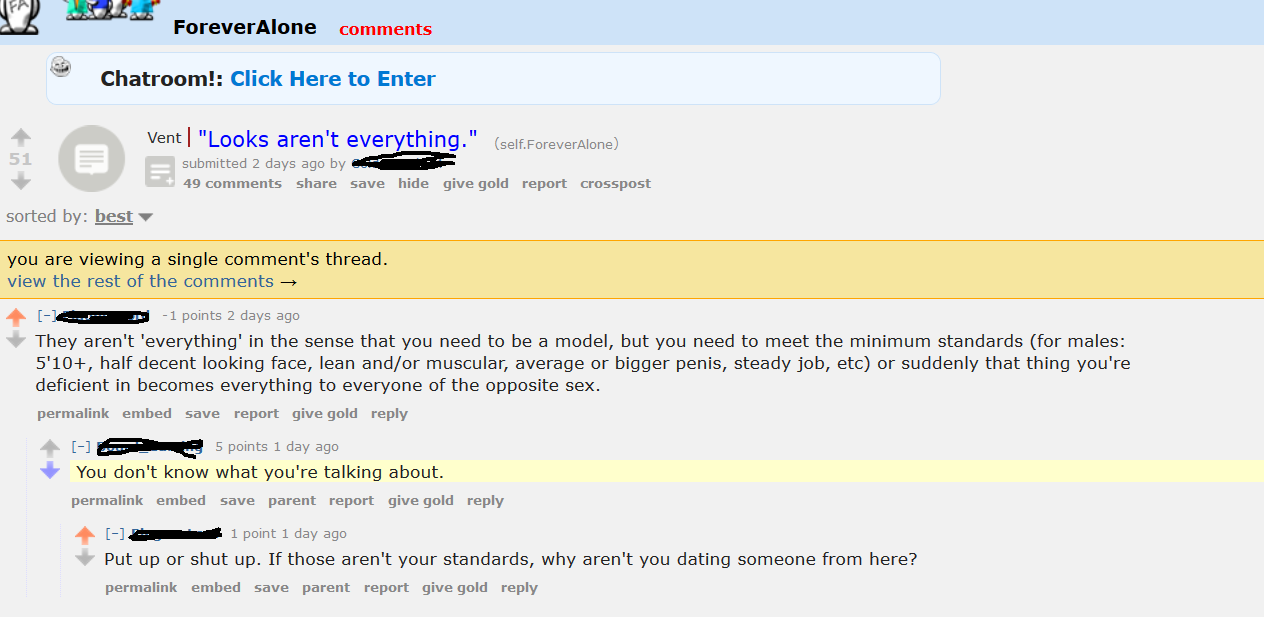 THIS IS WHAT HAPPENS when you allow women into male spaces, particularly, those spaces meant for men to vent their frustrations at being completely rejected and ignored by women.