barcacel
Vitantiheterodroidsexual Monk-mode MGTOW
-
Joined

Oct 16, 2022
Posts

1,927
There is this old mouse experiment called "universe 25", where 4 pairs (8) of mice were put on a enclosed square area of 2.57m x 2.57m. They had unlimited access to food, water, and materials needed to build nests. The resources were calculated in such way that the mice could live without worrying about anything until reaching the number of 3840 rodents. Then they started to reproduce like crazy and their population started to double every 55 days on average until it reached 620 mice, but then their population growth started to slow down, and it started doubling every 145 days instead because they started to have less children. Then after the day 560 the population consisted of female mice that refused to reproduce, and autistic male mice, this caused the population to go from his peak of 2200 to 0, short of the full capacity of the enclosure of 3840, causing the population to go extinct: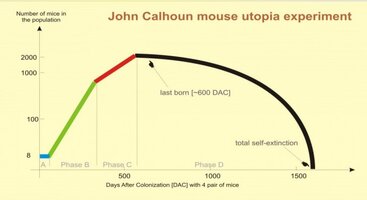 https://imprific.com/budkowski/does-calhoun-experiment-reveal-the-condition-of-our-society/
now let me explain you why this is also happening with humans, i made a graph with the human population over the years: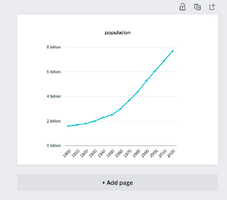 and here you might say "nothing happened, what you are saying is nonsense", well i want you to look at this other graph i found: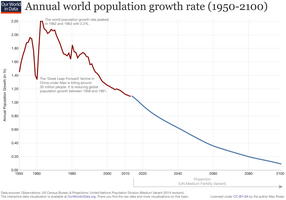 want more evidence?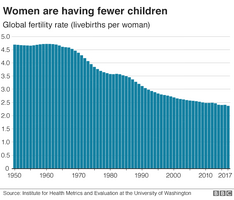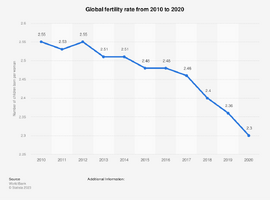 Now let me explain more in detail the mice experiment so you can understand what is happening with human females and human males right now.
The mice in the experiment lived a very easy life, they had a very good standard of living, their standard of living never changed during the experiment and it always stayed the same, this good standard of living started a snowball effect, where each new generation of female mice that passed became more hypergamous, and each new generation of males became less neurotypical until every male developed autism, this caused population growth to begin to slow down and then for the mice to become extinct, because of those 2 things.
"The high and low status of the mice became more pronounced and those at the bottom were rejected by females, so they stopped mating."
https://thelintonian.com/2021/09/22/universe-25-project-the-failed-mice-utopia/
"As the unusually large number of young gained adulthood they had to remain, and they did contest for roles in the filled social system. Males who failed withdrew physically and psychologically; they became very inactive and aggregated in large pools near the centre of the floor of the universe."
https://www.ncbi.nlm.nih.gov/pmc/articles/PMC1644264/pdf/procrsmed00338-0007.pdf
"As a result of the extreme demands made on territorial males to reject maturing associates, their ability to continue territorial defence declined."
https://www.ncbi.nlm.nih.gov/pmc/articles/PMC1644264/pdf/procrsmed00338-0007.pdf
(chads started having harems)
female mice became more aggressive (more aggressive female = more hypergamous and want less children the more aggressive they get):
"During Phase C the incidence of conception declined, and resorption of fetuses increased. Maternal behaviour also became disrupted. Young were often wounded in the delivery process. Females transported their young to several sites, during which process some were abandoned. Many litters of a young age on one survey disappeared before the next survey. Such abandoning of young following survey disturbance is a particularly sensitive index of dissolution of maternal behaviour. The combined effect of these several factors affecting reduced conception, increased fetal mortality and increased preweaning mortality largely accounts for the abrupt decline in rate of population growth characterizing Phase C. For all practical purposes there had been a death of societal organization by the end of Phase C."
https://www.ncbi.nlm.nih.gov/pmc/articles/PMC1644264/pdf/procrsmed00338-0007.pdf
females started having less children;
"For females a clear example may be taken from a 2 cell universe studied in parallel with the 16 cell one detailed here. The members of this population were killed 300 days after the inflection point of the shift from Phase C to Phase D. Among these were 148 females born within the last 50 days before the end of Phase C. At autopsy at a median age of 334 days only 18% had ever conceived (i.e. no placental scars in the uteri of 82% of the females) and only 2% were pregnant (each of these 3 females had only one embryo as contrasted to the more normal 5 or more). By this age most females in a normal population would have had five or more litters, most of them successfully reared."
https://www.ncbi.nlm.nih.gov/pmc/articles/PMC1644264/pdf/procrsmed00338-0007.pdf
male mice started developing autism and then all of the population developed autism:
"Male counterparts to these non-reproducing females we soon dubbed the 'beautiful ones'. They never engaged in sexual approaches toward females, and they never engaged in fighting, and so they had no wound or scar tissue. Thus their pelage remained in excellent condition. Their behavioural repertoire became largely confined to eating, drinking, sleeping and grooming, none of which carried any social implications beyond that represented by contiguity of bodies.
Most of the last half of the population born in the 16 cell universe were fully or largely like these non-reproducing females and these 'beautiful ones' (males). As their formerly more competent predecessors gradually became senescent, their already disrupted capacity for reproduction terminated. At this time only the 'beautiful one' category of males, and their counterpart females, remained at an age normally compatible with reproduction, but they had long since failed to develop this capacity"
https://www.ncbi.nlm.nih.gov/pmc/articles/PMC1644264/pdf/procrsmed00338-0007.pdf
"Autistic-like creatures, capable only of the most simple behaviours compatible with physiological survival, emerge out of this process. Their spirit has died ('the first death'). They are no longer capable of executing the more complex behaviours compatible with species survival. The species in such settings die."
https://www.ncbi.nlm.nih.gov/pmc/articles/PMC1644264/pdf/procrsmed00338-0007.pdf
"The essential core of man was to remain under tension. What happened in the mice was this: He called the males the 'beautiful ones'. Those at the end had a kind of autistic life. They could function under normal routine conditions but beyond this the major powers of the species were lost."
https://www.ncbi.nlm.nih.gov/pmc/articles/PMC1644264/pdf/procrsmed00338-0007.pdf
extinction:
"Population increase abruptly ceased on Day 560 after colonization. A few mice born up until Day 600 survived past weaning. Between these times deaths just slightly exceeded births. Beyond the time of the last surviving birth on Day 600 the incidence of pregnancies declined very rapidly with no young surviving. Last conception was about Day 920. With the increase in rate of mortality accompanying senescence the population has continued to decline in numbers. By March 1 1972, the average age of survivors was 776 days, over 200 days beyond menopause. On June 22 1972, there were only 122 (22 male, 100 female) survivors. Projection of the prior few months of exponential decline in numbers indicates that the last surviving male will be dead on May 23 1973, 1780 days after colonization. The population will be, reproductively, definitely dead at that time, although such death was predicted by 700 days after colonization. This demise of a population contradicts prior knowledge which indicates that when a population declines to a few remnant groups, some individuals will reinitiate its growth."
https://www.ncbi.nlm.nih.gov/pmc/articles/PMC1644264/pdf/procrsmed00338-0007.pdf
this is something that cannot be reversed:
"My colleague, Dr Halsey Marsden (1972), conducted several studies during the mid-third of Phase D in which he placed small groups of mice out of these crowded populations into new universes at very low densities. All groups exhibited nearly total loss of capacity for developing a structured society or for engaging in the full repertoire of reproductive behaviours. Even placing them with adequate sex partners of the opposite sex, that had matured in uncrowded conditions, also gave very little indication of retention of any adequate reproductive behaviour."
https://www.ncbi.nlm.nih.gov/pmc/articles/PMC1644264/pdf/procrsmed00338-0007.pdf
let's see if this is happening also with humans:
female's hypergamy increasing: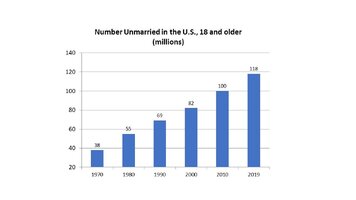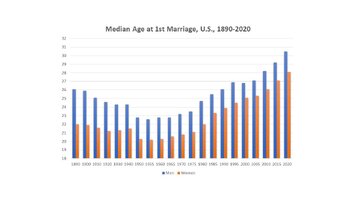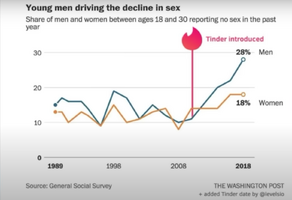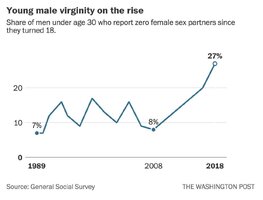 maybe the increased age of first child caused the increase of autism in the mice: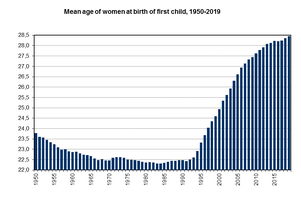 https://www.czso.cz/csu/czso/mean-age-of-women-at-birth-of-first-child-1950-2019
autism increasing (i also have autism):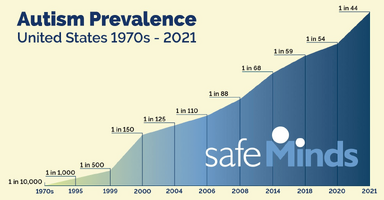 https://childrenshealthdefense.org/defender/american-children-autism-cdc-prevalence-estimates/
for some reason also testosterone is decreasing in men: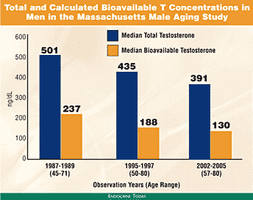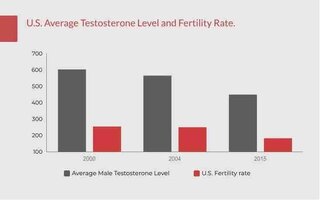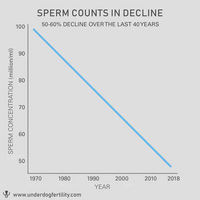 https://www.healio.com/news/endocri...ional-decline-in-testosterone-levels-observed
https://myparla.com/decreasing-testosterone-levels/
https://underdogfertility.com/pages/scientific-research
also, homosexuality was found on the mice experiment like we can see in our current society:
"Among the endangered mice, homosexuality was observed and, at the same time, cannibalism increased, despite the fact that there was plenty of food. Two years after the start of the experiment, the last baby of the colony was born. By 1973, the last mouse in the Universe 25 died. John Calhoun repeated the same experiment 25 more times, and each time the result was the same."
https://teaintheancientworld.blogspot.com/2020/09/calhouns-universe-25-mice-experiments.html

https://www.bbc.com/worklife/article/20210610-why-more-women-identify-as-sexually-fluid-than-men
we shouldn't worry too much because we will have slow aging, reverse aging technologies, non-sentient female android robots and artificial wombs in some years:
we will have non-sentient female android robots in 2032: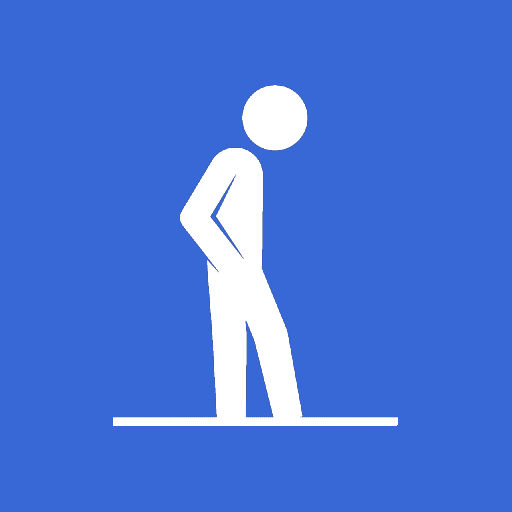 I noticed that i made an error on my last thread about android robots on the computational price efficiency after reading more of the Koomey's law study First i just want to talk about why android robots can't have rights if you give them a non-sentient AI there are 2 types of AI: a simulated...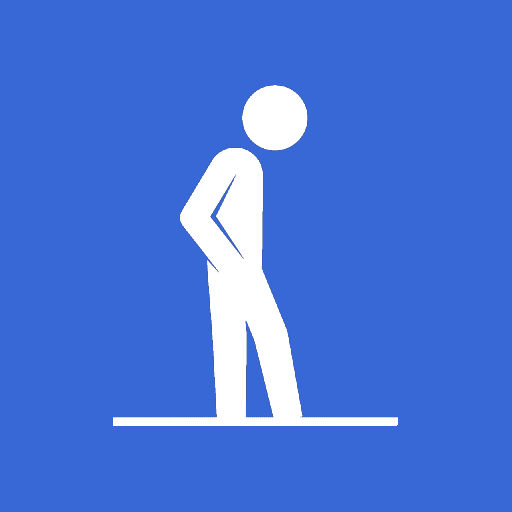 incels.is
Last edited: