Sheogorath
Daedric Prince of Madness disguised as an incel
★★★★★
Joined

May 20, 2018
Posts

18,025
Online

100d 9h 52m
k
This is the most pathetic display of semantics I've seen in a long time. She's seventeen!
There's nothing remotely pre-pubescent about Summer Smith, she has tits as big as her mom and any time I try to upload lewds of her to loli boorus I get banned for a month because she's so mature the majority of them won't accept calling her a loli.
I will not sexualize summer here since it is not against the rules. So I won't depict her as more sexual than she actually is.
That said - she is a pretty sexual character on the show, so I don't know how I could possibly add to that. But hell if I depicted her sexuality the way adult swim does the mods would probably call it "sexualizing" and ban me for it.
Luckily I can post this GIF of Summer dancing non-sexually next to her 18-year-old friend Tricia Lange who since she is an adult, it is okay she is doing a sexual posture and letting her tits hang out.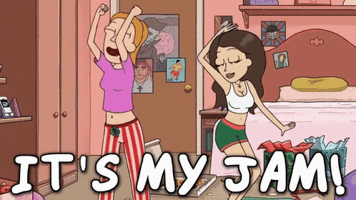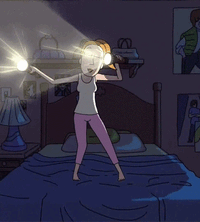 Summer's dancing vids on tiktok are beautiful and un-slutty compared to whores like Tricia so it is non-sexual to appreciate them and Morty is a cuck to call guys pedos for appreciating his sister's beauty.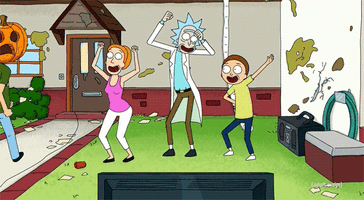 would you say Rick is "sexualized" because he moves about like this while dancing?
if not, then why Summer?
it would be the height of misogyny to say Summer is dancing sexually!
in fact, anyone who says Summer is dancing sexually is the one who is sexualizing her and should be banned amirite?
Last edited: