Wizard32
Daedric Prince of Madness disguised as an incel
★★★★★
Joined

May 20, 2018
Posts

14,119
Online

73d 15h 16m
source
Experiment626 said:

you are not censoring pedos, you censoring hebpiles and ephebophiles.
@Experiment626
you forgot rule #2 at
https://incels.is/threads/rules-and-faq.799/
Incels said:

Women and LGBT Individuals (Not allowed):

Banned on sight, no exceptions. This is a heterosexual male-only forum.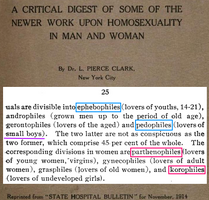 Ephebophiles are not permitted here, it is incels.is policy to censor them. Please stop defending ephebophiles, just accept they are not allowed to be here, this is not their space.