PPEcel
Director of Counter-Counter-Radicalization
★★★★★
Joined

Oct 1, 2018
Posts

28,729
Recently, the Federal Defenders of New York and the U.S. Department of Justice filed their respective sentencing memorandums in the case of Malik "Smooth" Sanchez.
TL/DR for LowIQcels

Probation Officer's Recommendation:
Time served + 3 years supervised release
Defense Request:
Time served + <3 years supervised release
Government Request:
8 to 14 months imprisonment + 3 years supervised release
Actual Sentence:
Hearing scheduled for April 6th, 2022 before U.S. District Judge Colleen McMahon.
Update:
Sanchez was sentenced to time served plus three years of supervised release, in line with Probation's recommendation.
Background
"Allahu Akbar. Allahu Akbar. Bomb detonation in two, in two minutes. I take you with me and I kill all you. I kill all you right now. And I kill all you for Allah. Fuck, fuck that shit. I'm gonna Allah. I'm gonna do it. I'm gonna fucking do it for Allah. I'm gonna do it, for, Allah, Allah, Allahu Akbar, Come on. I do it, bomb now, bomb now."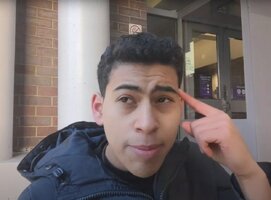 In February 2021, Sanchez approached two women who were dining in the outdoor dining area of a Manhattan restaurant and made a bomb threat while livestreaming. Two months later, he was arrested by the FBI and ordered held without bail by U.S. Magistrate Judge Ona T. Wang. Sanchez spent roughly three weeks in jail before Judge McMahon overturned Judge Wang's order and released him to home detention on a $10,000 unsecured bond.
Four months ago, Sanchez pleaded guilty to a one-count indictment charging him with false information and hoaxes concerning an act of terrorism, in violation of
18 U.S.C. 1031(a)(1)
. Unusually for federal criminal cases, he did so without a plea agreement:
View: https://twitter.com/SDNYnews/status/1459256940287213570
Sanchez faces a statutory maximum of 5 years' imprisonment. However, the Federal Sentencing Guidelines advise a far lower sentence in this particular case: imprisonment or home detention for between 8 to 14 months (if you ask the Government), or between 6 to 12 months (if you ask the defense). Probation Services recommended that he be sentenced to time served, followed by three years of supervised release. As is usual, Sanchez's counsel seeks a more lenient sentence, whereas the Government's counsel seeks a harsher one. Here's how the parties' positions on sentencing stack up:
The Defense's Case
"This is a Pretrial success story...[Malik] spent 23 days in jail and then nine months on home confinement and off the internet. Malik used that time and mental space to reset his life. Now Malik has earned his GED, is productively engaged in a paid internship, and is planning for his future."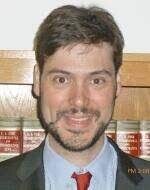 In a brief filed last week, Sanchez's public defender, Clay Kaminsky, asked for a sentence of time served and a period of supervised release. He noted that Sanchez had markedly self-improved while on bail: Sanchez successfully completed numerous sessions of mental health counselling, obtained his GED and an internship, and is now considering a career in retail, construction, or the military. Over the last 11 months, Judge McMahon gradually relaxed Sanchez's bail conditions, allowing him to take online classes, run a 5k race, and ultimately
lifted his home detention requirement
. Returning Sanchez to prison, Kaminsky pointed out, would "interrupt and hamper" his rehabilitative progress.
Sanchez struggled with ADHD at school, which led to bullying and behavioral issues; when the COVID-19 pandemic hit, his mental health care was paused and he was left with no safety net. That year, three of Sanchez's relatives died within a two-month span. Kaminsky acknowledged that Sanchez sought social connection online and began livestreaming "immature and sometimes illegal stunts" after he was "immersed in toxic internet subcultures", encouraged by online strangers who "did not have [his] best interests at heart".
As is usual in criminal sentencing, Kaminsky also filed character reference letters from Sanchez's family, friends, and teachers. According to two of Sanchez's social workers, Sarah Witman-Salkin and Jessica Cuttone, he now "speaks often about the remorse he feels for his actions", about "toxic masculinity", and shares with his peers the "importance of treating others with kindness and respect". An instructor says Sanchez told him of his desire to join the U.S. Army as an infantryman, writing that "I believe that if Malik were able to join the military, he would benefit from it…individuals can turn themselves around and be highly successful when they put their heart and soul into it."
The Government's Case
"The defendant's offense conduct demonstrates that he can inflict damage armed with even just a phone and an internet connection...all while proclaiming murderous Incel ideology."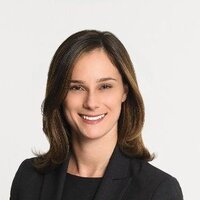 Two days ago, Assistant United States Attorney Kaylan Lasky filed her response to Kaminsky's memorandum. Arguing that "extremist, violent, and rephrensible Incel ideology" was the driving force behind Sanchez's actions, she asks the Court to impose a carceral sentence. Indeed, the term "incel" shows up no less than 18 times in her brief. Incels, according to Lasky, are an "extremist, largely online group that spews misogynistic vitriol, promotes violence towards women, and [have] been responsible for carrying out horrific acts of violence in recent years."
Lasky attempts to connect Sanchez with Elliot Rodger, who himself earns no less than six mentions. Rodger is inaccurately described as the "unofficial founder" of the Incel "group", which is odd—there is neither a "founder", official or unofficial, nor a "group". She advances this position by quoting, amongst other examples, a speech that Sanchez made to two women while livestreaming in public:
"Fuck you, you bitch. It's 'cause of you, it's 'cause of you that I'm a virgin - I have Incel rage. You know what? Elliot Rodgers was good. Elliot Rodgers was a good guy. I swear to God. Elliot Rodgers was a good guy. I swear to God that he should have blown their brains out a long time ago. I swear to fucking God. They deserved to be run over and hit by a truck. They deserved to be slaughtered. Slaughtered and hit by a fuckin' truck. Fuck these fuckin' bitches, man. Fuck."
Lasky's sentencing memorandum is in large part markedly similar to her May 2021 letter opposing Sanchez's application for bail, where she argued that Sanchez's "violent Incel ideology" constituted a danger to the community—a position that she, the Government, ultimately lost in court.
However, Lasky bases her request for Sanchez's incarceration not only on Sanchez's status as an "Incel adherent" but also on the "serious harm" that Sanchez inflicted on the two women who were the subject of his bomb hoax. "Just punishment in this case demands real consequences," she says, "[T]errorizing innocent people [should result] in serious punishment." To buttress her case, the U.S. Attorney's Office publicly released two victim impact statements. This is what one of the women had to say:
"We ran away in horror, thinking our lives were on the line...For the next several weeks, I lived with my parents in Pennsylvania, too afraid to return to life in the city. I was convinced a terrorist was operating in my neighborhood, ready to actually use violence at any given time...Mr. Sanchez altered my faith in humanity...I hope Mr. Sanchez receives the maximum sentence possible and learns how serious his actions are. I am afraid of him and other people like him. I was even too afraid to have my name shared with this statement because I never want him to find me and terrorize me further."
_______________________________________________________________________________________________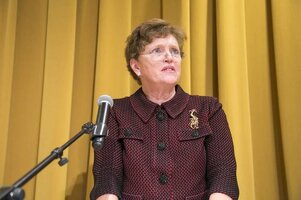 Sanchez's sentencing hearing is scheduled before Judge McMahon (pictured here) at 12 p.m. next Wednesday, April 6th, 2022, at the Daniel Patrick Moynihan United States Courthouse in New York.
In many ways, Sanchez's case is a quintessentially American story: a young brown man in the hot seat while a (white) prosecutor seeking a punitive sentence clashes against a public defender seeking a rehabilitative sentence. It's a scenario that unfolds in local, state, and federal courts across the country every week. In other ways, it's a notable case in it's own right, because of the Government's attempt to draw a line between Elliot Rodger and Sanchez. This is, after all, one of two incel-related cases currently being prosecuted by the Terrorism and International Narcotics Unit of the U.S. Attorney's Office for the Southern District of New York. (The other alleged incel, David Kaufman, is scheduled to be sentenced in White Plains, NY later this month on one count of threatening interstate communications and a second count of cyberstalking.)
Do either of these cases translate to a tougher position against incels? Time will tell. But so far, federal judges have been reluctant to consider self-described "inceldom" as an aggravating factor in criminal sentencing—a sign that they do not consider "Incel" as an "ideology" or a public safety issue more serious than any other. For example, in April 2021, U.S. District Judge Dolly M. Gee
sentenced "redpilled" incel Carl Bennington
to 18 months' imprisonment for cyberstalking two teenage girls over several years—notwithstanding a plea agreement setting out a 21-month sentence, and the Federal Sentencing Guidelines' recommendation of 33 to 41 months in that case. Even in Sanchez's case, Lasky's request for an 8 to 14-month sentence is a far cry from the 30 to 37-month sentence she originally predicted Sanchez would receive (see the May 2021 letter). Perhaps Boomer judges are more immune to the incelophobic, SJW hysteria currently permeating social media.
Is "Smooth" Sanchez on the path to being a bluepiller who reflects on his "toxic masculinity"? Or is this an act and is he still based at heart? Regardless, does his supposedly "cruel conduct" (in Lasky's words) still warrant imprisonment? Feminists will say yes, of course—because the true nature of (carceral) feminism is not liberalism; it is authoritarianism masquerading as social justice.
And last but not least, regarding the victim impact statements—melodramatic much? Woman moment.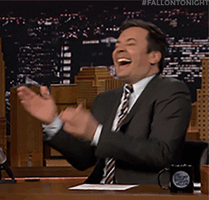 @SparkLight
@Dregster666
@BardakTheGreat
@ERadicator
@Wellington
@Emba
@highinhibition
@ordinaryotaku
@Mecoja
@Transcended Trucel
@the virgin shepherd
@BPJ
@Glerforpus
@wei#3959
@ballistictesticles
@Billowel
@Jmax
@FlyFace
@nazianime
@Arabcel9
@Rotter
@JustinSane
@übertard
@kanyepilled
@SoySupreme
@Indari
Last edited: