CircumcisedClown
Veteran
★★
Joined

Aug 14, 2022
Posts

1,129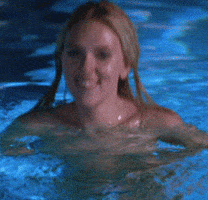 >Bro, who cares if women have more fun and opportunities during the best years of their life
>Bro, who cares if young women make more money than young men
>Bro, who cares if girls go out and party every night and still succeed more than you who studies on weekends
>Bro, who cares if she makes six figures+ stripping/selling butt pics on the internet
>Bro, who cares if she doesn't need the income because her expenses are covered by older men
>When I'm 35 and a decade into my career, I'll be ahead
Yeah, who gives a fuck. Your 20s are the best years of your life. These are the years your body is biologically designed to enjoy the most, and most men spend them broke, alone, and working their ass off in uni/wageslaving.
Also, if women have even the slightest self awareness, they can use the opportunities and easy money of their youth to set themselves up for life. Especially these OnlyFans hoes who manage to make a couple million over a few years.
Buy a house, make the rest a nest egg, live off the interest until you die.
Will they do that? Probably not, but they still got the better deal.