Blackpill Rage
Ethnic sfcel
★★★★★
Joined

Feb 10, 2019
Posts

7,820
Online

216d 23h 13m
Look at this another shitcunt wrote a book about us.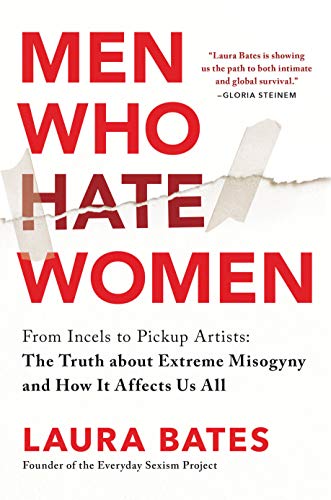 Here's the book description on Amazon
Amazon.com: Men Who Hate Women: From Incels to Pickup Artists: The Truth about Extreme Misogyny and How it Affects Us All eBook: Bates, Laura: Kindle Store
A groundbreaking book that pulls back the curtain on the terrorist movement no one is talking about

Women's rights activist Laura Bates has been the target of many misogynistic attacks online: from hate-fueled Twitter rants to vivid descriptions of her own rape and even death threats. At first, the vitriol seemed to be the work of a small handful of individual men... but over time, the volume and consistency of the attacks hinted at something bigger and more ominous. As Bates followed the thread of online misogyny farther into the corners of the internet, the spiral of hateful and toxic rhetoric deepened until she found an unseen, organized movement of thousands of anonymous men wishing violence (and worse) upon women—the terrorism no one is talking about. Men Who Hate Women examines the rise of secretive extremist communities who despise women as Bates traces the roots of misogyny across a complex spider web of groups extending from Men's Rights Activists to trolls and the incel movement.
Basically wahmen are so oppressed because of all the mean messages they receive on the internet.