Sheogorath
Daedric Prince of Madness disguised as an incel
★★★★★
Joined

May 20, 2018
Posts

17,326
Online

94d 22h 2m
@Fat Link
please sticky this - the people need to be made aware, not all of them lurk on the discord and get to hear banter about changes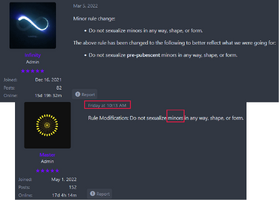 as of 23 September 2022 all minors are under our protection from the evils of sexualization (like how jews sexualize them via metzitza)
incels.is/threads/rules-and-faq.799/post-9629999
Protecting pre-pubescent minors from sexualization was not enough, we have leveled up to become supreme gentlemen who have leveled up to protect two new groups of women from sexualization:
1) mid-pubescent sub-18 women now also protected - they may be young women but they are not adult women​
​
2) post-pubescent sub-18 women now also protected - they may be (physically) adult women who are biological adults due to being tanner 5, but they are not LEGALLY adults -​
(it doesn't matter that the age of consent is 16 some places either- wait until they're in their 20s to sexualize them, because sexualizing is more harmful than sex - this is why the age to get your pussy photographed is 2 years higher than the age to get it penetrated by chad)​
I'm assuming less than 18 years old is what we mean by minor here since 18 is the age of majority in most nations where you can vote and shit, but IMO we should also not sexualize 19 year old women either, just to be safe, in case they have higher age of majority in some countries.
Gentleman I know this means going against our healthy basic instincts, so we need to support each other in this brave new world and remind each other to stay on the righteous path. It is important we respect authority and the glorious mods who create this hangout place for us.
As a gesture of submission I am abandoning my previous avatar with the loli and ponies on it and going full Sheogoroth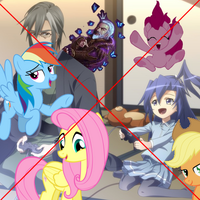 ->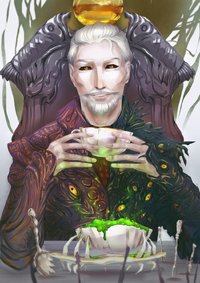 Last edited: