PPEcel
0/10 truecel
★★★★★
Joined

Oct 1, 2018
Posts

24,547
Online

186d 5h 12m
It's funny how violent Redditcucks keep on insisting that men for some reason have difficulty taking rejection, because here's an interesting story from just two days ago.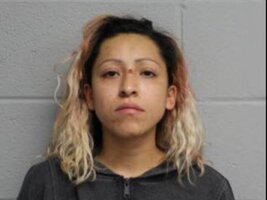 From
NBC Chicago
:
A woman shot and killed a man when he refused to kiss her — and instead asked his girlfriend for a kiss — while the three were hanging out and drinking at their Rolling Meadows home, Cook County prosecutors said Saturday. Claudia Resendiz-Flores, 28, had recently moved in with the couple at the Preserve at Woodfield apartment complex at 4700 Arbor Drive in the northwest suburb, according to prosecutors and Rolling Meadows police.

When Jones said he wouldn't kiss her, Resendiz-Flores took his gun, which was tucked between couch cushions at the home, and aimed it at him, prosecutors said.

The man tried to push the gun down after he saw Resendiz-Flores' finger on the trigger and watched her take the safety off, prosecutors said. She then allegedly lifted her arms and shot him once in the chest, killing him. Resendiz-Flores allegedly admitted to shooting Jones and was subsequently charged with first-degree murder.
Yikes.
Femoids are so unused to being rejected that this particular foid just snapped when he turned her down. You know for a fact that if Redditcucks were in charge of criminal justice, they'd give her probation, because well, she's a foid.