Wizard32
Daedric Prince of Madness disguised as an incel
★★★★★
Joined

May 20, 2018
Posts

15,471
Online

81d 22h 45m
Saw a commercial for this because this month Family Junior does a free demo so I was watching some Dreamworks Dragons + Polly Pocket on there for the lolis.
"JP" plays "Fay Slift" while "Kaleb" plays "Fluffy Soufle"
Apparently this pair of teachers who are transvestites have been reaching to children since 2018
View: https://www.youtube.com/watch?v=R9dPQPIcelk
Now in 2022 they're getting their own TV series called "The Fabulous Show", including some brief cartoon representations. This got announced in July 2021 but I missed it until now:
EXCLUSIVE: Produced by Lopii Productions, the preschool cabaret series is hosted by a drag duo, and aims to foster inclusivity, kindness and a love of reading.
kidscreen.com
Which is weird as I'm a frequent reader of KidScreen for it's cartoon-related news.
Here is trailer:
View: https://www.youtube.com/watch?v=MF_qvuGhfFY
@TheDarkEnigma
I think Canada out-degeneracies the US by far in terms of government-funded tranny propaganda, how close does American TV come to this?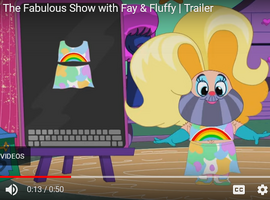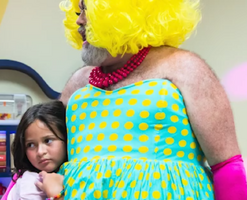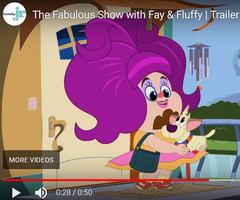 Mods hope you will allow this thread, I am clearly not promoting trannies here just trying to raise awareness of clown world degeneracy being spread by jews.
Last edited: