Joined

Oct 1, 2018
Posts

27,781
Online

262d 16h 58m
A status conference was held yesterday in
United States v. Genco
, and a recent court filing indicates that the parties have reached a plea agreement, though the exact terms of the agreement have not yet been finalized or disclosed.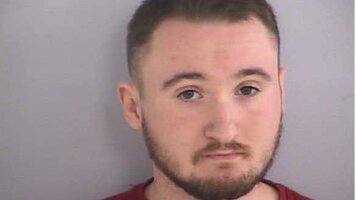 In July 2021, Tres Genco (pictured above) was indicted in federal court on one count of an attempted hate crime, and one count of illegally possessing a machinegun. The charges stem from an April 2020 incident where Genco's mother called the police after a heated argument with Genco himself. Having seized Genco's weaponry (an illegally modified 9mm handgun and a 5.56mm semi-automatic rifle with attached bump stock) and gear, law enforcement also found a manifesto that allegedly detailed his desires to emulate Elliot Rodger. The manifesto also allegedly contained a plan to kill sorority Stacies at a university in Ohio; most likely Ohio State University.
This development comes after over one year of pretrial wrangling between Assistant U.S. Attorney Megan Gaffney-Painter and Genco's defense attorney, Richard Monahan. These pretrial motions focused primarily on the constitutionality of the search of Genco's residence and belongings. Ultimately, U.S. District Judge Susan J. Dlott chose to suppress some, but not all, of the evidence against Genco pursuant to the exclusionary rule of the Fourth Amendment.
Tres Genco, who is a 5'6 manlet, is likely to plead guilty to one or more federal crimes on October 11th, 2022 at the Potter Stewart United States Courthouse in Columbus, OH. He is currently held at the Butler County Jail in Hamilton, OH.
Last edited: