PPEcel
cope and seethe
★★★★★
Joined

Oct 1, 2018
Posts

28,944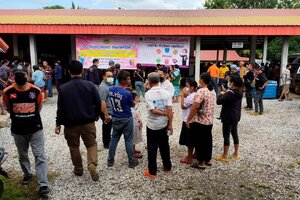 From
Reuters:
A former policeman killed 34 people including 22 children in a gun rampage at a daycare centre in eastern Thailand on Thursday, later shooting dead his wife and child at their home before turning his weapon on himself, police said.

Police identified the attacker as a former member of the force who was dismissed from his post last year over drug allegations. He was facing trial on a drugs charge and had been in court in the hours before the shooting, police said.
Of course it was a normie.
Another malfunctioning personality detector, I see.
"The shooter came in around lunch time and shot four or five officials at the childcare centre first," said Jidapa, adding that among them was a teacher who was eight months pregnant.

At first people thought the shots were fireworks, she said.

"It's really shocking. We were very scared and running to hide once we knew it was shooting. So many children got killed, I've never seen anything like it."

The gunman forced his way into a locked room where children were sleeping, Jidapa said. She said she thought he killed children there with a knife.

Videos posted on social media showed sheets covering what appeared to be the bodies of children lying in pools of blood.
Yikes, sweaty.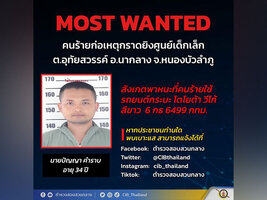 A most wanted notice (see above) was issued before it was discovered that the gunman had shot himself.