PPEcel
Director of Counter-Counter-Radicalization
★★★★★
Joined

Oct 1, 2018
Posts

28,726
Online

273d 8h 33m
Earlier this week, the
National Threat Assessment Center
(NTAC), the social science research component of the U.S. Secret Service, released a case study highlighting
Scott Beierle
's 2018 shooting of a yoga studio. I highly recommend reading it
here
.
This is not the first NTAC report I have referenced on incels.is. Shortly after the high school shooting in Oxford, Michigan last year, I wrote about NTAC's research on school shootings; they concluded that well over two-thirds of American K-12 school shooters were bullied. You can read that thread here: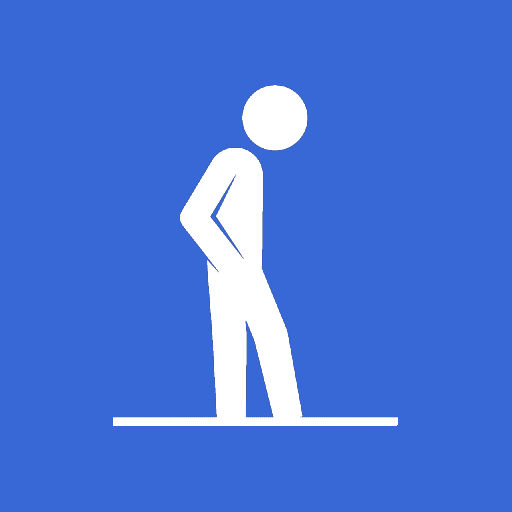 In light of recent events, I decided to reread the National Threat Assessment Center's (NTAC) 2019 report, Protecting America's Schools: A U.S. Secret Service Analysis of Targeted School Violence. This was a comprehensive analysis of 41 incidents of targeted school violence at K-12 schools from...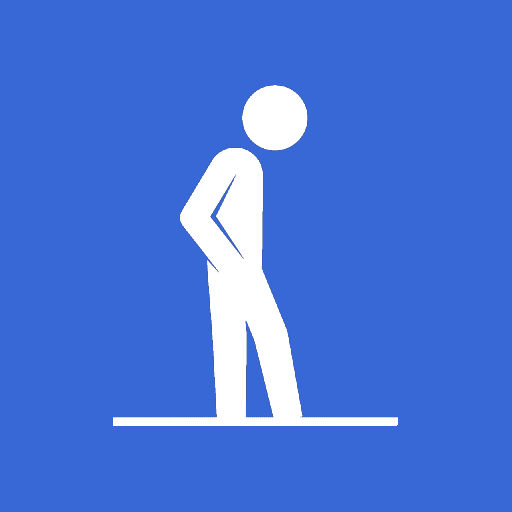 incels.is
I have also reviewed portions of a Tallahassee Police Department supplemental field case report on Beierle.
The shooting
On November 2nd, 2018, 40-year-old Scott Beierle walked into a Florida yoga studio at 5:17 pm. He signed up for the 5:30 pm class and asked an employee when the more crowded classes were held, seemingly disappointed that relatively few people had registered for the class. After pacing around for several minutes, he joined the class at 5:29 pm. At 5:35 pm, Beierle then put on hearing protection, pulled out a 9mm Glock 17 and shot six individuals. His gun jammed; when he cleared it, he then turned the gun on himself.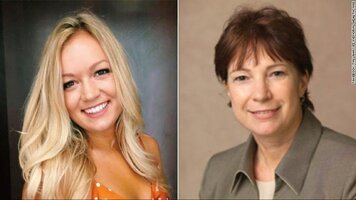 Of the six individuals Beierle shot, two of them later died (pictured here). The medical examiner indicated that Maura Binkley, 21, died from a single gunshot wound in the back of her head. Nancy Van Vessem, 61, died from two gunshot wounds: one which entered through her lower back area; the other which entered her left rear shoulder blade area.
The life of "Yogacel"
Scott Beierle grew up in upstate New York. In high school, he was disciplined for groping a female classmate after she declined his invitation to go to a school dance. After the 2018 shooting, a former classmate came forward to say that he had regularly stalked her during their time in high school. In college, Beierle was fired from his part-time job at an insurance call center for harassing a coworker and stalking her at the gym. Law enforcement was involved, but the coworker declined to press charges. He also harassed a classmate at his university; she reported him to school officials, who simply told Beierle to leave her alone. Throughout this time, he had few friendships and no romantic relationships.
After graduation, Beierle found work as a public school teacher in Maryland. Soon after, he was investigated by the county police department after a female high school student reported that he had touched her arm, asked if she would pose in Playboy, and suggested that she wear low-cut shirts. The case was not fully investigated and he taught at the school for another year. Throughout this time period, Beierle also encountered similar issues with his family. Beierle was once kicked out of his niece's birthday party after other parents complained that he was inappropriately touching the backsides of girls as he helped them from a waterslide. On another occasion, Beierle was caught entering his sister-in-law's bedroom and standing over her as she slept.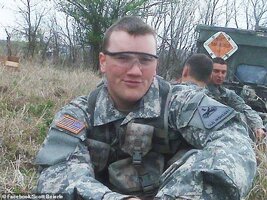 After he left teaching in Maryland, Beierle joined the United States Army in 2008 and was commissioned as an officer. He was assigned to the 1st Armored Division, then operating at the U.S. Army Garrison Ansbach in Germany. The following year, four enlisted women complained about his behaviour. Beierle was not recommended for promotion to first lieutenant; instead, the Army determined that Beierle was guilty of "conduct unbecoming an officer" and "fraternizing with an enlisted person". He was honorably discharged in 2010 for unacceptable conduct.
In 2011, Beierle enrolled in graduate school at Florida State University. There, he spooked his roommates with his behavior. His roommates, assuming that Beierle suffered from PTSD, compared him to Ted Bundy and would not leave any of their guests alone with him. He was then arrested by police for battery after groping two women at the FSU dining hall. Though the charges were later dropped for lack of evidence, he remained permanently banned from the dining hall. One year after Beierle graduated from FSU, he was reported by a campus employee for following a female volleyball coach multiple times; he was arrested for misdemeanor trespassing, but the charges were dropped after he completed a diversion program. He was banned from campus entirely.
Starting from 2015, Beierle was hired as a substitute teacher for a Florida school district. He had failed the Florida Teacher Certification Examination, and the teachers who interviewed him were so concerned by his erratic behavior that they locked the door after he left the interview. He was hired anyway: the following year, Beierle was fired for conducting online searches for pornography involving yoga and cheerleaders during work, on work devices. Soon after he was fired from substitute teaching, Beierle was arrested and charged with battery for slapping, grabbing, and shaking the backside of a woman who was sunbathing next to a pool at their apartment complex in Tallahassee. The charges were dropped after he completed court-mandated sex addiction therapy. Nevertheless, he was evicted. Beierle moved to Deltona, Florida, where he lived with his landlord until the 2018 shooting. Beierle's family would later say that Beierle spoke highly of his landlord, who regularly bought Beierle clothes and food out of concern.
In 2017, Beierle found employment as a full-time middle school teacher. Three sisters who attended the school said he made them feel uncomfortable, that he would stare at female but not male students. Although he was fired after two weeks for classroom performance issues, he was allowed to continue work in the district as a substitute teacher. After the attack, his former students would describe him as someone who gave a "psychopath vibe" and was "really creepy". In May 2018, he was fired after asking a female middle school student if she was ticklish and touching her stomach.
From the mid-2010s up to the shooting, Beierle regularly sought and attended dates with women; all ended in failure. He also composed and uploaded music that others would later describe contained "red flags": lyrics included, for example, "blow off the head of a cunt". He revered Elliot Rodger, the 2014 Isla Vista shooter.
Beierle also regularly recorded videos where he shared his thoughts on women, racial minorities, and politics, for example:
On the day of the shooting, he left the following two notes in a hotel room:
"If I can't find one decent female to live with, I will find many indecent females to die with. If they are intent on denying me life, I will have no choice, but to deny them life. At least I will no longer have to live under the reign of a monkey. America deserves a thousand 9/11s for this outrage."

"Their arrogance, indifference and treachery will finally be exposed, and punished. If I can't make a living, I will make a killing. I realize now, more than ever, that I don't belong in a society bent on emasculation, mongrelization, and niggerization. I will be successful with females: if I can't be successful at being positive, I will be successful at being negative. This is in their court, however. This is not what I wanted. No kid sits in their room at night dreaming of this. It has come to this though, and I simply have no choice at this point. It is a moral imperative."
But was Beierle actually an incel or a failed, redpilled normie?
At 6'2 and 240 pounds, Beierle was neither a manlet nor a framelet. He was white. He held positions of responsibility throughout his life: he was the senior class vice president in high school, an Eagle Scout, and won an athletic award in football. Later in life, he earned a bachelor's degree and two master's degrees. He was a commissioned officer in the U.S. Army and a public school teacher.
Based on the case report from the Tallahassee Police Department, Beierle referenced "Tonya" in a video he recorded in 2013, a German woman he dated while he was in the Army. Beierle said she was "the best I was able to do" and was the only female he did not resent, and described how "Tonya" broke up with him. However, none of Beierle's relatives could corroborate "Tonya's" existence.
These new details from the NTAC report would not comport with any consensus that Beierle was "involuntary celibate", certainly not to the degree that most .is members are.
FBI tip ignored: so-called "warning signs" protected by the First Amendment
In conducting a threat assessment, the U.S. Secret Service said near the beginning of the report, "the identified behaviors involve activities that are protected by the Constitution and should be viewed with those protections in mind."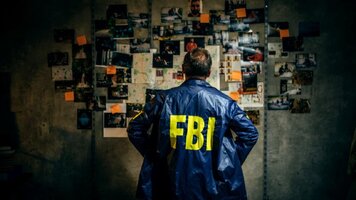 Indeed, according to the NTAC report, the wife of one of Scott Beierle's childhood friends filed a tip to the FBI three months before the 2018 shooting. She was reportedly concerned by the violent and misogynistic content of Beierle's songs. The FBI deemed the tip non-actionable, because "even violently themed lyrics are protected speech unless they target a particular person, place or event," said an
FBI official interviewed by the Washington Post
. "In this situation, there wasn't a specific threat."
This isn't news to anyone who even remotely understands First Amendment jurisprudence, of course. Speech that espouses hatred is not entitled to any less constitutional protection than speech that does not.
No, it wasn't terrorism
In policy or law, it's important to pay attention to what people say—but it's equally important to pay attention to what people don't say.
And what the U.S. Secret Service didn't do was describe the Hot Yoga incident as "terrorism", despite calls by SJWs to label "misogynist extremism" as such. Nor was Elliot Rodger's 2014 shooting or Roy Den Hollander's 2020 shooting described as "terrorism". Indeed, not once did the words "terror", "terrorist", or "terrorism" appear in the 28-page, 10,230-word report.
The NTAC report is emblematic of American law enforcement's broad refusal to describe incels or "misogynists" as terrorists, and rightly so. While self-described "CVE practitioners"—from feminazi activists to far-left academics—argue that inceldom should be considered terrorism, government officials and lawyers are reluctant to cave into SJW hysteria and make such a classification. A similar dynamic unfolded across the pond last year: after Jake Davison killed his mother and four others with a shotgun in Plymouth, England,
SJWs sought
to have the incident classified as "incel terrorism", only to be
rebuffed by senior officials
at UK Counter Terrorism Policing.
In any case, the reasoning is technical but straightforward: very broadly speaking, terrorism is the use of mass violence to further a political or religious cause, and (accusations of) "misogyny" in and of itself is neither explicitly political nor religious. A term as loaded as "terrorism" is and should be a legal, not political, decision.
Commentary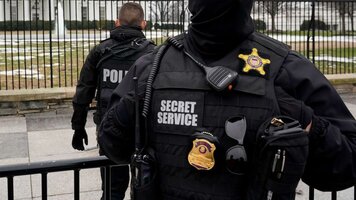 This U.S. Secret Service report is high on descriptive detail—most of it was devoted toward examining Beierle's life and background—but very light on policy prescriptions. Although they created a panel to explain the origins of the incel community, NTAC researchers tried to frame the Hot Yoga shooting within a broader understanding of "misogynist extremism" as opposed to singling out the incel community. They concluded by noting that when conducting a threat assessment, "the individual's behavior should remain the primary focus," regardless of any self-affixed ideological labels, adding that "there is no one profile of an individual who plans or executes an act of targeted violence. Attackers vary in age, race, sex, education level, employment history and other characteristics."
This is evidently not the searing denunciation of the incel community that some SJWs were hoping for. The report's overall lukewarm tone is not indicative of any impending crackdown on incel communities, nor does it lay down a research framework for such a crackdown in the future. In fact, the report does not mention incel communities or online radicalization at all. Indeed, NTAC's explicit invocation of our constitutional right to shitpost and their refusal to denote "misogynist extremism" as "terrorism" suggests that federal law enforcement will proceed rationally and preserve the status quo.
@foofuufou
@sckicksal345
@Intellau_Celistic
@Indari
@Mulattocel
@SoloAlex
@Moeggels
@Mentally lost cel
@Pancakecel
@shii410
@racoon4
@Angrycel
@Restart80
@IncelKing
@faded
@Ehwhatever
@Ellsworth
@ballistictesticles
@Lonely4Ever
@based_meme
@gigacel123
@PointOfNoReturn
@Subhuman Niceguy
@erenyeager
@ERadicator
@Robtical
@Transcended Trucel
@Escthectrler
@Lv99_BixNood
@Caesercel
@incelerated
@Glerforpus
@Defetivecuckachu
@SlayerSlayer
@Justdone
Last edited: