PPEcel
Director of Counter-Counter-Radicalization
★★★★★
Joined

Oct 1, 2018
Posts

28,726
Online

273d 9h 7m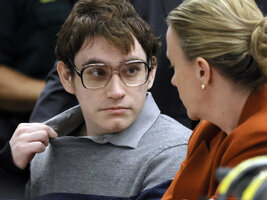 Dear Normies,
Four years ago, as poor Nicky Cruz here was being arraigned, he offered you a deal. He would plead guilty to 17 counts of first-degree murder and another 17 counts of attempted first-degree murder right then and there if you didn't pursue the death penalty. This was a deal that made sense. He would be sentenced to life in prison without the possibility of parole. And you would get to avoid the trauma and expense of a trial.
But you said no. Most of you demanded the death penalty for 19-year-old Nicky. And so more than four years later, after COVID-related delays, the jury came back with a verdict. And it wasn't the verdict you wanted.
So what sympathy do you think you deserve? You knew the rules. The jury had to be unanimous. You decided to gamble on a death penalty question in Broward County, the most liberal county in Florida, where Biden voters outnumbered Trump voters 2-to-1 in 2020. And not so surprisingly, you lost. Three jurors voted to show mercy to Nicky Cruz after he showed none to 17 of your loved ones. You would have been better off by taking his deal. The proceedings would have been over years ago.
Now you want to stage press conferences and say that the "jury failed you" and that you're "disgusted by the jury"? Now you're mad "at the system" and think that the verdict was "insane" and that "justice wasn't served today"?
View: https://vimeo.com/761703712
Sweaty, that's an entitled mindset. So I humbly present to you the following advice:
You may be upset that a jury, not a judge, ultimately decided the sentence of Nicky Cruz. But Nicky Cruz's Sixth Amendment rights include the right to a jury trial at the penalty phase of a capital case. In
Ring v. Arizona
, 536 U.S. 584 (2002), Justice Ruth Bader Ginsburg wrote the majority opinion holding that judges sitting without a jury cannot find aggravating factors justifying a death sentence. Her logic was impeccable and I encourage you to read the decision. And just 11 years later, the U.S. Supreme Court applied
Ring
to strike down Florida's capital sentencing scheme in
Hurst v. Florida
, 577 U.S. 92 (2013). That is why Florida law now empowers jurors, not judges, to make these monumental decisions.
You may also be upset that just one or two or three jurors were allowed to prevent the imposition of a death sentence. But that is the state of Florida statute, and any attempt to change it for future cases is unlikely to survive federal judicial review. While the U.S. Supreme Court has never directly opined on whether jury unanimity is required for the penalty phase of a capital trial, just two years ago in
Ramos v. Louisiana
, 140 S. Ct. 1390 (2020), the Court held that the Sixth Amendment requires unanimity in the guilt phase of all criminal trials. The possibility is remote that the Court would agree to a lesser standard where a defendant's life or death is on the line.
Know and accept that your sad feelings do not get to override the Sixth Amendment to the United States Constitution. Boohoo
.
Be less entitled and selfish.
Yes, it may have been upsetting to hear graphic testimony describing how your sons and daughters were ruthlessly shredded by a semi-automatic rifle. But as I said, you are not entitled to a death sentence.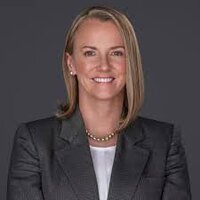 It is selfish for you to be upset at Chief Assistant Public Defender Melisa McNeill (pictured here) and the other defense attorneys who worked tirelessly to defend their client, Nicky Cruz. Some of you whined loudly at what you considered was the "lack of empathy" from the defense. But it was not their job to show you "empathy". It was their professional obligation to defend their client to the best of their abilities, and if that meant ignoring your feelings, that's too bad.
It is selfish for you to be upset at the jurors. They gave up months of their life to serve our legal system. They carefully reviewed many pieces of evidence, much of it graphic, and it is likely that the experience left many of them mentally and emotionally scarred. Be grateful that they were willing to sit through your
whining
testimony.
It is selfish for you to be upset at the system. The system does not cater to you and you only. It caters to all of us. The right to an impartial jury trial found in the Sixth Amendment, like many other rights enshrined in the Constitution, are rooted in the principles of limited government and individual liberty. This system functions as a check, albeit an imperfect one, on the executive branch of government. It is a feature, not a flaw, that the evidentiary bar required for a conviction, let alone a capital sentence, is higher relative to the criminal justice system in an authoritarian dictatorship.
Aside from the constitutional reasons I stated above, the reason why the jury system requires unanimity for a death sentence is to decrease the likelihood that an innocent person will be wrongfully executed. If there is any doubt, the system is designed to err in favor of leniency, because death is the ultimate, irreversible sentence. Did you know that since 1973, 190 death row inmates have been exonerated in the United States? That means 190 people, many of them BIPOC, have been sentenced to death for a crime that they did not commit.
By criticizing the system, you are demonstrating your lack of empathy for those that the system is also designed to protect: the innocent and their loved ones. Can you imagine how it must feel to be strapped to a gurney and poisoned for a crime that you know you did not commit? No, you can't. You expect empathy from others, so why is it that you lack empathy for others? Remember, it is the foundation of our jurisprudence that it is better that ten guilty persons escape than that one innocent suffer.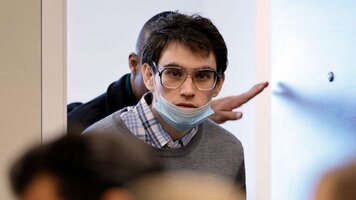 Nicky Cruz also deserves empathy. Imagine the torment and bullying that he must have experienced for there to be enough hatred within him to make the fateful decision to slaughter your sons and daughters at Marjory Stoneman Douglas High School. Thankfully, three jurors showed him the empathy he deserved, even though you showed none.
Accept that life isn't fair.
Because it isn't. Your offspring are dead. Nicky Cruz will be placed in protective custody and he will receive three hot meals a day, showers, and mail from his fans and admirers. He may even be allowed a tablet, radio, and TV in his cell with good behavior.
Acknowledge your privilege.
The fact that you were even able to reproduce accords a level of genetic privilege that many others do not have. Some of you can always create a replacement child, right?
Be grateful for what you have (left).
Repeat after me:
"Someone somewhere has it much worse than you, so don't complain."
"Learn to be happy with yourself. Don't make your well-being dependent on your (lack of) children."
"Having non-dead children won't solve all your problems."
"People with living children have problems too, you know? The grass is always greener on the other side of the cemetery fence."
Self-explanatory.
Well, I hope this is helpful. Sweaty, I hope that one day you will grow to accept that our legal system and our society more generally do not cater solely to your hurt feelings, no matter how upset you are by the brutal mass murder of your children and their educators. Mass shootings are a fact of life in our society, and you need to understand that. Take out a life insurance policy, perhaps.
Sincerely,
PPEcel
______________________________________________________________________
Yo, take a look at these:
@Iamnothere000
@Rice Rice Baby
@Doctor Manhattan
@Retardfuel
@totalcel
@ballistictesticles
@Speed
@war_with_myself
@MiSKiRaT
@IncelGolem
@My Name Jeff
@Izayacel
@Indari
@SlayerSlayer
@AsiaCel
@Remaincel
@Puppeter
@CurryLMAO
@Transcended Trucel
@bicuspid
@Emba
@hatewimen
@Glerforpus
@zangano1
@PLA1092
@PointOfNoReturn
@Retardinator
@AfricanIncel77
@ldargoblin
@curryboy420
@Furlossus
@Murdoch89
@Zer0/∞
@verzetn
@nystagmuscel
@decembrist_kirillov
@Ellsworth
@Kevin2
@AsgardTheFatcel
@kretschmer
@ricecel_gone_er
@AlexanderTheGreat11
Last edited: