Balding Subhuman
dogpill supremacist
★★★★★
Joined

Dec 4, 2021
Posts

2,992
Online

49d 22h 34m
These two got married last year. He is a pro CS:GO player, she's an ex or maybe even current escort and she was a single mom when they met.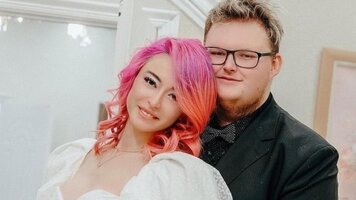 The result? She ended up fucking his e-sports career with inflammatory comments about the Ukraine war (they are both Russians) and she wants a good divorce settlement. They were married for only 4 months, and then she pulled the trigger. What a nasty whore. This guy spent apparently millions of rubles to support her family, her, and her child.
Buddy boyos. If this guy knew about lookism, he wouldn't have ended up in this ditch. If he knew that there's no way this woman could be genuinely attracted to him, then he would have saved a lot of time, effort, heartbreak and money. But instead he got used by a foid, got booted to the curb, and got his career ruined.
Blackpill saves lives. BTW
@mistersinister
this is your future too if you cuckmaxx and marry a single mother