CircumcisedClown
Veteran
★★
Joined

Aug 14, 2022
Posts

1,157
War will never happen again, at least not on a major scale between two world powers with infantry warfare. The reason is the internet has made it so that information travels fast enough that young men no longer want to die for their old, boomer overlords' profits.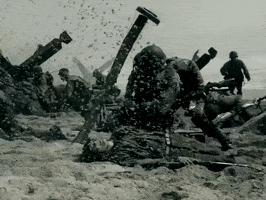 Russia is falling apart for a multitude of reasons, but one huge reason is they're suffering from desertion, low morale, and a complete disinterest from the young men of their nation to support the war effort. Young men are fleeing Russia en masse to avoid being conscripted, and the ones fighting mostly give zero shits about Ukraine and just don't want to die.
Ukraine is having a similar issue, but less so because at least some of them are just trying to keep their homes from getting blown up by mortars. There are no heros on either side, just disgruntled young men who want out.
Meanwhile, things are heating up between China and the USA, two nations with very disgruntled, sexually frustrated young men. Chinese hate their government, and Americans aren't too cheery either. Neither of them want to die for their country, just lob bombs from thousands of miles away.
The biggest gripe within the US military right now is their shit pay and inability to survive inflation, which the government has no plans to address. These niggas can't even afford groceries, and the Pentagon expects them to die in a hailstorm of bullets and patriotism. The Chinese military makes even less.
So what's gonna happen the next time a major war pops off. It will be the most embarrassing failure of a conflict in world history, with both sides throwing down their arms and running away at the first sign of trouble. Nobody wants to die for these globohomo cuntries anymore.