Joined

Sep 2, 2021
Posts

416
Online

15d 11h 27m
Do foids and normies ever stop to think how a computer actually works? Do they think it's made of brain tissue or magic pixel dust? Are they not curious at all?
The answer of course is no they couldn't care less but perhaps you might be interested.
Chapter 10
of Digital Computer Electronics explains how a simple as possible computer (SAP1) works starting from the very first clock signal from power on.
The chapter is a quick read that explains the control unit. The
control unit
(or sequencer) sits inside a CPU and is what makes a computer a computer.
https://www.pdfdrive.com/digital-computer-electronics-d185961840.html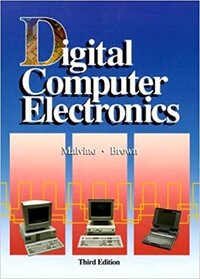 Note: Malvino has written other no nonsense books on electronic circuits that may be of interest to STEMcels.
Last edited: