Overdosed
"Grass" said she has a BF
★
Joined

May 25, 2021
Posts

572
Online

7d 9m
Less than hundred years ago intellectuals and the laymen alike would define "monogamy" as a type of sexual pairing between two sexes of a species until death, now, scientists realize this type of pairing is so rare, they had to redefine "monogamy" to "social monogamy", which is basically cuckoldry plus time. Virtually within every 'monogamous' species, the female engages "extra-pair paternity" A.K.A. cuckoldry.
Since the first molecular study providing evidence for mating outside the pair bond in birds over 30 years ago, >500 studies have reported rates of extra-pair paternity (EPP) in >300 bird species.

A total of 38 studies did not estimate the proportion of extra-pair offspring, but only reported estimates of the proportion of broods with at least one extra-pair offspring.

However, the basic assumption of the monogamy hypothesis of obligate genetic monogamy is rarely, if ever, met in birds, because even in situations in which genetic monandry exists within a reproductive attempt, birds are largely iteroparous and females will be genetically polyandrous over a lifetime
The extent to which molecular tools have revolutionized our view of avian mating patterns is apparent when we consider that the application of such tools has revealed that true genetic monogamy occurs in only 14% of surveyed passerine species, and that genetic polyandry occurs regularly in the remaining 86% of species.
https://www.onlinelibrary.wiley.com/doi/10.1046/j.1365-294X.2002.01613.x
During the course of a long-term study of leatherback turtles, we assessed the level of multiple paternity in successive clutches for 12 known females nesting at Sandy Point National Wildlife Refuge (St. Croix, U.S. Virgin Islands). We used seven polymorphic microsatellite markers to genotype the females and 1,019 hatchlings representing 38 nests (3–4 clutches from each female). Using deductive genotype reconstruction and GERUD1.0, we identified the 12 mothers and 17 different fathers that were responsible for 38 nests.

We found that seven females (58.3%) showed no evidence of multiple paternity in their clutches, while five females (41.7%) had mated with two males each. There was evidence of two fathers (polyandry) in successive clutches for these five females. Multiple fathers didn't contribute to clutches equally. For clutches laid by an individual female, the primary father was responsible for 53.7 to 85.9% of the hatchlings.
https://link.springer.com/article/10.1007/s10592-011-0212-2
Analyzed the paternity of 325 nestlings from 64 broods, and we found that 54.7% of nests (n= 35) contained at least one extra-pair young (5 nests whos egenetic fathers were not determined), and 22.15% of the offspring (n= 72) were determined to be extra-pair young. A total of 76.4% (n= 55) of the extra-pair young from 30 nests were assigned to the genetic father. The number of extra-pair young per brood varied from one to four, and the number of genetic fathers ranged from one to two.
Paternal care in fishes, such as mouth-brooding, is thought to be associated with a high degree of confidence in paternity. Two years of observations confirmed that S. nematoptera form long-term pair bonds within larger groups. However, genetic parentage revealed extra-pair mating by both sexes. Of 105 broods analyzed from 64 males, 30.1% were mothered by a female that was not the partner and 11.5% of broods included eggs from two females. Despite the high paternal investment associated with mouth-brooding, 7.6% of broods were fertilized by two males. Extra-pair matings appeared to be opportunistic encounters with individuals from outside the immediate group.
The horned passalus (Odontotaenius disjunctus) is a socially monogamous beetle with biparental care that breeds in decaying logs.

Genotyping-by-sequencing revealed high levels of extra-pair paternity, with 54.8% of offspring sired by extra-pair males and 70% of nests containing extra-pair young.
https://onlinelibrary.wiley.com/doi/10.1111/een.12346
We tested these hypotheses and analyzed variation in paternal care in the Afrotropical, facultative cooperative breeding placid greenbul (Phyllastrephus placidus). Overall, approximately 50% of the offspring resulted from extra-pair (and extra-group) mating. Identified extra-pair males were in most cases neighboring dominant males, yet never within-group subordinates.
https://onlinelibrary.wiley.com/doi/full/10.1002/evl3.56
The proportion of litters showing evidence of multiple paternity (56%) is within the range of the proportion of social groups in a population containing more than two adults (27%–69%). Alternatively, females may be mating with a neighboring pair-bonded male,or a wandering unpaired male in the population. Further genetic analyses of natural prairie vole populations where both females and males are sampled should provide answers to the question of which males the females with multiply-sired litters are mating.

Extra-pair copulations have been reported in a few other socially monogamous mammalian species such as Mongolian gerbils,Meriones unguiculatus; aardwolves, Proteles cristatus; and gibbons,Hylobates lar. Other studies showed that male–female pairs of some species were genetically as well as socially monogamous (e.g., Oldfield mouse,Peromyscus polionotus; California mouse,Peromyscus californicus; Kirk's dik-dik, Madoqua kirkii. In contrast, genetic data has revealed extra-pair fertilizations in socially monogamous species such as alpine marmots,Marmota marmota; rock-wallaby, Petrogale assimilis; fat-tailed dwarf le-mur,Cheirogaleus medius; Ethiopian wolves,Canis simensis; and African wild dogs,Lycaon pictus . In al-pine marmots, for example, extra-pair paternity occurred in11 of 35 litters (31.4%) and 19.4% of all juveniles geno-typed resulted from extra-pair matings. The findings of these studies along with the results re-ported here indicate that even in species where pronounced behavioral and physiological mechanisms promoting social monogamy are seen, the social mating system is not necessarily tightly linked to the genetic mating system.
http://scinet.dost.gov.ph/union/Downloads/Multiplepaternity_75605.pdf
Even Eurasian beavers aren't exempt from this.
In the remaining 13 young (7.8%), the assigned mother was the dominant female in the neighboring family group, indicating mistaken assignment to a family group during capture. The social mate of the assigned mother was confirmed as the genetic father in 157 (94.6%) of the young, and we confirmed EPP in 9 young (5.4 % of young) from seven litters (7 % of litters). Two of these offspring had a same-litter sibling fathered by the social mate, providing evidence of multiple paternity within Eurasian beaver litters. In seven extra-pair young, CERVUS assigned the closest neighboring male as the most likely father; in total four different males. Three of these males were the dominant males in the neighboring territory, while one was a nine year old solitary male (fathering three kits in two neighboring territories in 2012) living in a creek between the two territories. We were not able to assign a father with sufficient probability to the remaining two extra-pair young.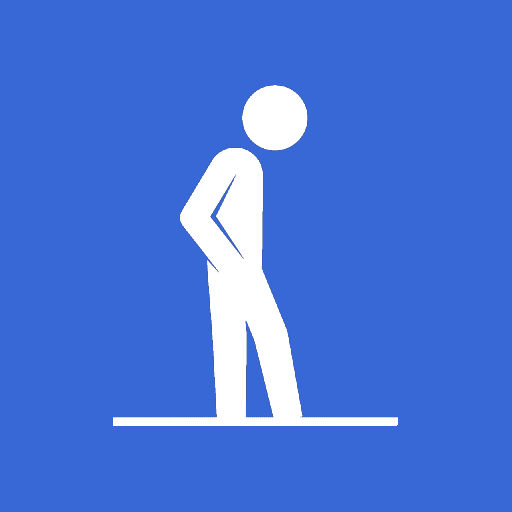 "Alpha fucks, beta bucks (or cucks)" a catch phrase known to many generations, but why is this case and what's the science behind it? This phenomenon is called "women's dual mating strategy". This strategy entails females in relationships will try to maximize their children's genetic quality...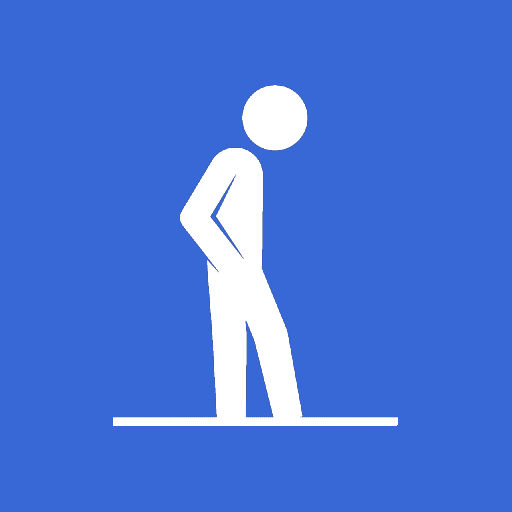 incels.is
How can normalfags (especially guys who want to have families) expect "monogamy" to exists when it doesn't probably exists genetically. Let me guess "hur dur, we evolved passed nature, you incel creep." You bluepilled simps don't seem to realize that if it not genetically imprinted in us (or any animal for that matter), then monogamy has to be enforced-i.e. patriarchal form of governance, which most of you are too cowardly to restore.
Enjoy the decline, deadends, the west is passed its point of no return. The patriarchy will eventually come back to reestablish civility, just not with your cucked legacy & genes.
Last edited: