erenyeager
Destroy the world for inceldia
★★★★★
Joined

Jan 18, 2021
Posts

14,463
Online

84d 17h 51m
When I was born I was immediately circumcised because my subhuman Latina mother said "girls will like it more" and my subhuman white 5'8 father said "eh he has to be like me" so they took it away without ever thinking about how'd I feel.
It wasn't until I was 1 year old. My hairline was starting to come in and people said I was an ugly mutt baby especially if you live in central Florida due to my head shape. Plus curly hair didn't help either and most people thought I was a girl. Again making fun of me and not even knowing how'd I feel.
My dad was an abusive drunk and everytime I pee my diaper at just 9 months old he'd slap my face for it. My mom would usually do nothing besides put me in some shitty cage contraption
Cut to preschool and all the other children were talking with one another and when I try to talk to them about their life and wanting to be friends with them they'd always ignore me and called me "wierd boy" I was always told I would go and sit on a table alone and weap about it.
Next in my kindergarten and-3rd grade years 2005-2009 my parents were always fighting and I had to get involved with one of them using me as an object for their weaponizing hatred with one another. Both of my brothers did nothing because I wasn't a full blooded brother like both of them.
It didn't get better as my dad would throw beer bottles at me in order for me to be a man. Dear god I remember the night of October 4th 2009. All because I wanted to be Mario for Halloween I was met with " YOU ARE BEING A SISSY FOR WANTING TO BE THAT FUCKING SHIT. GO AND PLAY REAL GAMES LIKE A REAL MAN!??"
I remember going into the garage and try to hide myself from him. It didn't help the next day that I learned I had a thing called aspergers (asd) back then my kid mind thought it was called ass burgers. I remember if I prayed to God for this to stop I could be free again. But it never happened.
3rd grade to middle school 2009-2012
I was never treated with respect by anyone for my entire life it was always filled with brutal rejections and teasing I thought it was fun and games until my parents got a divorce and had me move down south to Florida where southern urbanization was. I thought I was gunna have a new chance to make friends but it didn't work out like that. It NEVER WORked out like that. First thing I noticed about north kids and southern kids was that. Southern kids (the ones who played black people music) where much more aggressive and treated me like trash because I acted like a sissy and a girl and made fun of me for being fat etc. I remember getting a trash can thrown at me by this Latina girl because "you look like that you'll get treated like that" she was only 10 meanwhile I was the same age thinking "what did I get myself into" this happened one day when I was walking to the bus. I remember throughout elementary I would try to fake being sick because I get the anxiety that people I mean everyone would be out to get me. Because for the past few years I just kept getting teased and made fun of over and over. Like a broken loop. It got worse when middle school started. Because I got shared custody with my dad. My mom was more aggressive about me picking him than her to be with. I never got the chance to truly them how'd I feel about it up to this day.
In middle school kids upgraded from being trash to me to being the literal incarnation of Satan to me. Because I was more quiet and more weird (because puberty of course) I was treated worse by both boys and girls. I never understood why that was until I saw most internet people act the same way. Smug always looked like they know shit etc. They would tell me I will be a virgin for life because my face was ugly and I was short as well. 4'10 for being in 6th grade. I had a growth spurt at 12 or 13 making me into 5'3. (I thought I was gunna grow more but it never happened) girls will start looking at blue eyed blonde boys more seriously and I always wondered why. My mother always told me I had beautiful brown eyes and I look like dameon from her vampire diaries show. ((He looks nothing like me)) I never understood why she would say that but I believed in otherwise until one day.
We were watching the lion king for a book report and I heard one of the girls saying how simba was hot "he was such a sexy lion. I bet if he was human he'd look taller and had glowing blue eyes" I looked at them weird, but they looked at me with this face.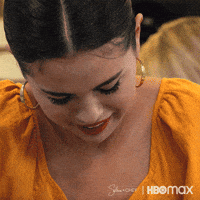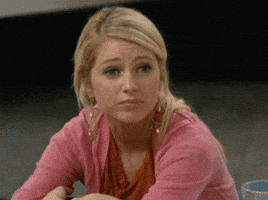 Later that day I was told by the same group of girls that I would end up being alone and small and fat who would end up a "neckbeard" a term I didn't know of at the time. Because of just how miserable looking I was. I remember crying about it to myself when I got home.
Some of the girls would later tease me about this years to come until I was done with middle school.
Since then I doubted I was ever gunna get a gf so I coped with focusing on school work and studying more than trying to get gfs it'll only.lead to misery and pain like the rest of my life.
Up until 2015 I got out of middle school and went to high school. Nothing changed about the kids besides them now losing virginitys more often. The most happened in my last years of middle school. But now it was different. Everyone had gfs except me and I still coped with. I would rather study than socialize because it always death with pain and misery. I isolated myself but still got teased for being quiet. I graduated in 2018 or 19. As a homeschooled virgin because I didn't like going to school publicly in 2018 so for about a year I just finished everything online. I didn't get a normal graduation. It was just. Diploma sent in the mail. Nothing special like the rest of my life.
(Side note to those that read all of this) my dad said he later thought I was bad as my mom for going with her instead, because I was too young to be noticing feelings about why I hated being a weapon against them, I thought what I was going through was normal until I learned of the blackpill in 2018 due to me trying to get with an online egirl who drew stuff) it never went anywhere as she too saw my face and body and thought I was too small and I looked like jr Danny devito Steven universe) 2020 to now. I just look back at my life and realize how hopeless it is.
In 2020 I realized girls will never love me. My dad regrets me being born because I look more like my Latina mom. My dad never called since 2015. Most of my family is built in a hiarechy and I'm on the bottom. Like with everything else. I realized my stepdad hates me because I'm another guys bastard son whose autistic etc. He treated me like shit since I was 10 back in 2010 all due to this. Would say "I'm a faggot and a quiet retard who's a pussy for speaking up like a true man would" and would lock me up in the bathroom until I would clean the toliets everyday. Until I got chest hair (( luckily I did but it still hurt)) ((he never gave me any real respect))
I never had any male role models in real life, because most males were just fucking aggressive to me. Women kept treating me like slave because I was naive before but it got worse due to modern day age and how social media is they just treat me as non existent at that point. And worse I spent 3 years instead of going into college by isolating myself on discord until I decided to get rid of it because no one would take me seriously. Everyone else was bragging about their genes height and losing their virginities nonstop in some servers that I used to be on and it degraded into porn obessessed servers. Now I lurk here. Hoping to find freedom and refuge from the ever growing cruel universe that continues to target me to this day.
I wish I could forget it all.
TL DR: " MY LIFE IS A NEVER ENEING NIGHTMARE EACH PARAGRAPH IS FILLED WITH BLACKPILL AFTER BLACKPILL I FORGOT TO MENTION MY FAMILY ONLY CONSISTS OF 3 MEMBERS NOWADAYS AND IM FORCED TO WORK AT A WORK WHERE PEOPLE HATE MW FOR MY HEIGHT BECAUSE OF MANLET MEME AND I PHYSICALLY WANT TO DIE. BUT LONG STORY SHORT MY LIFE SUCKS AND I XANT WAIT FOR IT TO FINALLY END being a 5'3 mixed race nigger living in urbanized east coast America sucks ass everyone hates you"
Especially if you don't look like this obviously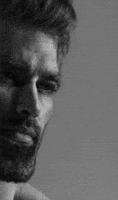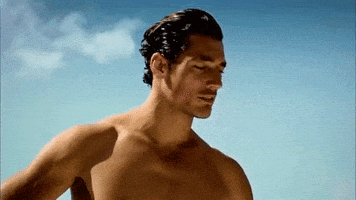 @TheDarkEnigma
I'm sorry for being a circumsised retard I wish I could've stopped my parents broseph. But I was literally born and I couldn't do nothing in my newlyfound flesh prison
@Transcended Trucel
@Mecoja
@MoggedByChad
thoughts anyone have similar life like me where it's nothing but shit after shit 24/7 with no eventual refuge with some 0.01 percent Respect
@Incelius Savage
should I destroy the world.foe inceldia....will I finally be free If I kill them all over there (in vidoegame)
Last edited: