CircumcisedClown
Captain
★
Joined

Aug 14, 2022
Posts

1,565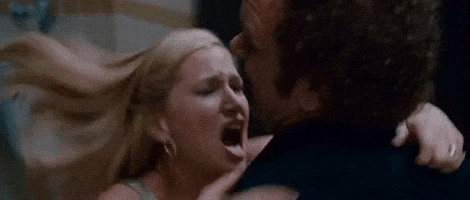 So, as some of you know, I grew up in a very religious household. Because of that, I received hefty, bluepilled garbage education on abstinence and churchy sex ed.
One book in particular I studied with my dad was called Every Young Man's Battle.

It's a goldmine of hilarious, blue-pilled garbage designed to turn boys into cuckolds that hate their own sexuality and can't please their wives.
Plenty of hilarious tidbits like
>Women want a man that respects them as a person and doesn't see them as a piece of meat.
Yes, that's why women walk around with their tits busting out their shirt so it's the first thing you see. Women hate being ogled by high-T Chads.
Another fun section is a whole chapter on masturbation.
>Well, the Bible actually doesn't say anything about beating your cock, but here's two-pages of pilpul bullshit where we put words into God's mouth.
>Anyways, stroking your shit is bad because lust or something, so just let your balls fill up until you bust in your sleep.
But the best section is towards the end when he starts talking sex during marriage.
>Before your married, Satan does everything he can to get you to have sex, but once you're married, Satan does everything he can to keep you from having sex.
He then goes on to describe his own sex life with his wife, and how his wife hates having sex with him and asks her friends how she can't stop fucking her husband. He then elaborates that this means that women don't like having sex and only do it out of duty to their husband.
This dude writes a dozen pages describing how he can't please his wife in his book of advice for men, and the irony is completely lost on him.
Anyways, if you can ever make it through this fucking dumpster fire, or anything like it, you'll notice that it seems like Christians legitimately don't even know what sex is. They describe it as this holy experience where you just sit there in deep contemplation, and your wife shits herself with joy because their is a cock inside her (maybe).
What these books never describe is how messy, rough, and gross sex can be, and they especially never describe how to make a woman cum. In fact, a woman orgasming is not mentioned once in this entire shit book.
This book has a section where it elaborates that sex is not like porn, and he's sort of right. Bad sex is not like porn. His fat, ugly ass starfishes with his wife for five minutes before cumming on the sheets because his wife thinks creampies are gross. Good sex is like porn, because that's what sex looks like between two people that are enjoying it.
This is probably why evangelicals love circumcision so much. They legitimately don't know how sex, or a penis, or a vagina actually work, and how could they, these boomers grew up with no internet or sex ed. Boomers larp against sex ed in schools, but if you asked a boomer what the prostate is, he couldn't tell you.
TLDR: Boomer evangelicals don't know how to fuck their wives.