CircumcisedClown
Captain
★★★★★
Joined

Aug 14, 2022
Posts

1,980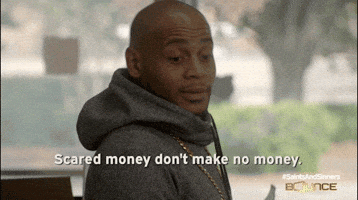 I'm always so jealous of kids whose parents actually invested in their future. My parents didn't do a damn thing for me because they believed
>I needed to earn my own way like they did
My boomer parents bought the boomer mentality that every kid needs to start over broke at 18 yrs old, ignoring the fact that every rich person had rich parents. The most important factor of making money is time, something you can't take advantage of as a fucking baby. This is why some families only get fucking richer every generation while others get poorer.
Say, for example, your parents set up a mutual fund for you the day you were born and socked money into until you were 21 with an adult job.
>11% interest
>50 a month
>21 years
These are all very reasonable numbers that only the poorest families couldn't afford.
By the time you're 21, you'd have $45k. If you continued contributing to it, by the time you're 45 yrs old, you have $626k after only spending $27k. To put that in perspective, the average American earns about $2-3 million in a lifetime. That's a 1/4 of a person's lifetime fucking earnings. You can pay off your house in fucking cash now at 45, or keep going until you're 65 and have $5mil off only $39k. Congrats, now you can fucking retire, and it was the cost of 2 gas station vapes a month. This is all completely disregarding anything else you've done your entire life.
The only advantage here is you had a 21 yr head start that your peers didn't have, and it's only because your parents aren't boomer retards. Not having boomer retard parents is a multi-million dollar advantage.
Oh, and btw, this isn't some rare, rich kid shit. I know dudes from my middle class neighborhood that have this exact scenario because their parents weren't boomer shitheads that believe in bootstrap theory. They don't even have to worry about retirement, because that is their fucking retirement.
Fuck man, if I ever had kids, they'd be the luckiest faggots ever simply because I'm not a dipshit retard. I'd be throwing at least a $100 a month into a trust fund some my kids don't end up wageslaving Wal-Mart greeters at 75 yrs old. Fuck man, imagine my kids didn't touch it because they didn't need to, and just gave it to their kids.
>Yeah, your grandpa started this trust fund for me 85 yrs ago, but I never really needed it.
>Here's 40 million dollars. Go buy a couple hotels or something.
Last edited: