PPEcel
Triggering soycucks since 2018 :D
★★★★★
Joined

Oct 1, 2018
Posts

25,198
Online

202d 14h 58m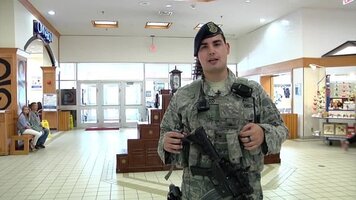 A still of a video of then-Airman Pako from 2014.
Yesterday, the U.S. Department of Justice
announced
:
Garrett Michael Pako, 29, is a United States Citizen who worked for a Department of Defense (DOD) contractor in Japan. For months, Pako engaged in an online "relationship" with someone he believed to be a 13-year-old girl. Pako met the girl on a proximity-based social media dating application while travelling in Okinawa. During the relationship, Pako sent the girl sexually-explicit images and videos, including Hentai cartoons of young toddlers being sexually abused, and a video of himself masturbating. Pako then attempted to arrange to have the purported girl fly to visit him in Northern Japan to have sex. No meeting occurred. Pako was later arrested.

Pako is being prosecuted under the Military Extraterritorial Jurisdiction Act, which provides jurisdiction over certain offenses committed by United States citizens employed by the Department of Defense outside the United States.
According to the
defense's sentencing memorandum
, Pako met his wife while he was enlisted in the U.S. Air Force. He has two children aged 3 and 5. They reside in Japan.
The normie previously pleaded guilty to one count of attempted coercion and enticement. He was sentenced to the statutory minimum of ten years' imprisonment for his offence.
JFL.