CircumcisedClown
Captain
★
Joined

Aug 14, 2022
Posts

1,565
Everybody's seen the trope of career women claiming they'll marry at 30, have kids by 33, and end up dying alone.
I've met a few of these women, and what I've noticed is the women who say they'll marry by 30 don't even start looking to marry until they're 29. They ride the cock carousel and fuck drug dealers in their 20s, and don't even starting looking for marriage-material men until the wall is in sight.
See, these women don't seem to understand that life doesn't work on their schedule. They think they'll have a ring by spring.
>Welp, I'm now 30, time to start looking for a man
>Spend 6 months just trying to find a man she finds compatible
>Finally meet him, and date for 6 months
>It's been 6 months, we're ready to move in together
>I can't just marry him now. I have to live with him to know he's marriage material
>Live together for a year
>Decide you want to marry this man
>Start pestering him about proposing
>A year later, and he still hasn't proposed
>Almost your three year anniversary, start big argument about marriage
>They break up
If you're doing the math here, Ms. Career Woman is now 33 and back to square one. She has maybe one more shot to run the dating gauntlet before it's 100 percent over. This is where they get really desperate, because she knows if she spends another 3 years in a dead end relationship, it's game over. She built in no buffer time.
This is where Ms. Career Woman finds Mr. Betabux, and she makes it work because she has too. She'll be married by 35, and she'll be getting creampied every night in the hopes that one of her 5 remaining eggs takes Beta's sperm. When that doesn't happen, and her 3 year anniversary rolls around, it is now over.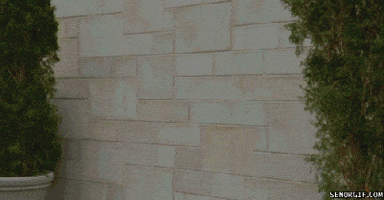 Now Ms. Career Woman is stuck in a marriage with a man she hates and realizes she'll never have kids. No more creampies, in fact, no more sex at all. Mr. Betabux will be divorce raped after 5 more years of sexless marriage, and they both die alone.
I've seen this exact scenario play out dozens of times. Women think they have all the time in the world, but don't consider that relationships are tough and messy. Sometimes you spend years with the wrong person, but when you put time constrains on yourself, it gets worse.
If any of you have an office job, you probably know 5 HR hags who have this exact same story.
Last edited: