PPEcel
Triggering soycucks since 2018 :D
★★★★★
Joined

Oct 1, 2018
Posts

25,084
Online

200d 17h 56m
Note: this post contains graphic descriptions of child sexual exploitation.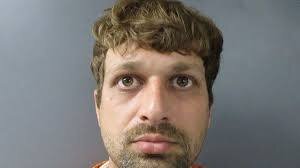 This week, the U.S. Department of Justice
announced
:
A Spencer County, Indiana man was sentenced to 210 years in federal prison for sexually exploiting two young children and sharing the images and videos he created.

Trent Walker, 36, began sexually abusing one of the victims when she was a toddler. During the sentencing hearing, Judge Richard L. Young, who presided, noted that Walker's abuse of the child could fairly be described as torture. The abuse continued over a six-year period and was sadistic in nature. Walker also abused a six-year-old child for a several-month period. Both victims were in Walker's care when he abused them.

Walker created hundreds of images and videos of his sexual abuse of both victims, which he shared with an online group he ran. The group was dedicated to sadistically exploiting small children, some as young as infants. Walker served as the group's moderator. He encouraged others to share sadistic abuse material, trained others how to conceal their identities online to avoid detection, and coached members of the group on how to abuse young children psychologically, physically, and sexually.
Both the victims were minor relatives of his intimate partners. According to FBI Special Agent Andrew Willmann's affidavit, Walker was caught after one of his partners ("Individual B") accessed his phone to determine if he was cheating. Instead, she found images and videos of Walker sexually abusing a child.
Shortly after that, federal law enforcement executed a search warrant on Walker's home and electronic devices and found the following child pornography that Walker had produced:
It's amazing that the two femoids who were both in on-off relationships with Walker didn't realize that their kids were being sexually abused for months or even years. Muh personality detectors
Mother of the year candidates right here.
Anyhow, Walker pleaded guilty to all the charges in June 2021 and was sentenced this week, as follows:

"The defendant's repeated sadistic abuse clearly demonstrates he cannot be allowed to be free in the community," said FBI Indianapolis Acting Special Agent in Charge Robert Middleton.
Typical normgroid behaviour.
Just to show you who the actual pedophiles are.