CircumcisedClown
Captain
★
Joined

Aug 14, 2022
Posts

1,574
22 is when you know it's over. 21 is the last milestone. The last birthday people look forward to. If everyone could stop at 21, they would.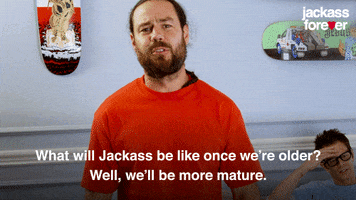 You can no longer hope for the future. Say
>When I'm older things will be better
Or
>When I'm an adult I will be…
You are older. You are an adult. Your body will and mind will not meaningfully develop from here. What you have is what you got. You turn on the tv to watch a niggerball game or see the new, successful celebrity, and they're no longer adults you can aspire to be when you grow up. They are men your age or even younger maybe.
Your friends will get married. Some will have kids. Many are starting their big boy adult careers. In 5 years, some will be rich and others will be homeless. Life is no longer even footing, not that it ever was.
This is the age your life has been building up to. Over the next 5 years, you will present to a cruel nature and an indifferent universe everything you have, and fate will decide whether you're a loser or not. If it's not enough, that's it. You're not growing taller. You're not getting significantly smarter. Your body and mind are for the most part, the best they'll ever be. This is it.
The worst part is the men that have it, will keep it. What happens in your formative years will determine the rest of your life.
I was watching a handsome, tall boomer at the bar last night. He was about 50 yrs old, 6'2", had his hair, in alright shape, and had a handsome, masculine face. It also seemed he had some money as well. He'd clearly aged, but not in the ways that matter. He was flirting with some 20ish yr old sorority girl with daddy issues, and it was working. They left together.
If you got the right stuff, you can go for decades. Other inkwells had been born, lived, and died while this man was still enjoying his
>prime
And it's not over yet. Still fucking prime sluts while he probably has kids in college.
Incredible to think that Elliot's entire 22 year existence fell within the same time frame as this Chad's 30+ year, slut-banging prime. He was banging cheerleaders while Elliot was in the womb, and now he's banging sorority girls while Elliot's in the grave.
It's over.
I thought this deserved it's own post.