Joined

Oct 1, 2018
Posts

26,275
Online

238d 18h 0m
Yesterday, the U.S. Department of Justice announced:
View: https://twitter.com/NDTXnews/status/1481376991672680450
From the press release:
Lukumond Olatunji, 43, and Vincent Thompson, 41, were arrested in Dallas on Wednesday and charged via criminal complaint with production of child pornography and aiding and abetting child pornography. They made their initial appearances in federal court before U.S. Magistrate Judge Irma C. Ramirez this afternoon.
According to an affidavit signed by an HSI (Homeland Security Investigations) Special Agent, the incident began in the following manner.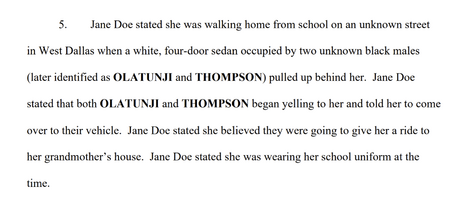 My god. She just decided to get in a car with two strangers? Well, it doesn't take a genius to figure out what allegedly happened next.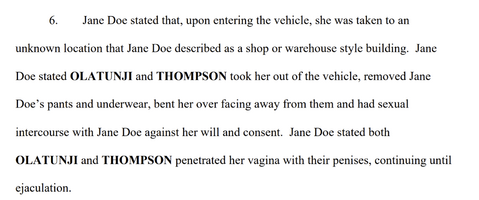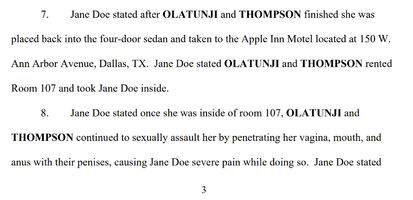 After a while, she was able to escape, and law enforcement arrested both men. When their devices were reviewed, the authorities found that the blackcels had filmed the assault and were aware that she was 14.

jesus christ
zero inhib
my god