Joined

Sep 7, 2021
Posts

117
Online

1d 13h 33m
Women appear to be using the apps for hookups less than men, assuming they aren't lying.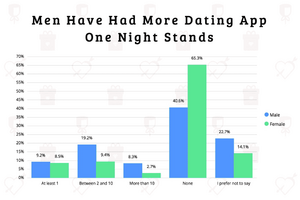 Although the sexual partner number for women is only slightly higher than men, these numbers don't take age into account

However, a higher number of young men are going without sex. Either women are the bigger whores among young people or the young men who are having sex have more partners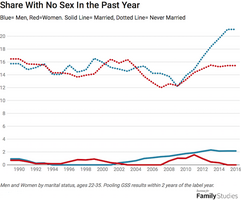 Only a small amount of the sexless men have incel status. Never had sex, while wanting to have sex, 4.5%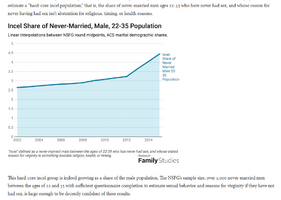 ---
Dating apps may not be as much to blame as I previously thought, their rise doesn't correspond well with the rise in male sexlessness.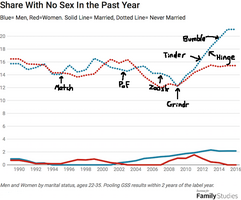 Besides, it looks like the women are barely using them. This reaffirms the blog post here about how men should never use the apps unless you're chad. Any hope that we have for ascension appears to be through irl interactions.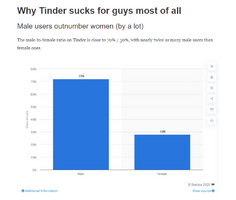 ---
Some theorize that the rise in male sexlessness has more to do with technology inhibiting our social skills, and that delaying finding a relationship earlier in life might have catastrophic effects later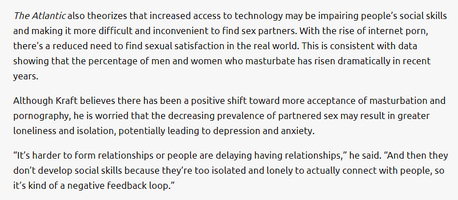 Women think men are even uglier than I previously realized. According to this, even a female who is average looking (at the 50% mark), will only find about 10% of men to be attractive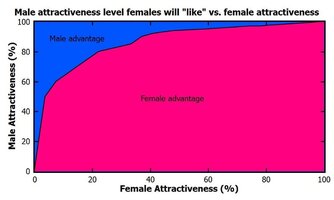 And here's men and women rating each other on a 1-5 scale